15 Most Awkward Public Transport Pictures
Saturday, Aug 15, 2020, 3:48 pm
There are two kinds of people living on this planet. One always does the awkward, while the other simply watches awkward things in wonder. We see those awkward people doing all sorts of bizarre things here and there. If you are a public transport commuter, you are sure to witness those awkward moments at least once in a while. Here are fifteen most awkward public transport pictures that make you laugh.

1.On His Way to Fancy Dress Competition!
As we know that
subway
train isn't heading anywhere near an African or Australian jungle, we only assume that guy was going to a fancy dress competition! That was an interesting tribal costume. You don't often see something like this on a train. It's good to take a photo of him, but it's better if you can steal a selfie or two with that guy!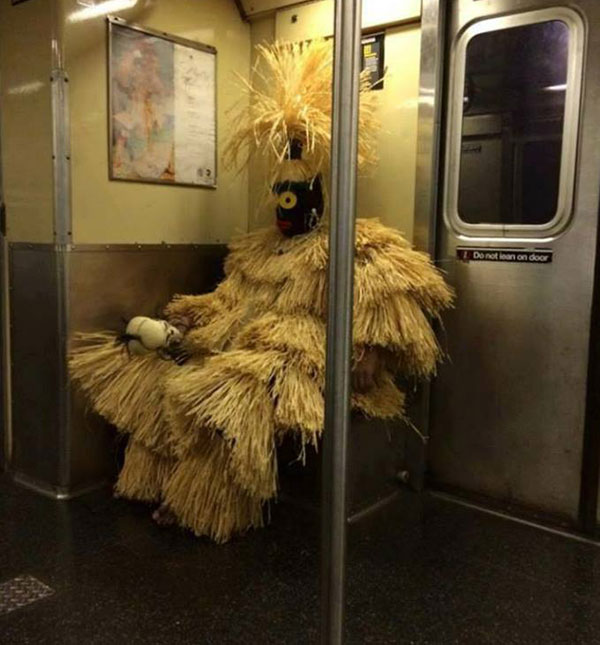 2.A Pleasant, Aromatic and Memorable Ride to Work
That girl's face tells you the story. What do you do if you were in such position? Would you politely tell that guy to move his ass away? We believe it is better to let him know than poke a needle on his ass! The least we can do without making a mess is to sit there silently like that girl, and hope to see that guy get off the train soon.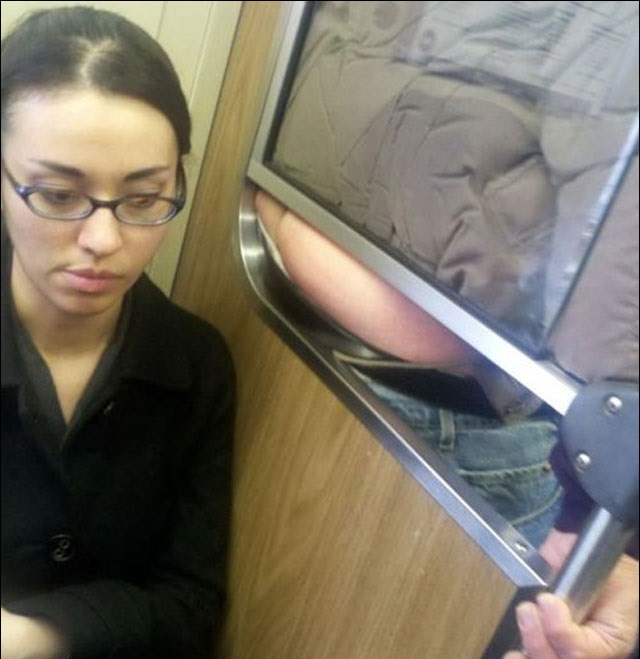 3.Excuse Me Madam, You Forgot the Other Half of Your Jeans at Home
Is that a new kind of fashion? We strongly hope that most of you peeps who see this denim will straightaway disapprove it. This
extreme fashion fail
was spotted at a subway station. Well, anyone can become a
fashion designer
if they have scissors, some creativity, and know where exactly to cut!