15 Most Awkward Things Ever Happened
Thursday, Aug 20, 2020, 7:07 pm
Awkward moments happen to anyone and at any time. We all have those awkward moments that are either funny or embarrassing. However, only some of them get caught on tape or grab attention. Here are fifteen most awkward moments ever happened. They are hilarious. Check them below...

1.Rubbing the Wrong Knee
Imagine how it feels when someone who is sitting next to you starts rubbing your knee, thinking it's theirs! In this funny clip, you can see Michael Beasley (basketball player) rubbing his teammate Anthony Tolliver's knee. Don't forget to check facial expressions of Anthony Tolliver!!! :D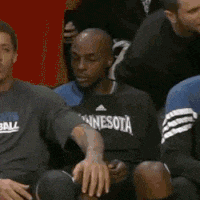 2.When Hands Get Glued
There are some people who say that these two guys are still shaking hands to this day! This is definitely one of the funniest and awkward handshakes we have ever seen. The person on the left is Viktor Orban, Prime Minister of
Hungary
. The man on the right is Jean-Claude Juncker, President of European Commission, which is an executive branch of European Union.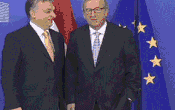 3.Ouch, That Hurts
Luckily for her, no one was there to witness that highly awkward moment. Things were going great for her until
someone posted this video clip on internet
, which then went viral. This girl completely missed her way there. We know clean door glasses can be very tricky at times.