15 People Share Their Most Awkward Moments Ever
Wednesday, Aug 26, 2020, 9:45 pm
Sometimes, we put ourselves in pretty awkward situations. We may trip and fall down, bump into people, or our stomachs start making weird noises in a quiet room! Unfortunately, there are people who try their best to try not to get involved in awkward situations every day.
Jenny Lawson, popular by name 'The Bloggess', shared an awkward moment on her Twitter page. Her followers soon started sharing their own embarrassing moments. Here are fifteen best out of all of them.
1.This was Jenny Lawson's Awkward Moment
Jenny Lawson (@The Bloggess) is a popular American journalist, author and blogger. She is the author of the book 'Let's Pretend This Never Happened', which also happened to be a New York Times' bestseller, back in 2012. She recently shared this tweet to her followers. She put herself in a rather embarrassing situation at an Airport after which her fans showed their support by sharing their most embarrassing stories.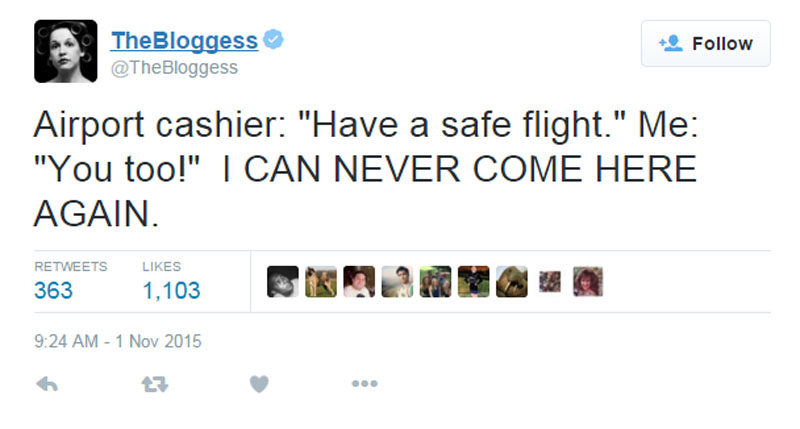 2.This Unexpected Text from a New Employee to a Boss
Soon after Jenny Lawson shared her awkward moment, her followers started responding to her with their personal embarrassing experiences. As you can read from this picture, a lady has wrongly sent a text message to her new boss, instead of sending it to her boyfriend. Well, that was indeed not the best way to start things at a new workplace!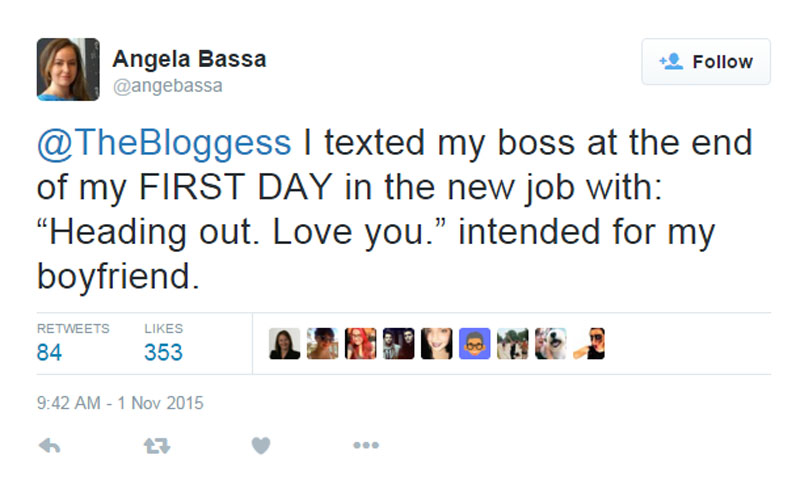 3.Not the Best Choice of Words
Some of us love to use idioms way too often. Idiomatic speech sounds very cool sometimes. You can always use idioms as when you want, but sometimes you may end up in a completely awkward situation because of them. Check this woman who used one exactly at a time where she should not have used that particular 'cost an arm and leg' idiom. (For those who don't know: This idiom actually refers to something that is too expensive to buy.)