15 Guys Reveal The Most Awkward Thing A Girl Has Ever Said To Them
Thursday, Jul 14, 2022, 4:59 pm
After reading these hilarious responses, you will not have any problems accepting the fact that women can be really weird sometimes. Most of the girls you are about to know and read now are precisely the kind of women every man fears to meet in his life. Some of these ladies are stupid, dumb and funny as well. Don't waste any time, and jump right in to read these fifteen most awkward things girls have ever said to guys.

1.This Embarrassing Question
"Have you ever raped someone before?"
This was immediately after 100% consensual sex.
-cypressboz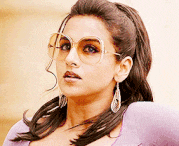 2.Oh Boy, This is Seriously Awkward!
"You can only fuck me in the ass because I want to be a virgin until I'm married."
A really weird way to lose my virginity.
-DeadNotSleepingWI

3.This Hilarious Incident
During college I was invited to my friend's room to drink with her and her new roommate. After a few shots we started playing this game "F You" with some cards. The roommate kept hitting me with a "Fuck Subliminary" so it was obvious what was about to transpire. My friend left her room and we immediately get down to business. After around 5 thrusts she goes "Stop stop stop!" I was worried and replied "What?!"
I will remember this till the day I die. She replies "You're a Republican, right? Because I can't have sex with any liberals."
I looked her straight in the eye and said "I fucking love Ronald Reagan."
-Subliminary