15 Awkward Body Sensations The Opposite Sex Will Never Experience
Monday, Jul 11, 2022, 5:03 pm
We are humans, and we are all same as a species. However, sex and gender categorize us into two broad classifications, male and female. It is amazing how a man and woman who belong to the same species look so much different in physical appearance. It's even more amazing how the man and woman work together to create a new human being! Men and women are never the same. It's not just about physical differences we are talking about. There is a great difference between male and female decision making and thinking patterns. Both men and women have their culture and way of living.
As a man, it is very hard to understand what it feels like being a woman. It is very hard to comprehend what it feels like to have breasts, or how sex feels from a female perspective. Women can't understand what it feels like being a man either.
While we can't really help you understand what it feels like being a man or woman, we can certainly tell you fifteen body sensations the opposite sex never get to experience.
4.Sneezing During Periods
We have already discussed the discomforts periods usually cause. Now, let's add one more to that. When a woman is on her period, and if she starts sneezing, it makes the situation worse. Blood starts gushing out, making her feel like as if she is giving birth to a jellyfish. This happens because when women sneeze or cough during periods, the actions make their stomach and uterus muscles contract, pushing the blood outside through vagina.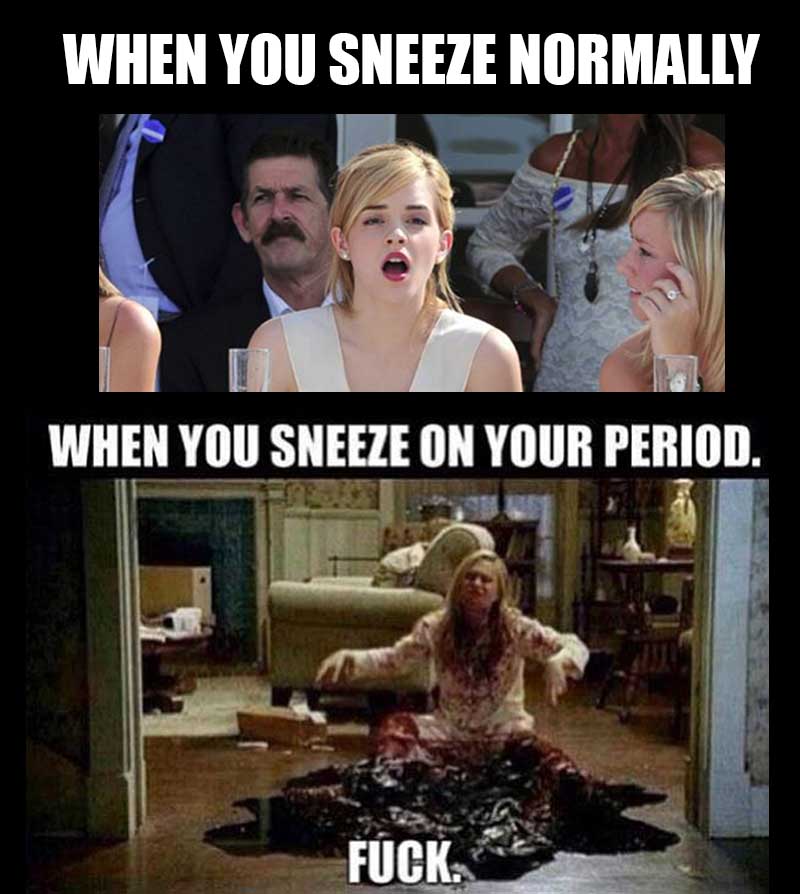 5.Random Public Erections
Unfortunately for men, they have to deal with awkward boners when they are horny at public places. When women feel horny in public, no one around can tell if she is horny or not. When men start feeling horny, they have their spirits as well 'joysticks' rising! Sometimes, the awkward public boners can go terribly wrong as seen in the clip.
6.Getting Hit in Balls
Pain in testicles caused by a hit or physical blow is indeed a horrible kind of pain. Even men struggle to explain how the pain is. Women can never understand or imagine how painful it is. Female genitals are sensitive, and they too experience pain when someone hits them on crotch area, but that is nothing compared to what a man experiences.