15 People Who Had The Perfect Shirt For The Moment
Saturday, Jul 9, 2022, 1:14 pm
From celebrities to sport stars, television shows to brands, we love and like many things. Some of us do take this 'fanism' little too serious, wearing those cool tee shirts and all. Here are fifteen people who were found dressed in a right shirt at the right moment. And yes, meeting their heroes was a great moment for them. Their tee shirts made the moment perfect. Some of these are so hilarious.

1.Minnie Meets Deadmau5
Deadmau5 is stage name of Canadian singer Joel Thomas Zimmerman. The word 'Deadmau5' stands for 'dead mouse guy'. It is the nick name given to Joel by his friends during his teen years. One day, when his PC stopped working, and it started smelling like a burnt wire, Joel opened the CPU box to find the problem. He found a big dead mouse lying inside it. After this incident, his friends started to call him 'dead mouse guy'. Soon after, Joel made this 'dead mouse guy' as his chat name. Since he can't use a long chat name, he shortened the name to 'Deadmau5'. Coming back to the picture,
Minnie Mouse
doesn't like seeing a dead mouse at all!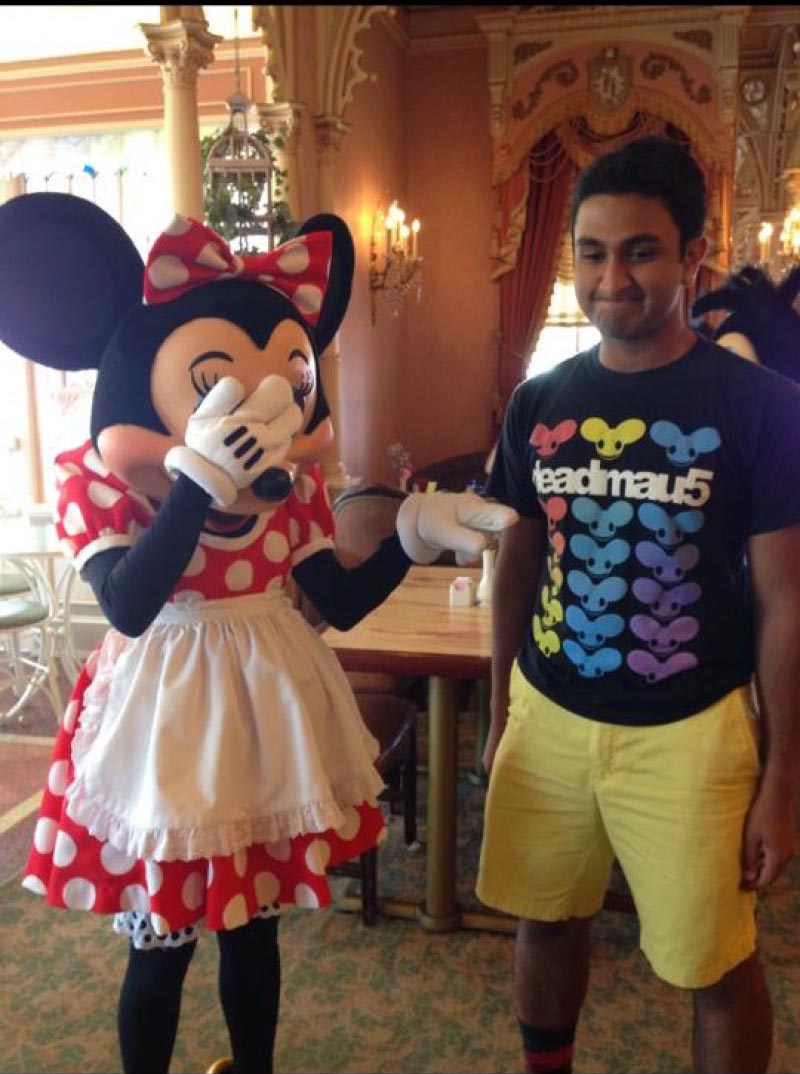 2.Meeting Chris Pratt
According to a Reddit user, who shared this picture, the lady in the picture is from Washington, and she got that 'I Met Lil Sebastian' tee shirt as a gift by her co-worker. 'Lil Sebastian' is an episode of popular comedy television show 'Parks and Recreation', from season three. One day she heard someone say 'hey, nice shirt'. When she turned around to look back, it was Chris Pratt(He played the character of Andy Dwyer on the show)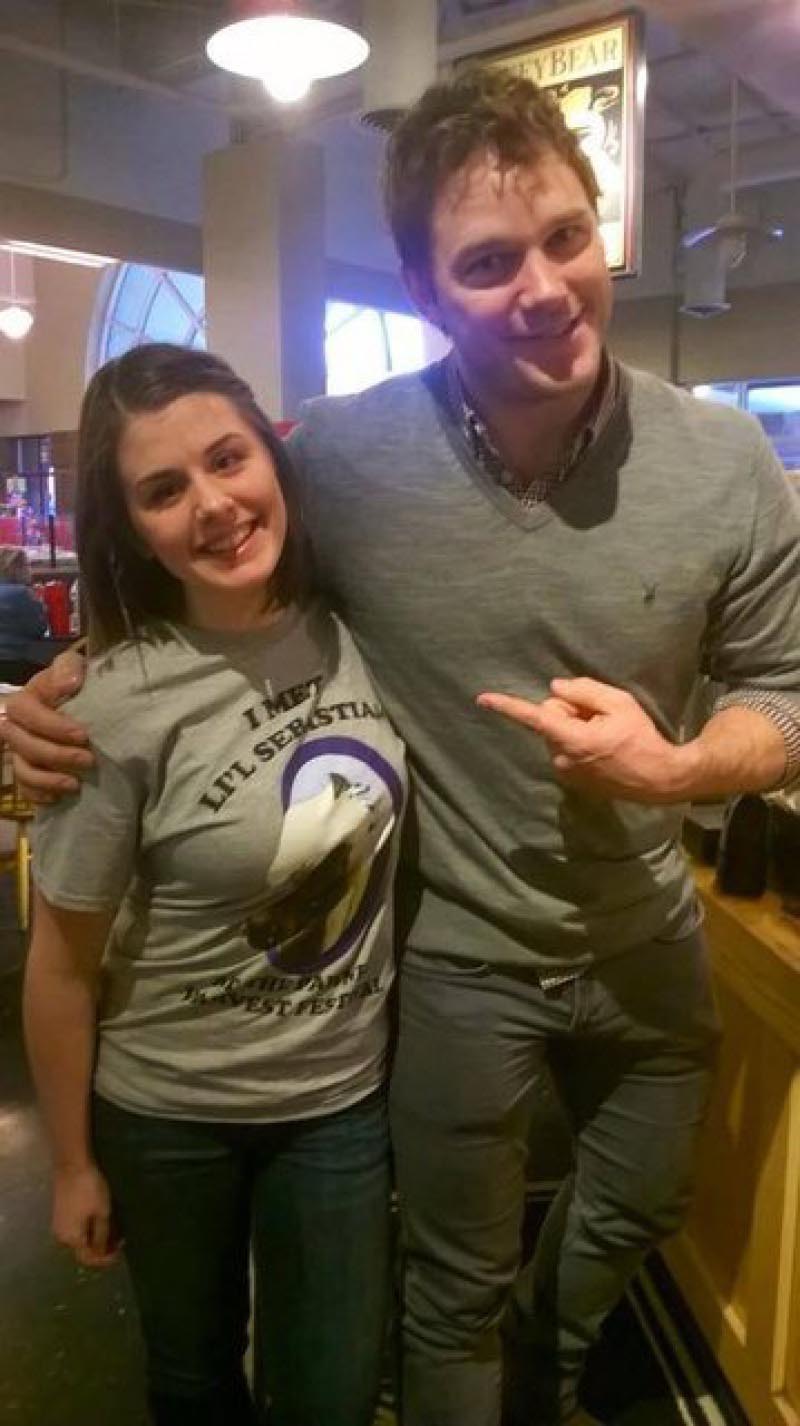 3.Fan Meets Jeff Bridges
'The Big Lebowski' star Jeff Bridges poses for a picture with a random fan who was wearing 'The Dude' shirt. As you might already know, Jeff Bridges played 'The Dude' role in 1998 'The Big Lebowski' movie. The Academy Award winning star is also known for his 'Iron Monger (Obadiah Stane) role in Iron Man films.