15 Awkward Sex Scene Stories As Told By Actors
Thursday, Aug 27, 2020, 4:53 pm
Do artists feel comfortable acting in sex scenes? Most of them unanimously say NO! Contrary to what some people may think, actors and actresses don't enjoy doing sex scenes. Such scenes cause discomfort to actors. Needless to say about the embarrassment they get by undressing in front of other co-actor, director, cameraperson and other crew members.
In most cases, actors and actresses don't engage in real time sex. They may not go completely nude too. They don't find sex scenes interesting or amusing. In fact, men never get an erection while filming a sex scene. Getting an erection is considered unprofessional. Probably this is why we find sex scenes in movie unnatural and weird. Don't we?
Actors take great care while filming hot scenes. Men use 'modesty socks' to hide their privates. Women use skin-colored pads to prevent accidental insertion. They also use nipple pasties to keep their nipples from showing. Female actresses use 'artificial bush' a.k.a. merkins to hide their privates.
Read these fifteen most embarrassing sex scene stories as shared by actors, and you will understand how difficult it is to act in a sex scene!
1.Ryan Reynolds
There was an erotic scene in The Change-up (2011) movie where Olivia Wilde strips for Ryan Reynolds. They went through some awkward moments while filming the scene!
Talking about the incident, Ryan Reynolds said, "In the scene, Olivia Wilde is sitting there, and I take her top off and the bra off, and she has those pasties on, but she's drawn these adorable little smiley faces on them. And I forget every line in the scene - not just from this movie but from every other movie I've done."
"At some point in the scene, she takes my hands and puts them on her breasts. I take my hands away, and I look down at my hands, and there are two frickin' smiley faces on them and I have no idea what to do. And I reflexively, like an idiot, just put my hands right back on her breasts!" He added.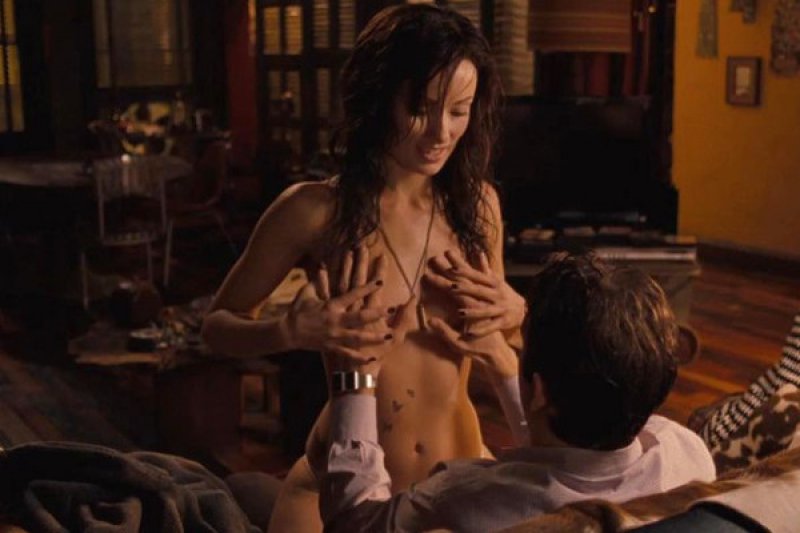 2.Anne Hathaway
While filming 'Love and Other Drugs' with costar Jake Gyllenhaal, actress Anne Hathaway had put herself in an embarrassing situation.
"I have to remove my trench coat and be nude underneath," Hollywood Life quoted Anne Hathaway as saying. "And I thought we were filming, but it turned out we were just rehearsing and I got unnecessarily naked in front of a lot of people!"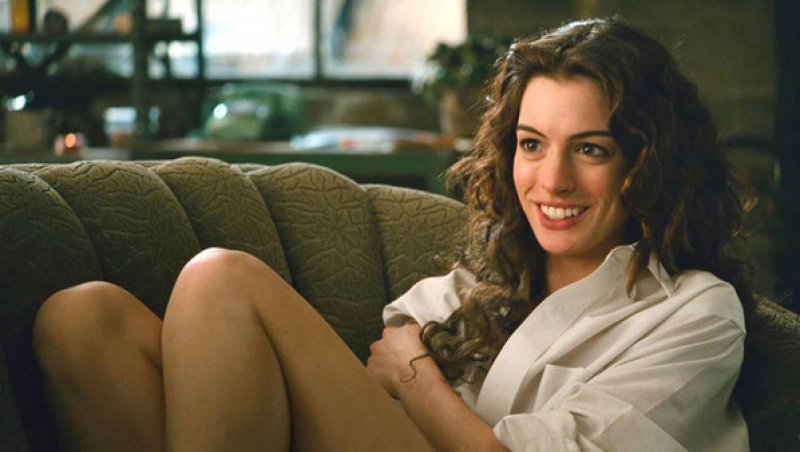 3.Henry Cavill Had an Awkward Boner
Superman star Henry Cavill faced a 'hard' situation while filming a sex scene for 'The Tudors' TV series.
"A girl had to be on top of me, she had spectacular breasts, and I hadn't rearranged my stuff into a harmless position. She's basically rubbing herself all over me and, um, it got a bit hard," Cavill told Men's Health.
"I had to apologize profusely afterward. It's not great when you're in a professional acting environment, and somebody gets a boner, is it? No, not acceptable." He added.
As Cavill said, an erection while filming a sex scene is considered highly unprofessional in the mainstream movie industry. It can be very embarrassing for both the actors involved in the scene.