15 Girls Reveal The Most Awkward Thing A Guy Has Ever Said To Them
Friday, Aug 13, 2021, 4:19 pm
Admit it; we are all awkward in one or the other way. However, we always try our best not to show it out. Unfortunately, sometimes the awkwardness slips out! Most of us are pretty normal, but some people are way too awkward. They behave like they don't belong to this planet. We have fifteen girls here who revealed the most awkward and insane things a guy has ever said to them. Check these hilarious things guys said and try to recall if you too heard someone saying crazy things to you.

4.He Meant a Different Yellow Fever
Okay, I'm late to this thread but I will share anyways. So when I was 18 I worked at this boy scout camp. I was one of the first asian females ever on staff, and the staff was primarily white. Anyways, this one white guy gets my number from his friend and starts texting me. Out of no where he tells me he has yellow fever. Being the naive 18 year old I was I was like "oh, man. You should probably get that checked out." He goes on and on trying to be smooth and me clueless. I am looking at WebMD on my phone to find out about yellow fever and the symptoms. I text him again he should see a doctor right away and that he should drink fluids. He then explains to me that he has a thing for Asians. It was very awkward after that.
-ramengirl10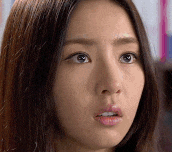 5.Guys With Mommy Issues
"My mom didn't hold me enough when I was a baby. That's probably why I fell in love with you so quickly." Said on a first date.
-FlyingQuetzal
6.This Guy Who Played it Little too Fast
I had a date with a guy that was set up by friends. Minutes after we ordered food he rubbed his thighs and told me that he loves fucking fat chicks because they have fat pussies. He said fucking thin girls is like throwing a wiener down a hallway. I waddled my fat ass right the fuck out of that restaurant.
-zombiemullet