15 People Who Had Plastic Surgery To Look Like Celebs
Thursday, Jul 7, 2022, 6:05 pm
Almost all people on this planet love two things. One is money, and the other is fame. One doesn't simply want fame without money, or money without fame. They work best when they are together. Those celebrities are lucky. They have super human status in society. They too have eyes, nose and a face like everybody, but fellow human beings treat them differently!
We all love celebrities. However, some of us take this 'fan' thing to an extreme level. Here are fifteen people who went under the knife to make them look like their favorite celebrity.
1.Toby Sheldon (Justin Bieber)
Toby Sheldon (Tobias Strebel) was a popular
Justin Bieber
lookalike. Besides being a Bieber's fan, Toby was a singer and song writer based out of Los Angeles. Toby went through as many as 33 plastic surgery procedures in the span of five years to make himself look like
Justin Bieber
. He has spent over $100,000 on surgeries.
Toby Sheldon was found dead in a motel in San Fernando Valley (LA) on 21st of August, 2015. Police also found drugs in his room. His recent breakup could be a contributing factor to drug abuse and death.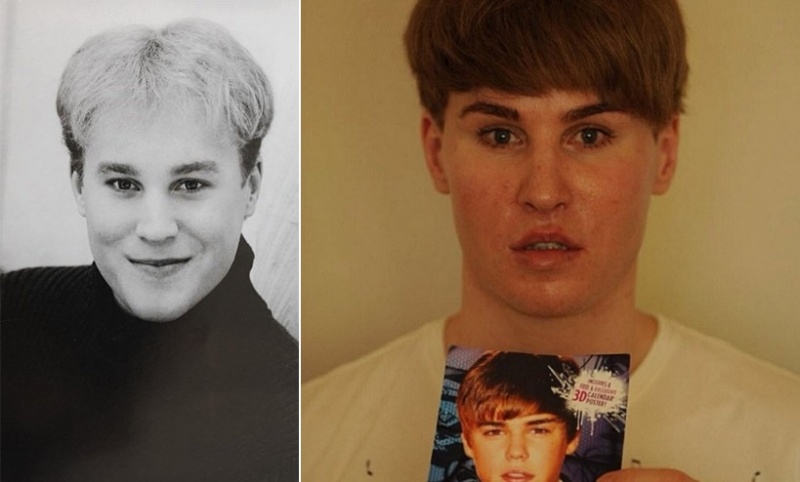 2.Romario Dos Santos Alves (Hulk)
Romario Dos Santos Alves is a Brazilian guy who desperately wanted to look like Hulk. He knew it would take incredibly long time and humongous efforts to build his body like Hulk's. He decided to inject himself with synthol, which is oil like substance used by bodybuilders to pump muscles. This stint from Romario nearly costed his arms as doctors said they may have to amputate both arms to protect him from ill effects of synthol. Fortunately for him, doctors managed to remove blocks of synthol from his arms without amputation.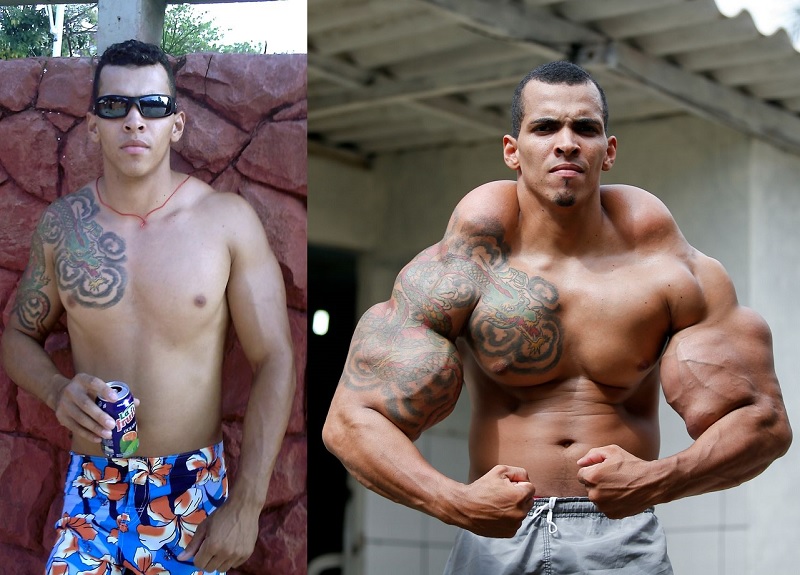 3.Jordan James Parke (Kim Kardashian Fan)
Jordan James Parke is an English makeup artist. He is a big fan of Kim Kardashian. He badly wanted to look like her. He spent more than $150,000 on fifty plus surgeries to make him look like Kim Kardashian. Unfortunately, his lip-job has gone terribly wrong. His story was featured in Botched, which was aired on E! last year.