15 Serial Killer Quotes That Will Give Chills Down Your Spine
Sunday, Jul 3, 2022, 4:12 pm
Most of us don't know of any real serial killers; We only heard about them in news,movies or documentaries. But if you want to hear real stories of Serial killers then ask your mom or dad, they will know many! Until the 1990s, most countries around the world were scarred of these so-called serial killers, who would kill whoever they like and whenever they want. Back then, There was lack of technology with the police authorities to be able to catch the serial killers and curb the murderers altogether. It's time to rewind all those notorious serial killer stories of the past few decades. Read fifteen serial killer quotes that will give you nightmares. Their crime stories are even more scary!

4.Edmund Kemper, USA (1948 - To Date)
Also known as 'The Co-ed Killer,' Edmund Kemper is an American serial killer who killed ten people including his mother and grandmother. He particularly chose unsuspecting college women as targets. He would kill them, sever their heads, and engage in fellatio (oral sex) with severed heads. He asked the court for a death penalty. However, he only received life imprisonment.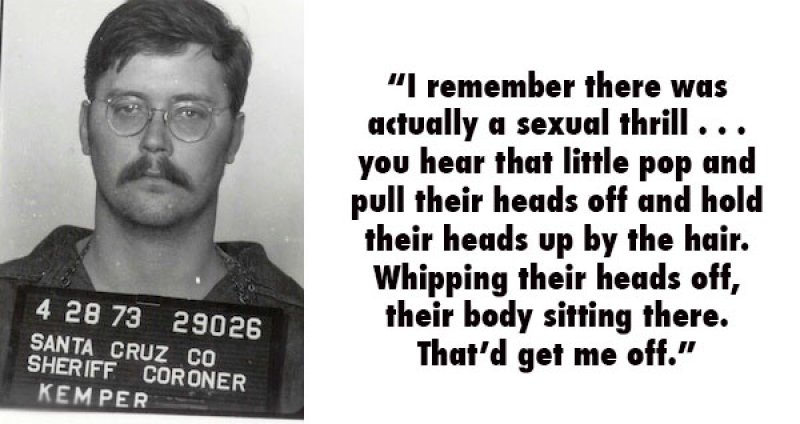 5.David Berkowitz, USA (1953 - To Date)
David Berkowitz a.k.a. 'Son of Sam' terrorized New York in the 1970s with a series of shooting attacks, killing six people and injuring seven others. Police launched a massive manhunt to find and arrest Berkowitz. He mocked police and threatened to kill more people. He received 6 life imprisonments, currently spending time at Sullivan Correctional Facility, New York.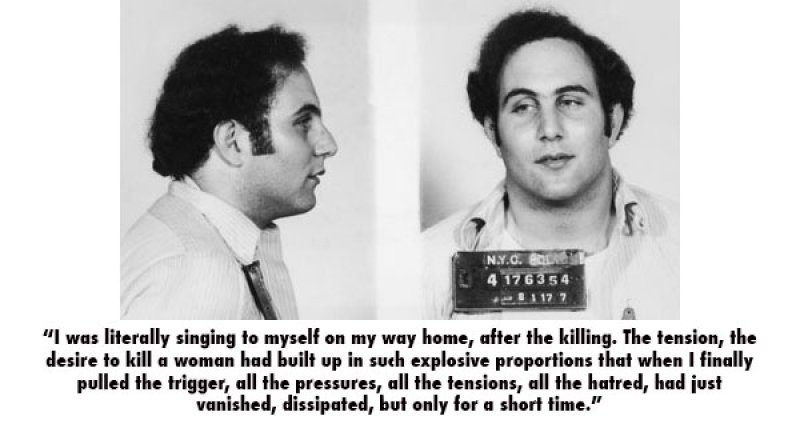 6.Arthur Shawcross, USA (1945 - 2008)
Known as 'Genesee River Killer,' Arthur Cross was an American serial killer, who killed 14 people. The majority of his targets were unsuspecting children and female prostitutes. In the early 1970s, the man raped and killed two children. He was then sentenced to 25 years in prison. After spending 12 years in jail, he was released on parole as the authorities thought he was no longer a dangerous person. He proved them wrong and killed 12 people in a span of one year from 1988 to 1989. He was arrested again and sentenced to 250 years in prison. On November 10, 2008, he died from cardiac arrest.