15 People Share Their Sex Horror Stories With Everyone
Saturday, Oct 19, 2019, 5:02 pm
Given the fact how lazy we humans are, God has to come up with something really great to keep this human population growing! Thanks to him, we now have a thing called sex, which is the most important thing in life for many people around the world. Sex is great. However, there is always a deep and dark side attached to it. Here are fifteen people who shared their gross, bizarre and horrible sex stories.

4.When Men Badly Want a Hole for Themselves
"I once went home with a guy after we went on a few dates. I eventually found out he gauged his ballsack (like how some people have in their ears) and he had a two-inch hole between his balls. He wanted me to stick my finger through his ballsack and pull hard. I never called him again."
Some men pierce their nutsacks and kind of make a large hole between both their balls. Some really weird guys are out there!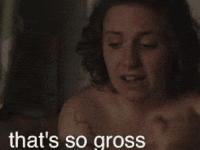 5.No, Not For Brushing His Hairy Bums
"I went home with a guy after dancing at a bar. Everything seemed normal until he got up mid-hookup and handed me a hairbrush and a huge bottle of lotion. He said he wanted me to put the hairbrush handle up his butt while giving him a blow job."
Why always jokes? Sometimes, it is good to learn some new things. Some men do enjoy anal insertions. It is so because when something like hairbrush is inserted into rectum, it stimulates prostate gland, giving that 'feel good' experience. However, inserting random stuff into anus has its own complications like increasing the risk of anal fissures or infections.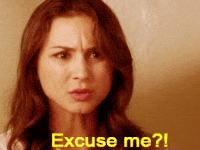 6.Passing Gas at Wrong Time
"My boyfriend was getting playful during foreplay and started kissing me all over. Unfortunately, I didn't realize exactly where he was headed. Just when I thought it was safe to let out a silent one, I farted right in his mouth. A lot of teeth brushing ensued."
Define a fart? A bodily gas that spends much of its time inside gut, and escapes through anus exactly when it should not! Unfortunately, accidents occur.