15 Images That Show Parenting Isn't Meant For Everyone
Monday, Jul 4, 2022, 12:38 pm
A bad parent is more likely to raise a bad kid. Parents influence children a lot. Kids learn a lot of things from their parents. They keenly observe what their parents are doing in their everyday life. When parents do socially unacceptable things in front of their children, they are actually introducing bad things to kids. Alcohol consumption or smoking can be a big deal for some children but not for kids whose parents drink or smoke.
The world is already full of dumb, stupid or evil people. We are not short of bad parents too. Check these fifteen pictures that show why kids aren't meant for everyone.
1.The Poor Little Kid
The kid had no clue whatsoever about what was going on there. Adults can have fun, but they need to make sure they don't pollute the young minds of little children by showing them things they shouldn't see.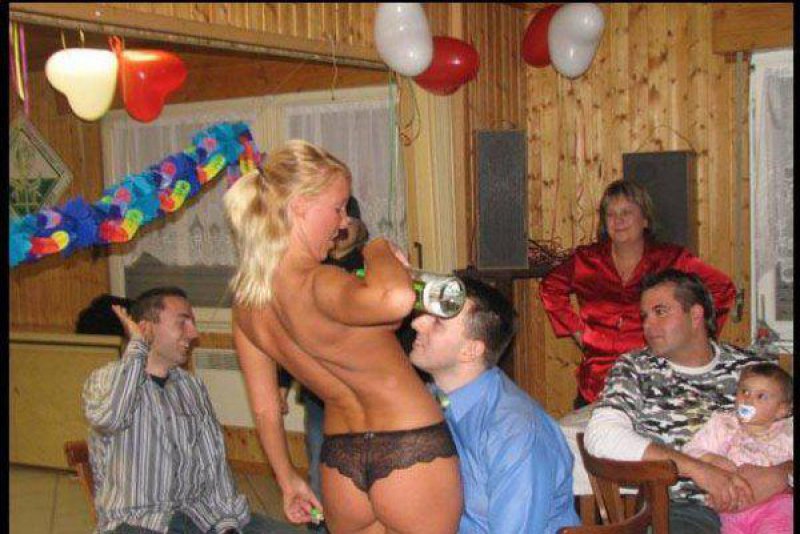 2.It's all Fun and Games Until Something Terrible Happens
First, That's not how you feed babies. secondly, That ketchup bottle cap is placed over the eyes of the toddler and the leftover ketchup can enter the eyes of the toddler and can permanently damage his/her eyes.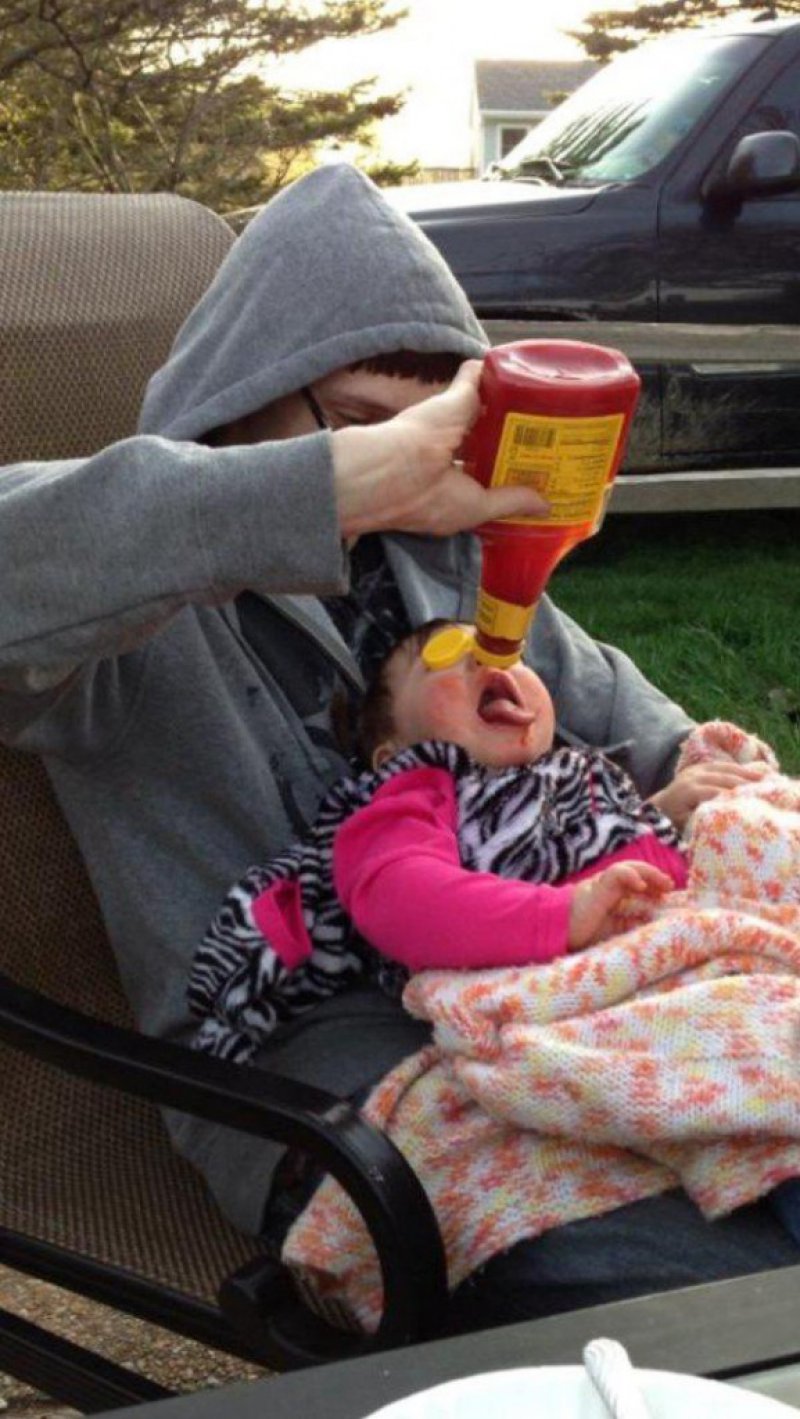 3.Going Nuts, the Parents Way
The kind of accessory that should never exist on a toy car or any other children's playing equipment. Oh man, that 'balls studded' toy car picture is horrible yet hilarious!