15 Teachers Who Slept With Their Students
Friday, Jul 15, 2022, 12:20 pm
A student-teacher relationship is one of the most respectable and greatest human relationships. A teacher is someone who shows us the real world. He or she guides us toward knowledge and wisdom and helps us shape our careers. Most of us respect our teachers the way how we respect our parents. Most teachers are good human beings. The bad ones are not uncommon, though. Some teachers abuse their teacher privileges by having illegal sexual affairs with students. Here are fifteen such female teachers who slept with their underage male (and female) students, and went to prison.

7.Helen Goddard
Helen Goddard was a music teacher at a girls-only public school in the United Kingdom. In 2006, she was sentenced to 15 months in prison for having a lesbian affair with one of her underage students. The five-month sexual relationship between the two began when Goddard asked the minor girl to stay in her flat overnight after telling her a bunch of lies. It was then the 36-year-old woman lured the girl into having sex with her. The teacher even took the girl to Paris for a weekend to participate in a gay parade! The minor girl told the judge that her relationship with Helen Goddard was consensual, but the confession didn't help Helen Goddard. She had to spend time in prison since the girl was a minor. In addition to the jail time, she was also registered as a sex offender.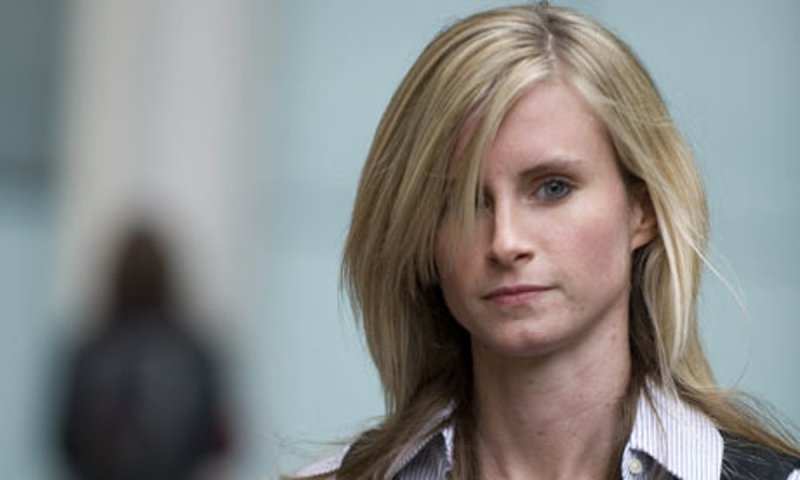 8.Lisa Robyn Marinelli
Lisa Robyn Marinelli was a substitute teacher at the Mitchell High School, New Port Richey, Florida. In 2008, the 48-year-old mother of two met a 16-year-old boy while she was searching for potential suitors for her 15-year-old daughter. However, the teacher developed a special interest in the lad and lured him into having sex with her. They slept together multiple times in a span of six months at the woman's home as well as in her car. Lisa's family members and friends backed her saying that she's a kind-hearted person, and she's not the kind of woman who sleeps with a teenage boy. Her husband and mother-in-law supported her as well. However, Lisa's text messages and call records proved that she indeed had a sexual affair with the 16-year-old. She was arrested and sentenced to 2 years in prison.
9.Sandra Beth Geisel
Sandra Beth Geisel was a New York-based teacher at a Catholic School. The 42-year-old woman was sentenced to six months in prison for sleeping with one of her underage male students. The woman had sex with a 16-year-old boy twice. They suspected that the number of victims to be high, but no one except the minor boy came forward to reveal the affair. The judge declared that the sexual relationship didn't traumatize the 16-year-old and the teenager misunderstood personal attention and affection. Since he's an underage boy, the judiciary concluded the relationship as 'statutory rape' and asked Beth to spend time in jail.