12 Most Beautiful Jewish Women In Hollywood
Tuesday, Aug 18, 2020, 12:32 pm
Jews created Hollywood. If you are curious to know how many Jewish celebrities are there in Hollywood, you need to check this
Wikipedia page
. We warn you; the page will be longer than an average mom's grocery list! Perhaps, it's a good idea to find out who's not a Jew in Hollywood. The number will be small, and it saves a lot of time! Jokes apart, Here we have featured 12 most beautiful Jewish women in Hollywood on the topic. The stars are ranked loosely based on their popularity and good looks. If you think we have missed someone, please let us know.
#9 Ashley Tisdale


Former Disney channel star Ashley Tisdale
has become one of the most sought-after actors in Hollywood. She is one of the very few stars who have excelled both at the TV and movies domains. She became a household name in the United States when she played key roles in The Suit Life of Zack and Cody and The High School Musical. Despite being a prominent personality in Tinseltown, who enjoys a lavish life, Ashley Tisdale hasn't forgotten her Jewish roots. Although she is a mixed bag, Ashley Tisdale identifies herself as a Jew, thanks to the strong influence of her Jewish mother on her.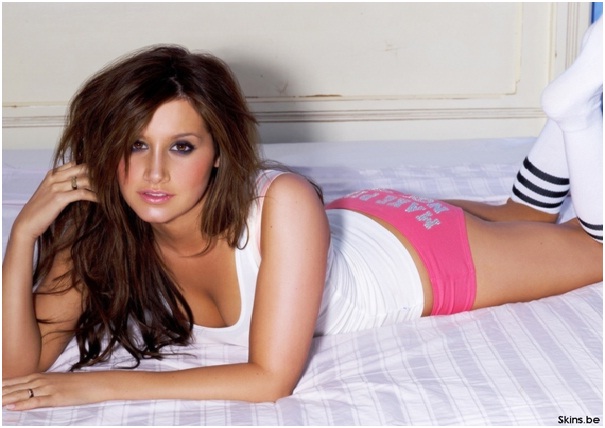 Report