12 Celebrities Who Got Fat
Friday, Jul 15, 2022, 11:09 am
Obesity is something that troubles many people irrespective of their age, gender, race, and even social or economic status. Gaining pounds is an easy thing, but losing them isn't. Food isn't always the prime culprit in obesity. Several psychological, metabolic, and hormonal disorders make people gain weight very fast. As said earlier, overweight can affect anyone, and celebrities are not an exception. Many of our beloved celebrities had gotten fat even after living a slim and healthy lifestyle for years. If you look at a celebrity diet and exercise regime, you'll be shocked to know how much they have to take care of their weight and diet. Read the weight gain stories of 12 celebrities and find out how and why overweight sabotaged their image.

1.Kelly Clarkson
Kelly Clarkson is the first American Idol winner, and this woman was quite a big name in the American music industry during the early 2000s. She is the best example of how a thin person can gain a lot of weight if they let their lifestyle habits go out of control. Kelly Clarkson, the mother of two, has never tried to control her excess weight. The Queen of Covers has been fat shamed by media on numerous occasions. Kelly Clarkson says she gets hurt when she hears people criticizing her overweight. While talking with Ellen DeGeneres on her show, Kelly Clarkson said she might never be able to get back to her former shape.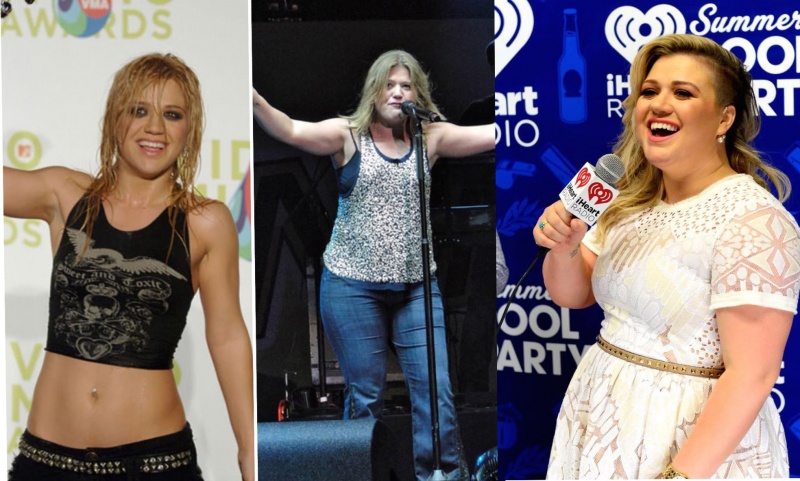 2.Mariah Carey
The Daydream singer has been dealing with weight-related issues from a very long time. Mariah Carey frequently gets plump, and the good thing is that she comes back to shape just when people think she's becoming a butterball. She looks a bit bulky lately; nothing like how she used to look during the earlier stages of her recording career. Mariah Carey has dealt with some eating disorders, mainly due to the personal life disturbances. The 46-year-old pop singer seems to be in good health in 2016, but we still feel she needs to get rid of those extra pounds. Interestingly, She has one of the top
big breasts
celebrity in Hollywood.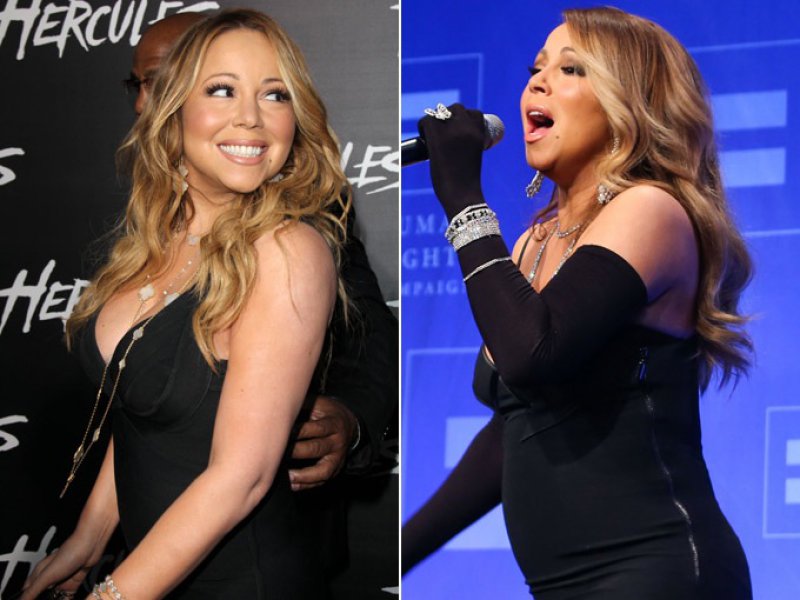 3.Tyra Banks
The famous American television personality, actress, author, producer, and former supermodel, Tyra Banks, has become a bit chubby lately. As you may know, Tyra Banks was once world's highest paid model. She was a Victoria Secret Angel between the years 1997 and 2005. She hasn't paid much attention to her body of late, and you can see the result in the picture. The excess weight hasn't really bothered The Tyra Show host, though. She is happy with it. Like other celebs on the topic, Tyra Banks has been fat shamed by numerous media agencies and critics. She has an answer for them, though. Tyra Banks once told those complainers to kiss her fat ass!