Top 15 Worst Celebrity Wardrobe Malfunctions
Wednesday, Aug 19, 2020, 1:22 pm
Wardrobe malfunctions are common in the entertainment industry. We have been seeing them happen from a very long time. Celebrity wardrobe malfunctions don't happen every day. When they do, the incident will be all over the news! In most cases wardrobe malfunctions are accidental. They often happen due to lousy designing of the outfit/dress by the designer or due to some unforeseen circumstances. Although they act like they don't care about it, A wardrobe malfunction can be traumatic for a celebrity. However, in some cases, celebrities and models intentionally let their clothes slip or drop, hoping for some popularity! Be it an accident or a publicity stunt, a wardrobe malfunction excites an average fan! Here are fifteen worst celebrity wardrobe malfunctions that are sure to shock you!
10.Khloe Kardashian's See-Through Blouse
In 2011, for some inane reason, Khloe Kardashian opted to wear a see-through top during an appearance on Fox & Friends. No one on the panel seemed to realize that Kaardashian's nipple was showing, but viewers at home sure did. She was heavily criticized for not wearing a bra with such a revealing shirt. The Kardashians do like attention, so it wouldn't be shocking if Khloe did it on purpose.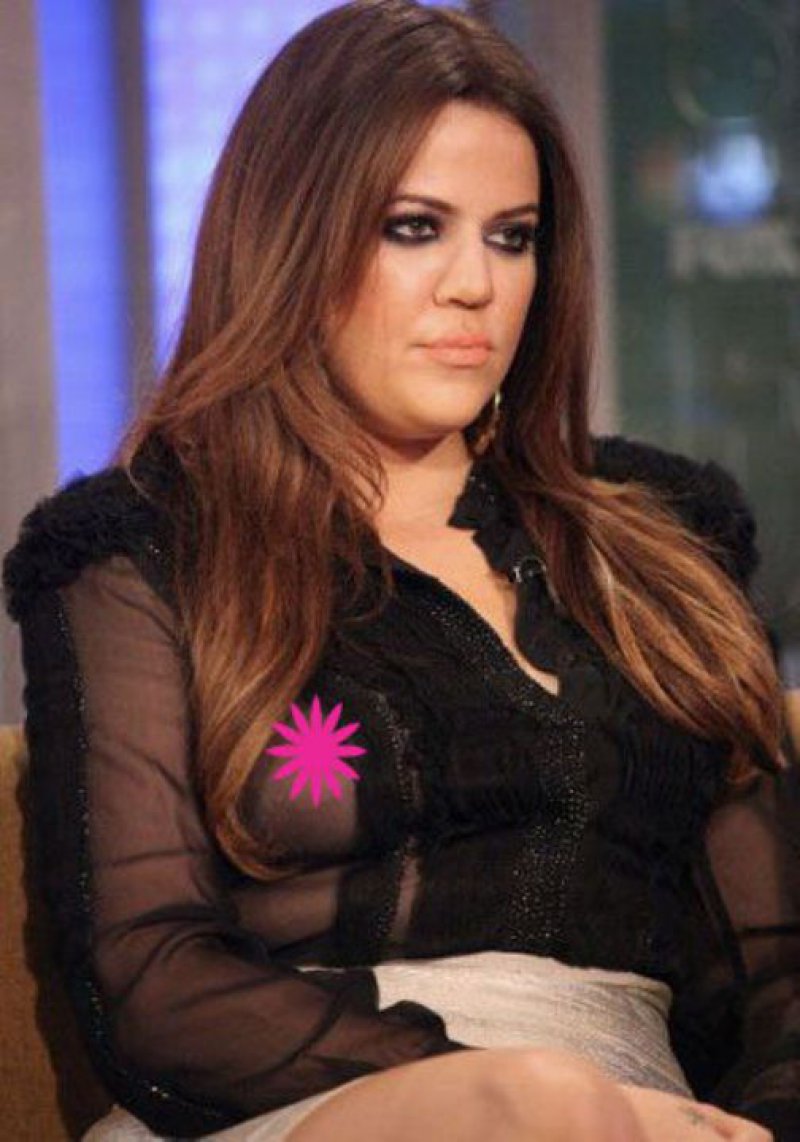 11.Katherine Heigl's Broken Strap
Red looks good on both Katherine Heigl's body and face. Heigl must have the reflexes of a cat, because she saved herself from shear embarrassment when the strap on her dress snapped, as she made her way onstage to accept an award a couple of years back. The actress was able to cover her left boob before giving the world a show. Journalist Billy Bush kindly held her strap in place, so she could deliver her acceptance speech.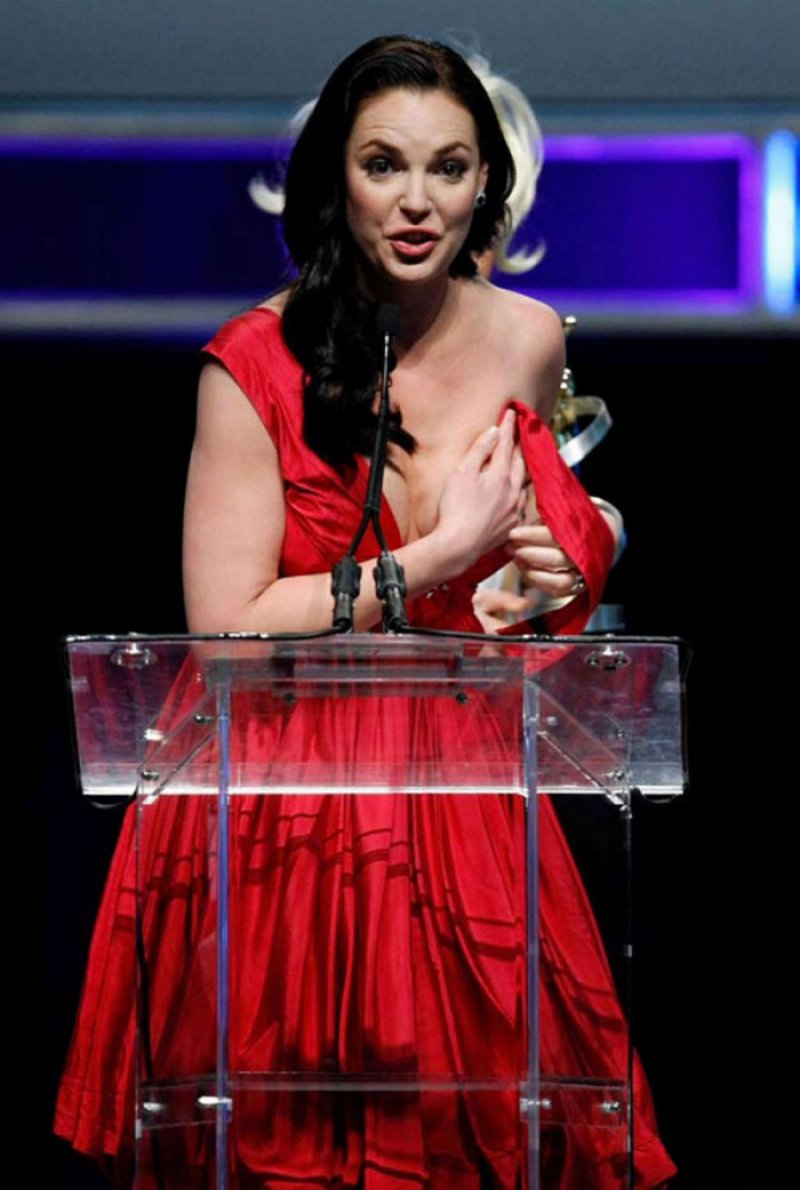 12.Rosario Dawson Split Down the Middle
In May 2013, Rosario Dawson gave the red carpet photographers a little more than they bargained for. Her outfit went from a gorgeous evening gown to a peek-a-boo dress, when it malfunctioned and split down the middle, thereby exposing her nude unmentionables to the crowd. In spite of the wardrobe malfunction, Dawson wore that dress like it was made for her.