12 Celebrities Wearing Funny T-Shirts
Tuesday, Aug 18, 2020, 12:22 pm
Hey, those of you who haven't worn a funny t-shirt in your life, raise your hands! Ah, not many hands, we bet! Funny tees are cool, aren't they?
A hilarious picture or a slogan on the t-shirt reveals the cooler side of us to the world
! Furthermore, such tees mock or insult people we hate, without us needing to utter a single world! Our beloved Tinseltown stars wear funny tees too. They wear the tees to send a message, or mock someone and a lot of times just to look cool. Check these photos of 12 celebrities who were spotted wearing funny t-shirts in public.
1.Lindsay Lohan
Let's begin the topic with Lindsay Lohan and her skinny bitch t-shirt. If we ever saw a girl wearing a tee with the slogan "skinny bitch" on it, we would giggle a bit! It seems Lohan was trying to promote body positivity. She had
suffered from an eating disorder like many other celebrities
. At one point in time, she was looking shockingly skinny. This photo was taken in 2004 at Kitson Boutique, Los Angeles when Lindsay Lohan visited the place along with her then-best friend Paris Hilton. Remember, the two were very famous Hollywood starlets back then.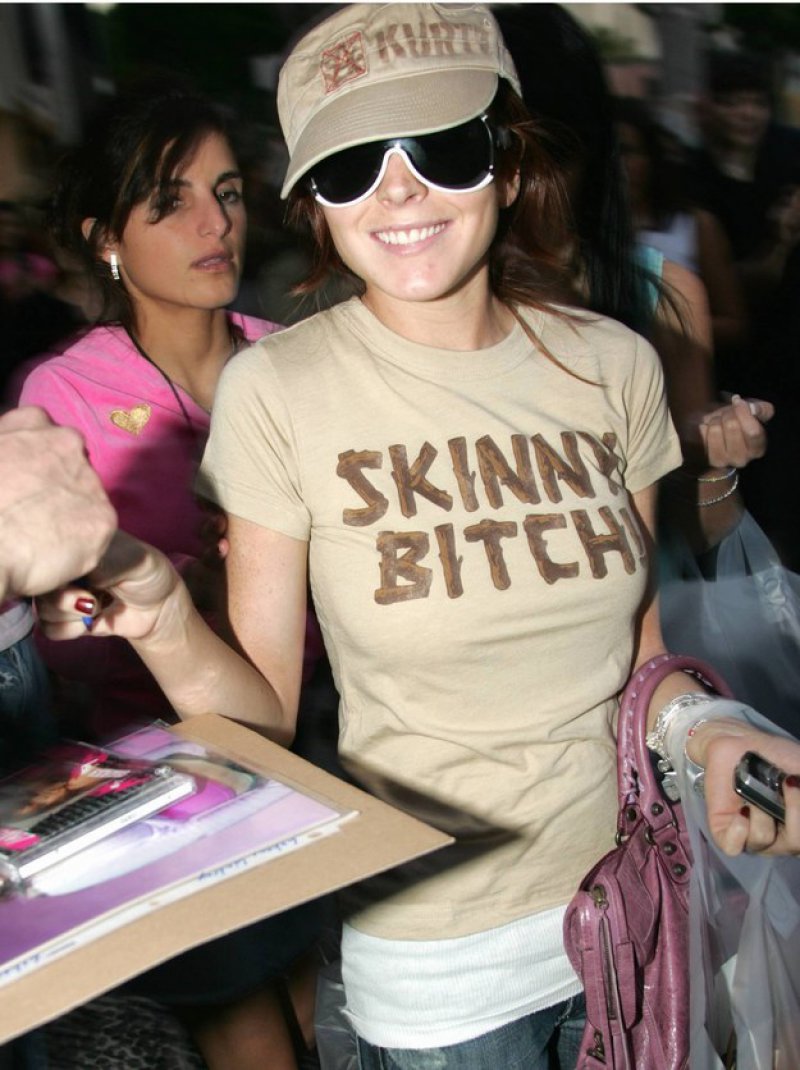 2.Eva Langoria
Every celebrity probably wants one of these t-shirts, but it seems it didn't work because the paparazzi still snapped a shot. It must be hard being in the public eye and having to always be on, always look good and be ridiculed for decisions you make in your every day life.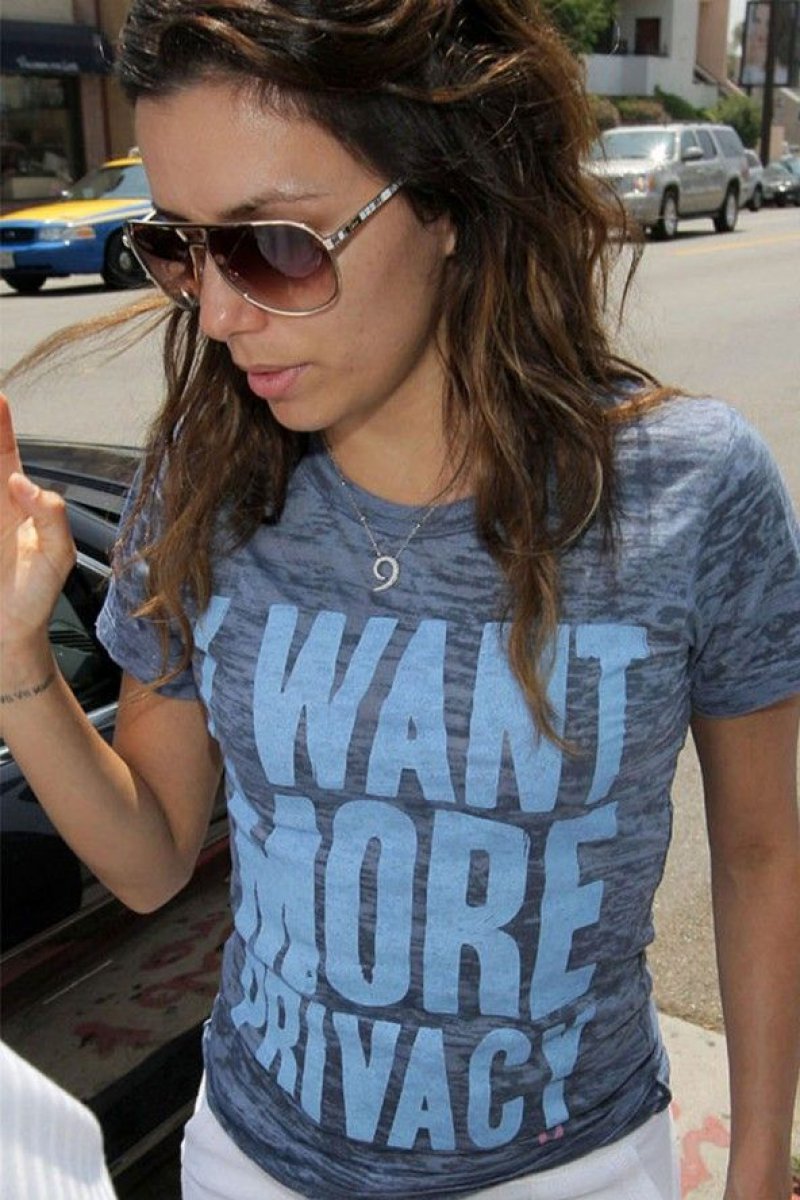 3.Gigi Hadid
Gigi Hadid took a dig at her ex-boyfriend Joe Jonas by wearing a t-shirt which had the slogan, "lol ur not zayn malik" written on it. As we were telling you, You can mock or insult people without uttering a word with a t-shirt. The supermodel did the same thing. Earlier this year (2016), Joe Jonas and Zayn Malik have performed at Wango Tango music festival individually. Both the hunky stars wore a black jacket and looked very similar. It looks like Gigi Hadid didn't like the Joe Jonas's fashion choice. She expressed her displeasure over her ex-boyfriend for trying to imitate her new boyfriend and former
One Direction
vocalist, Zayn Malik!