15 Celebrities With And Without Makeup
Thursday, Jul 7, 2022, 9:16 am
Do you think anyone cares if we, the ordinary people, do not try to look good? What will happen if a celebrity does that? Imagine a celeb waking up in the morning, and coming out to attend an event with no makeup, luxurious clothes, and accessories. We bet they don't look any better than we do! This is the reason why we never see a star, particularly a female singer or actor, without makeup. The following 15 celebrities with and without makeup pictures prove that the celebs don't look as good as we think they do.
Emma Watson is an exception
, though!
1.Milla Kunis's Actual Face
Milla Kunis is a perfect example of how a little makeup can make a big difference. With makeup she's a lovely Hollywood starlet proudly strolling down a red carpet. Without it she looks like your little sister's best friend. The one you ignored all through high school and can barely recall today.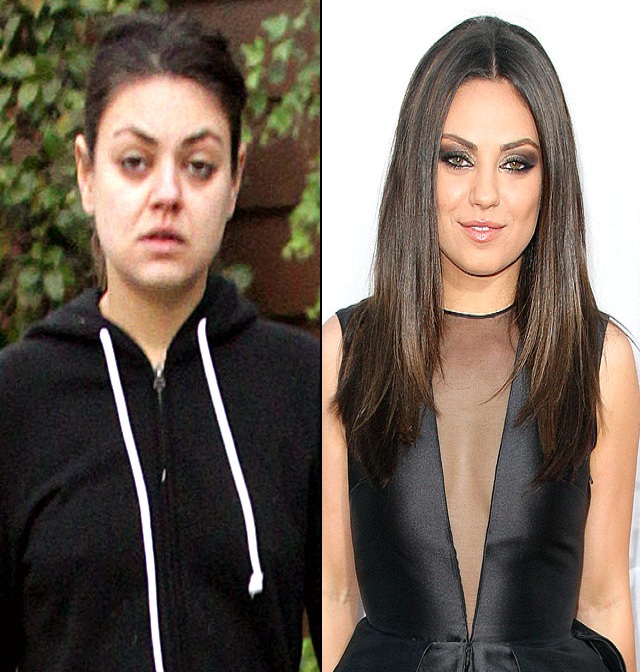 2.Kathy Griffin
Well, not all celebrities are gorgeous. Some of them look just okay, but they still manage to grow big in the entertainment industry because of their astonishing talent. Kathy Griffin is one such talented celebrity. She is not one of those Hollywood women who are known for their gorgeous beauty and voluptuous looks. Kathy Griffin looks average even with makeup on her face. What will happen if she does not wear makeup? Well, the
standup comedian
and decorated reality TV star does not look good at all. What do you think? Oh yes, she doesn't need to look beautiful to make us laugh, but we had to feature her because, well, this list is all about celebrities with and without makeup!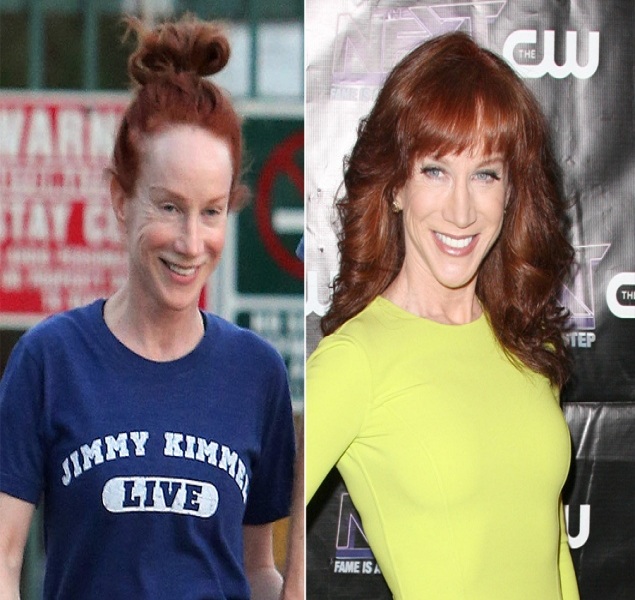 3.Kirstie Alley
As if her public battles with weight loss haven't been embarrassing enough, Kirstie Alley, with these pictures faces an uncomfortable reality: she's not so glamorous without makeup. Worse yet, is an even more uncomfortable reality: these days, she's not so glamorous with makeup either.