15 Celebrities Who Have Stripped For Charity
Sunday, Aug 16, 2020, 1:21 pm
It is not uncommon for celebrities to show off their nude bodies. We have already seen many celebs appearing naked on magazine cover pages, movies, music videos or even on their Twitter and other social networking pages! However, at times, celebs strip for a charitable purpose as well. When celebrities strip for a cause, their act becomes a sensation, thus helping the cause gain more attention. Here are fifteen inspiring celebrities who have stripped off their clothes for a noble cause.

1.Christina Applegate - Anti-Fur
Tis the season to not be furry. In 2007, Christina Applegate posed for PETA's anti-fur holiday campaign; an ad that yet again encourages the public not to spend money on animal fur. The campaign is a play on the phrase "Forget Me Not," which oddly enough is often associated with Valentine's Day and not Christmas like the ad implies.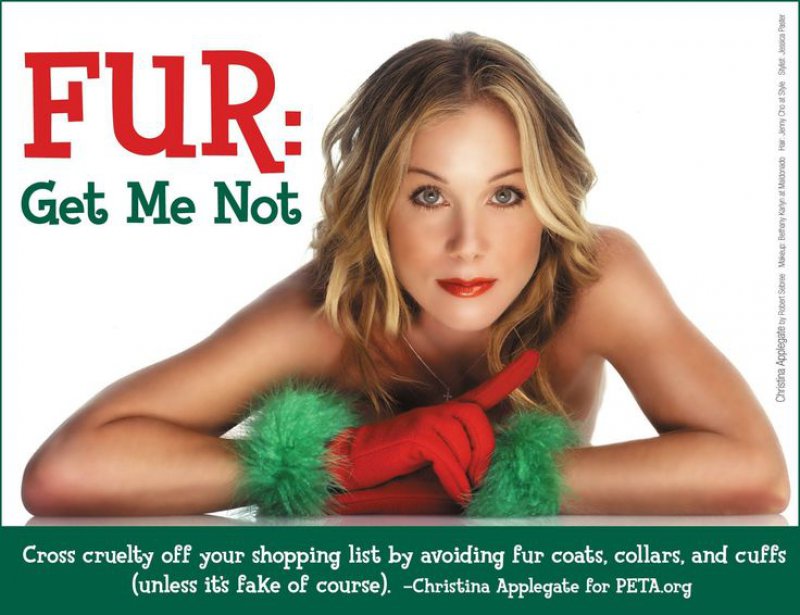 2.Olivia Munn - "Boycott the Circus"
Olivia Munn wants all the elephants of the world to be free instead of being used as circus performers. Her die hard dedication to the cause is understandable, but her being completely naked is not. The elephant skin is not being used to make clown costumes, so there was no need for Munn to be nude.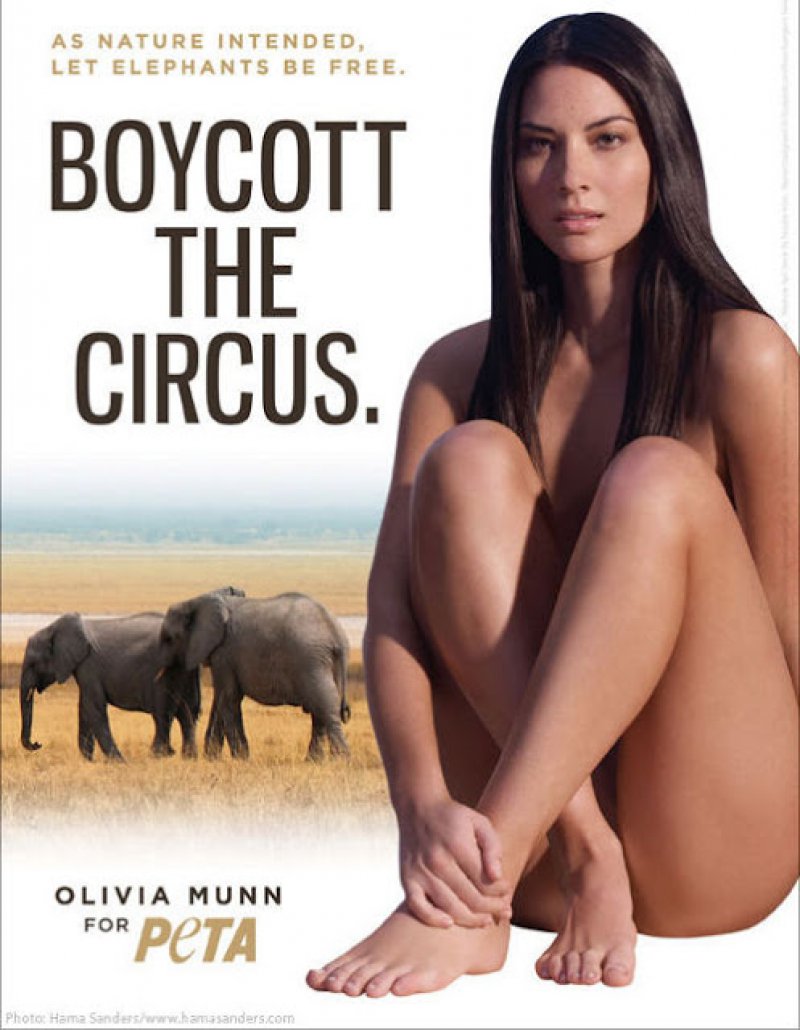 3.Dave Navarro -Animal Testing
Dave Navarro looks like an extra on the set of a horror movie in this ad campaign for PETA. In the ad, titled "Animal Testing Kills: Choose Cruelty Free" Navarro has patches of blood on his arms, torso and eye. To clarify the point of the ad, Navarro said, "They're not taking a bunny rabbit and putting mascara on it. They're injecting a chemical directly into its eye to see what kind of adverse reaction happens to it." This ad, which was released January 2013, marks the second time the rocker posed for the organization.