15 Celebrities With Their Better Looking Siblings
Friday, Aug 14, 2020, 5:25 am
Did you know that some celebrities have siblings who look better than them? If not, keep reading! If you think the celebs are hot, their siblings will blow your mind with their stunning looks. Most of the celebrity siblings aren't popular. They don't live under their sibling's fame. They have careers of their own, and they absolutely love living their life. At times, we see those celebrity siblings accompanying their super popular brothers and sisters at awards and other important events. Following are the fifteen pictures that show top celebrities posing with their much hotter and better-looking sibling!

1.Robert Pattinson, Lizzy Pattinson, And Victoria Pattinson
Meet the two lesser-known siblings of Robert Pattinson, Lizzy, and Victoria Pattinson. One of the two sisters, Lizzy Pattinson, has gained a bit of popularity lately, thanks to her appearance in X-Factor as a contestant. She is also a notable singer and songwriter in the United Kingdom. The other sister, Victoria Pattinson, is only known for bashing her brother's former girlfriend, Kristen Stewart! What do you think of these two celebrity siblings? Do they look amazing? Both the sisters look impressive, but we feel Lizzy (right) looks more attractive than her sister Victoria.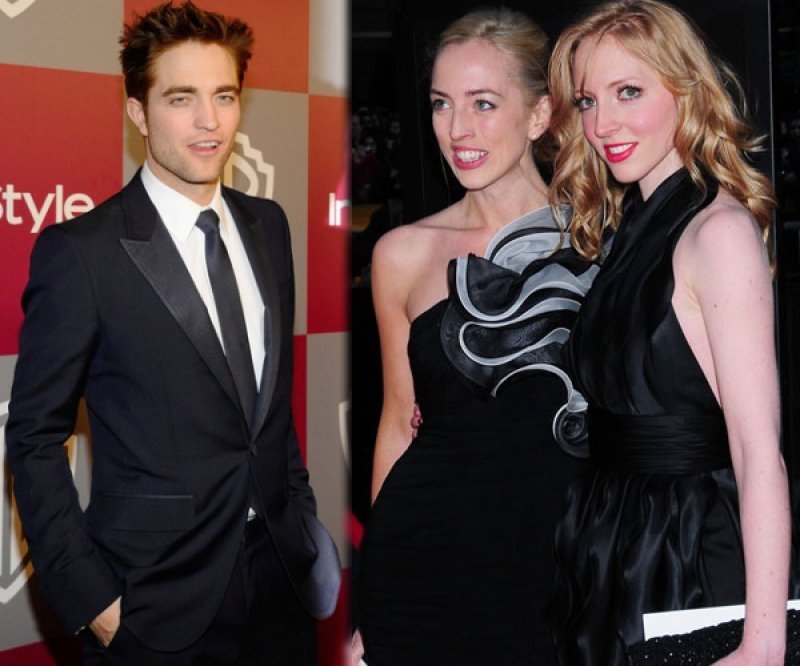 2.Gisele Bundchen
Former Leonardo Di Caprio's girlfriend Gisele Bundchen
has a twin sister, Patricia Bundchen!
Giselle is merely five minutes older to her twin sister Patricia
. Both the sisters grew up in Brazil during their childhood. The two sisters started their careers as models, but it was Giselle who managed to become big in the modeling and the entertainment industry. Apparently, both the sisters look incredibly beautiful. The sisters love each other a lot. In fact, Giselle hired her twin sister as her manager and spokesperson! Patricia retired from professional modeling in 2010 when she married a longtime friend from Brazil.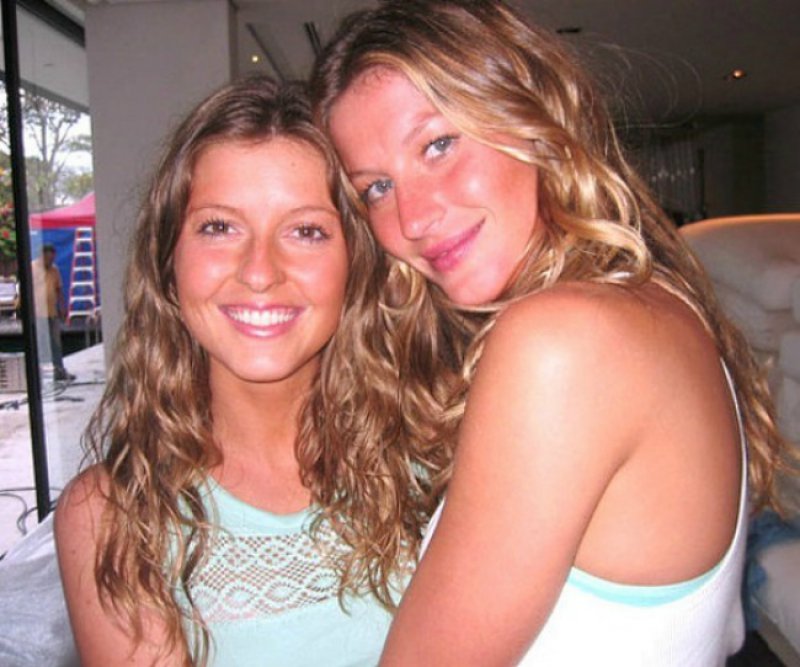 3.Justin Theroux
Yes Justin Theroux is seen as a heart throb, so imagine the reaction when women discover that he has a younger brother, Sebastian, who is perhaps even better than him. Ok you will not find Sebastian dating the likes of Jennifer Aniston any time soon, but he should do fine for himself and will certainly never be left feeling lonely on a night.