8 Things You Don't Know About Penny AKA Kaley Cuoco
Wednesday, Jul 13, 2022, 5:07 am
Undeniably, The Big Bang Theory a.k.a. TBBT is one of the coolest TV shows ever aired. Those who aren't smart enough to catch the geeky jokes call the show boring and pointless! Let the poor souls stand on the shore while we jump into the TBBT ocean to fish some unknown and interesting facts! Hey, allow us to dedicate the topic to the leading lady and the not-so-geeky yet hot character of the show, Penny AKA Kaley Cuoco! Check out some unknown and exciting facts about Kaley Cuoco and her stint as Penny!
1.The Big Bang Theory Unaired Original Pilot
This post might come as a big surprise for many fans but let us tell you that Penny's character didn't exist in the original pilot. Instead, the show had another female lead named Katie who was a street-hardened, tough-as-nails woman with a vulnerable interior. Amanda Walsh played Katie's role in the
unaired Big Bang Theory pilot
. Upon being dumped by her boyfriend, Katie becomes homeless. Sheldon and Leonard meet her on a street. Leonard invites Katie to stay in their apartment for some days, not paying attention to Sheldon's objections! Katie was the original Penny, but the episode was not picked up by the CBS network. Kaley Cuoco replaced the Canadian actress Amanda Walsh in the aired pilot.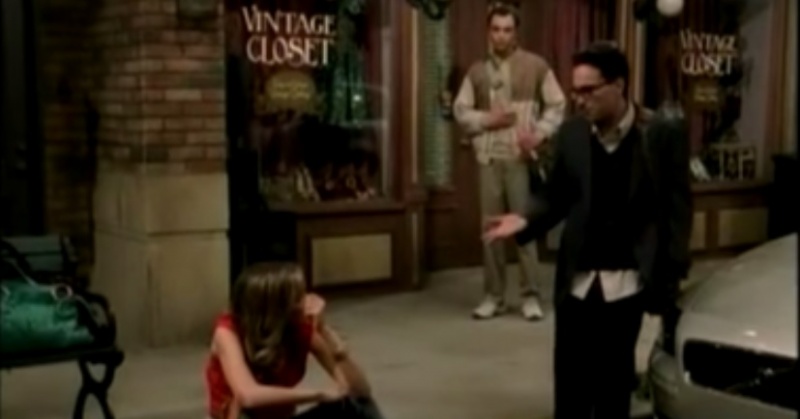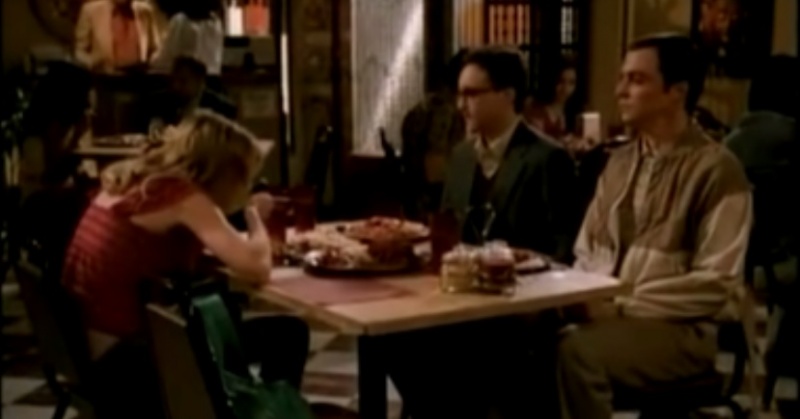 2.Kaley Cuoco Broke Her Leg
Kaley Cuoco is a passionate horse rider. Her interest nearly cost her a leg as Penny had a terrible horse riding accident on September 13, 2010. She broke her leg and had to miss two episodes of the show as a result. While riding a horse, Cuoco fell off, and as she was trying to get back up, the horse stepped on her leg leaving a horrible open fracture. She went through two complex surgeries to fix her leg. For a time, Kaley Cuoco feared that she might lose her leg permanently. The photo below shows the scar she had got from the freak accident. Did you know
Kaey Cuoco's feet have thousands of fans around the world
?
3.Kaley's Sister Was On Show
Kaley cuoco has a younger sister who even appeared on the Season 6, Episode 16 as Gretchen who is suposed to be her former friend and fiancee of Penny's former boyfriend.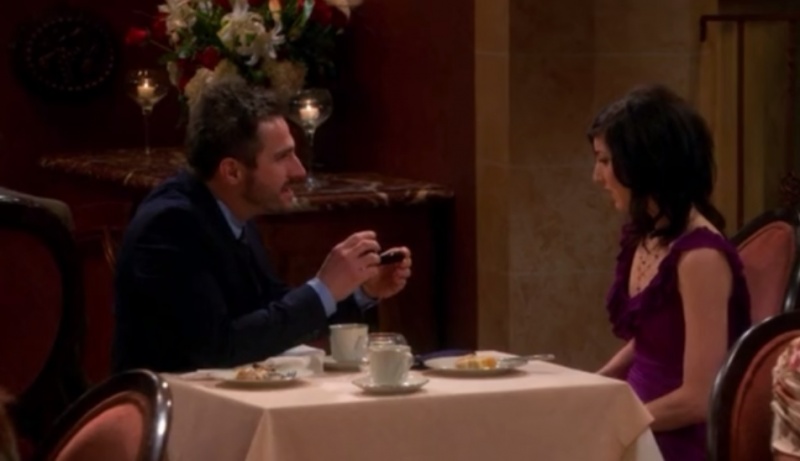 4.Kaley Cuoco Organizes Flash Mob On The TBBT Set
Kaley Cuoco once organized a flash mob on the set of The Big Bang Theory, and it was an instant hit on the internet. Millions have watched the video, and the TBBT crew has continued doing it every year. Kaley Cuoco cooked up the original idea, and she has been choreographing the dance moves along with her sister Briana Cuoco. The show's crew finds the flash mob so exciting and intriguing that many of them consider it one of the best moments of their lives! Check the video below, and we bet you will agree with what people behind the famous TV show say!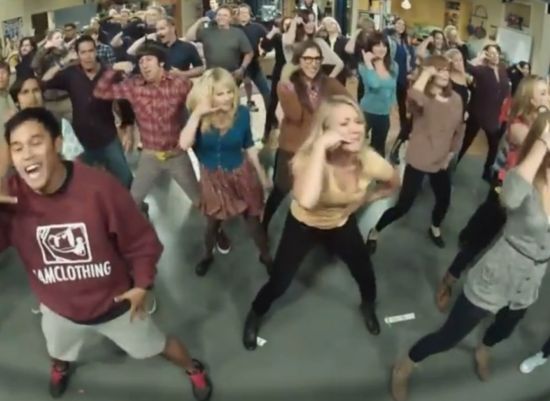 Source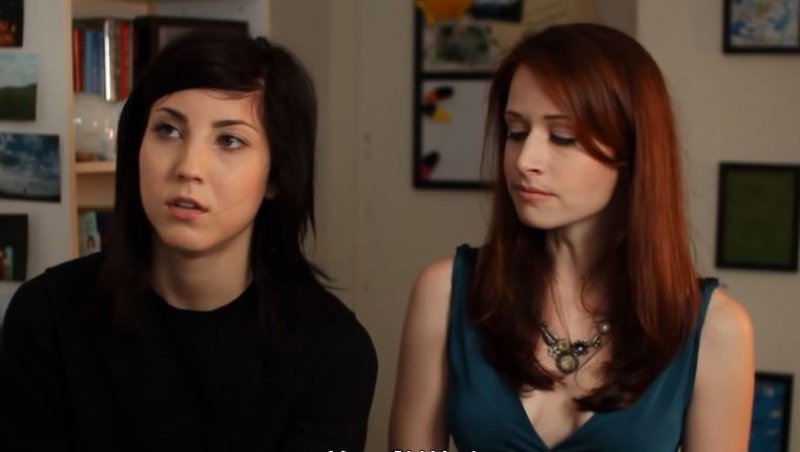 5.Kaley dated Johnny Galecki
It might come as surprise but Kaley Cuoco actually dated co-star Johnny Galecki for roughly two years until December 2009. Both Kaley and Johnny still remain as friends and share their problems and laughs with each other.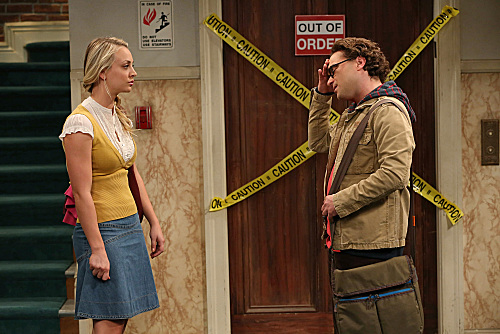 Source
6.Penny is youngest
Believe it or not but Penny is the youngest character on the big bang theory both in reel and real life. In fact Sheldon cooper AKA Jim Parsons is 13 years older than her. Johnny Galecki and Mayim Bialik both 10 years older than her.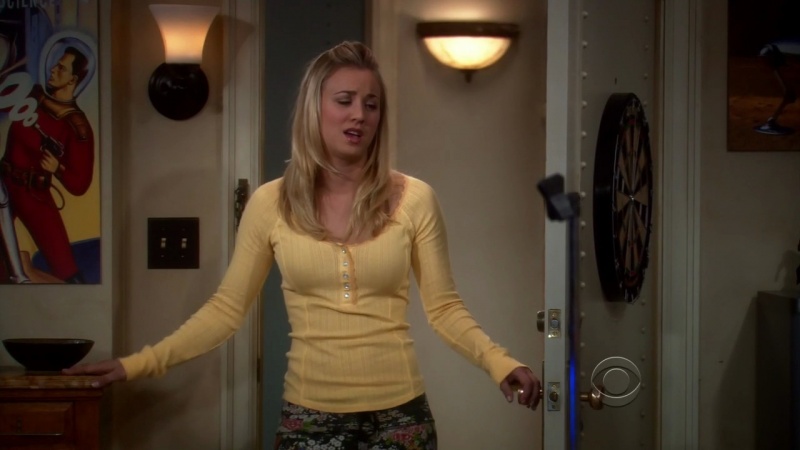 Source
7.Huge paychecks
Kaley Cuoco has become one of the most popular and highest paid TV actress in the world. Before season 4 she was earning $60,000 per episode and from season 4 onwards $200,000 per episode. As on 4 August 2014(season 8) she earns $1M per episode and the show is not going off the Air until season 10, That's equivalent to $24M per season(year).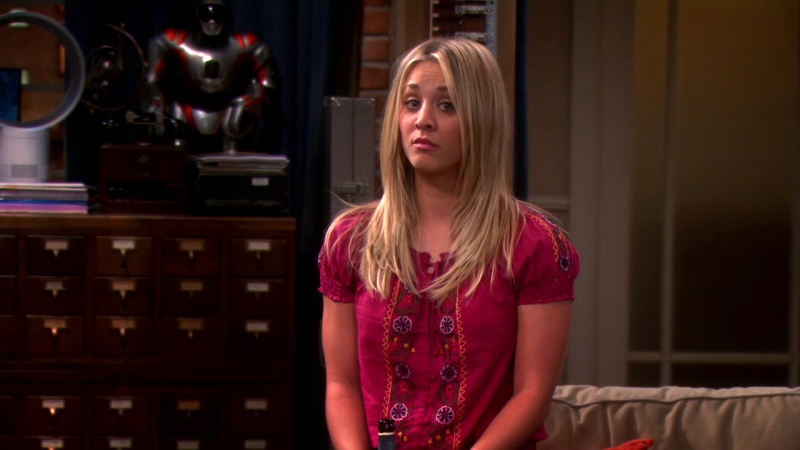 Source
8.Penny's last name
Think of a random character from any TV show you watch; we bet it will have a full name. Penny doesn't have a full name, though. We all know her as Penny and have no idea what her surname is. It has been nearly a decade since the Season 1 was aired, but Penny's last name continues to remain a mystery! We will be seeing Penny's mother and brother in Season 10 episodes, as the duo will attend Penny's marriage with Leonard. The makers of the show say they will be focusing more on Penny's life in the latest season, so we think they may announce her last name very soon. Penny herself doesn't want you to know her last name, so it's not just the makers of the show who are holding back the announcement.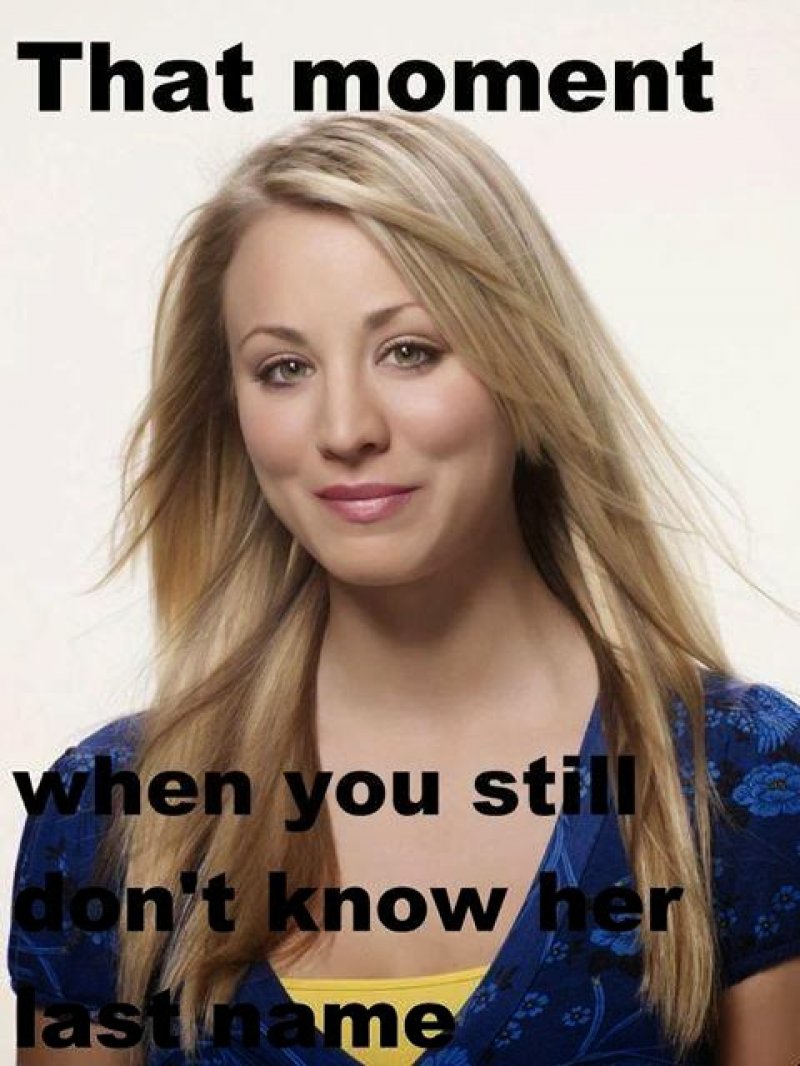 Report