15 Amazing Nail Arts That You Must Try Once In Your Life
Sunday, Aug 23, 2020, 4:29 pm
Nail art is a creative fashion trend that is mostly popular among the younger girls of this generation. It is all about decorating nails with colors, glitter and all sorts of things men can't even recognize! These days, girls prefer drawing designs, pictures and letters on their nails over using a single-color nail lacquer. The nail art is so popular that you find many nail art studios in even smaller cities and towns. Most girls draw nail art on their own using just their hands or some nail art tools like pens, brushes, stamps and stripping rolls.
Although nail art trend became very popular recently, it has a very long history that dates back to 3000 BC. Let us tell you one more surprising nail art fact! In the olden days, men used to wear nail art as well. In the ancient kingdom of Greece, men belonging to the upper class used to wear black nail art, while the lower class men used to wear green. The nail art was used to identify people of different sects and classes living together in society. Well, the nail art is a girly thing now! Check these fifteen amazing nail art pictures.
1.Stiletto Nails
For all their obvious visual appeal, nails this sharp and seemingly strong could present a problem for pretty much anything a human would need hands for. Apart from these difficulties, though, they would be very helpful if ever need to defend yourself from a zombie attack.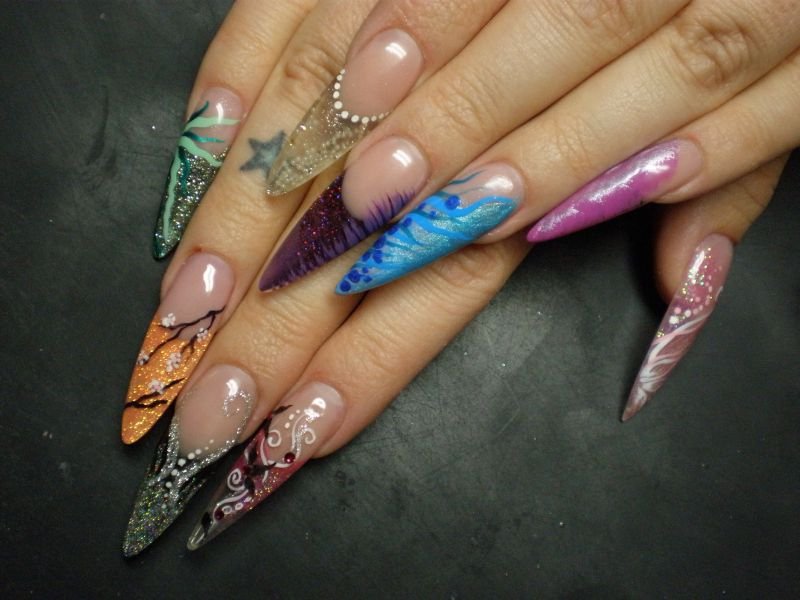 2.Bright And Shiny Nails
These playfully festooned nails are just right for the urbane, sophisticated lady who seeks to impress her friends with her taste and refinement. They are also just right for the lady who wants to protect her cell phone from pretty much anything that may cause it harm.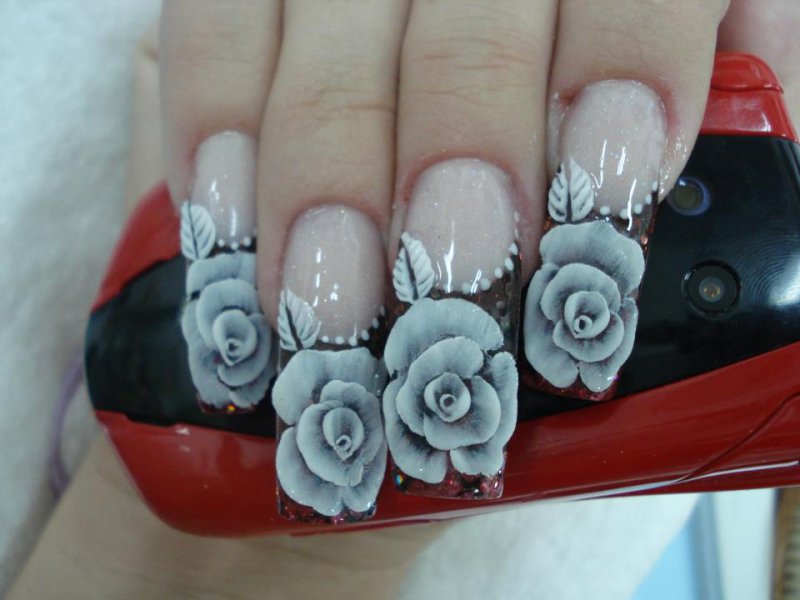 3.Long and insane nails
This puzzling and brightly colored clash of a party gone wrong would be quite likely to elicit a reaction from the wearer's close friends, but if you are one of them, keep your opinion upbeat. And don't ask her to text you because that could take a while.