12 Most Disturbing Drawings By Kids
Monday, Jul 4, 2022, 4:54 pm
4.Scissors?
OK it has been drawn by a child, but they do appear to have made a decent attempt at drawing a penis along with testicles. There is an argument that you can see how they get a pair of scissors in there, but any adult will only be looking at one thing.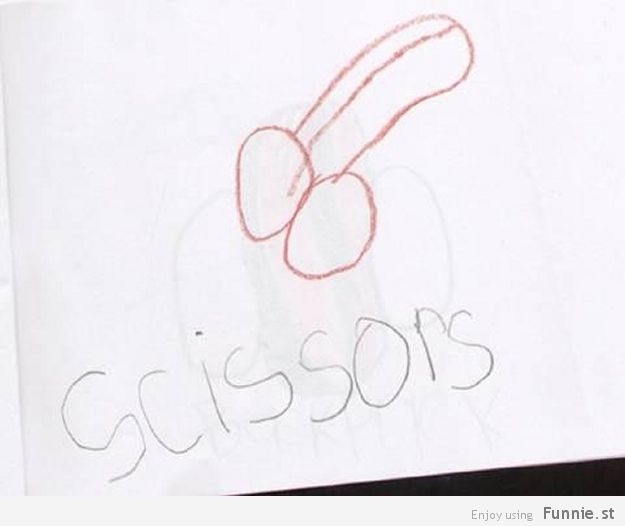 5.Kardashians
It does appear to be the case that this child is not a big fan of the Kardashians because how else could you explain this particular drawing? They obviously like wrestling to the extent that they want to squeeze the Kardashians to death, but then they are probably not the only ones to want to do that.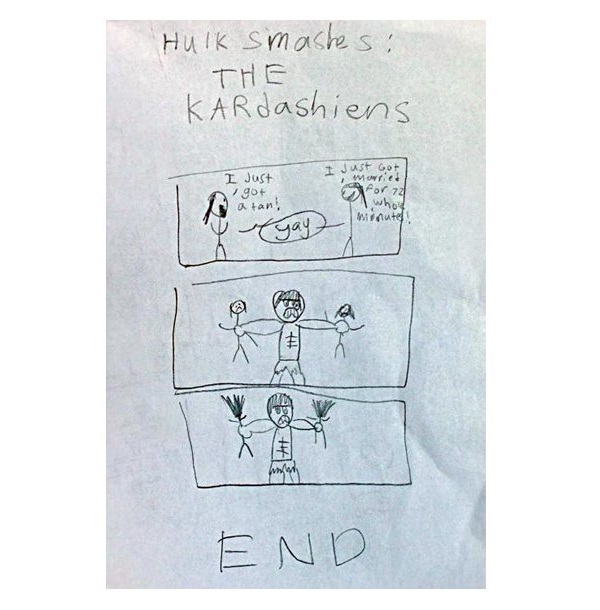 6.Leprechaun
If most people caught a leprechaun we would be amazed although it does appear that this kid thinks differently about it all. If he caught one he would quite simply kill it, but at least he is being honest in what he would do should he ever find himself in that particular situation.