15 Funniest Halloween Recipe Fails
Sunday, Aug 16, 2020, 9:24 pm
What Halloween treats are you making to surprise your friends and family this Halloween? Food is a big part of Halloween celebration. Most people try to make some interesting or scary looking recipes on Halloween. However, not all people end up making them correctly. Here are fifteen pictures that show how people tried and failed at making Halloween treats they saw on internet.

1.Vampire Teeth Cookies
Someone has seen a picture of 'vampire teeth cookies' on
Pinterest
, and decided to give a try. The result, however, was not that great! Nonetheless, someone at least tried! Halloween recipes are not all that difficult to make. You can find tons of Halloween recipe ideas online. Pinterest is a good place to search for some ideas.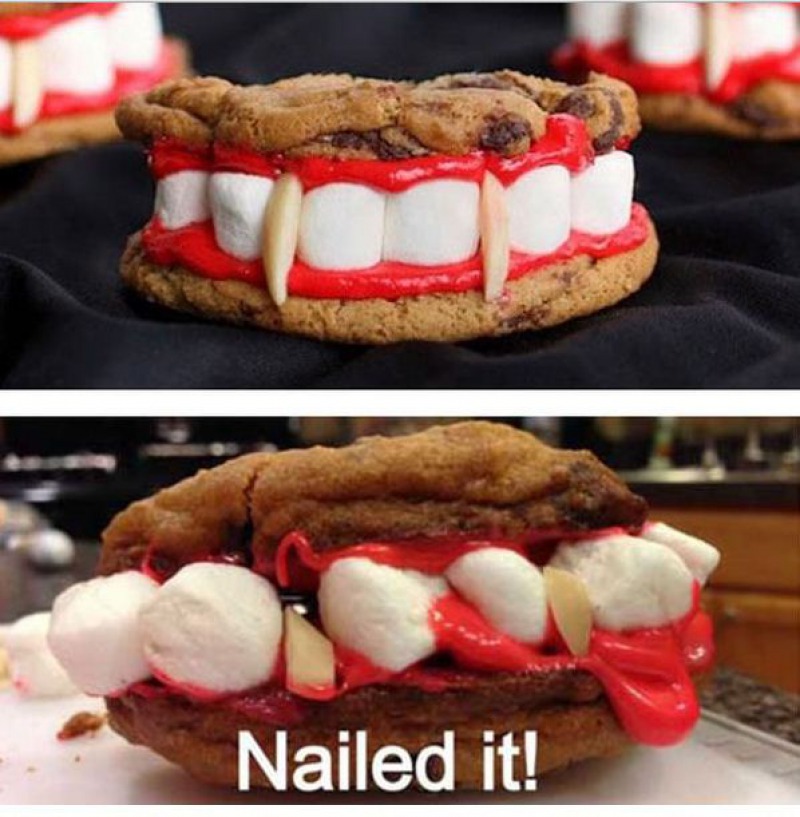 2.Skeleton Cookie
The picture on the left was a small and simple Halloween treat. The picture on the right was a failed attempt! The treat on the right hardly looks like a skeleton. It looks more like a fat and fleshy bear. What are you planning to make for this Halloween? Why not bake some skeleton cookies?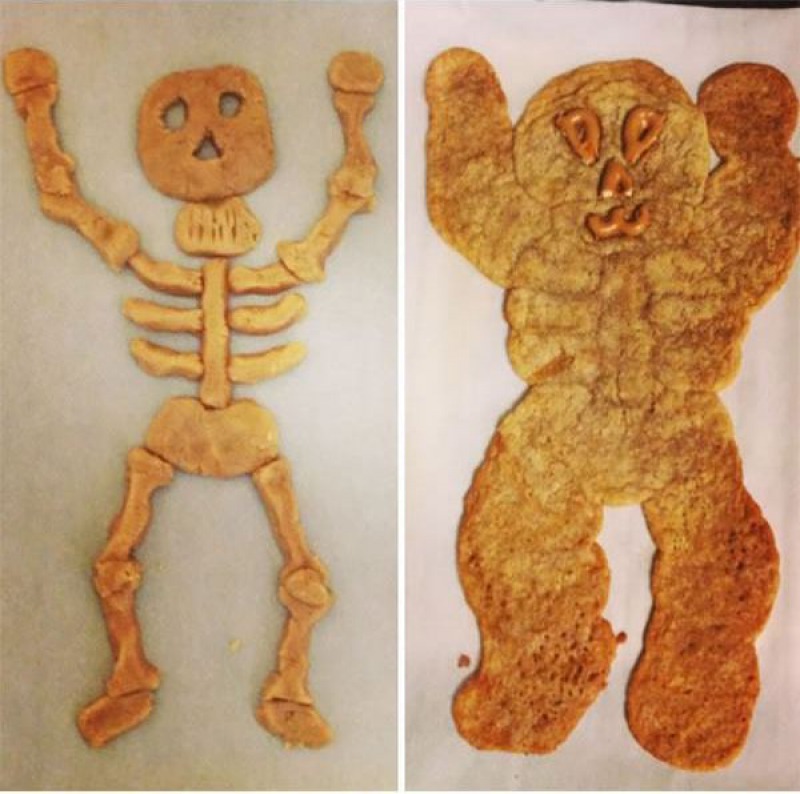 3.Halloween Strawberry Ghosts
'Strawberry ghosts' recipe is a popular Halloween treat. On the right side, you can see someone failing at making this recipe. This fail is more like a win, as the strawberry ghosts on right look scarier than the ones on left. This recipe is very easy to make, unless you are completely new to cooking or baking. All you need to do is just dip and freeze fresh strawberries in white chocolate and shortening mixture. Use molten chocolate to draw mouths.