15 Hilarious Dog Texts
Friday, Jul 8, 2022, 8:35 pm
Dogs are the most loved animal species on this planet. Have you ever wondered what it will be like to own a dog that can actually talk? If a dog can speak, will it be talking to us in an obliging manner, as it always behaves, or will it talk to us like our friend who cracks jokes on us, or with us?

1. Classy Snowy Came in Her Sexy Car to Pick Her Friend up
In what could be an owner's true nightmare, a dog texted its master that it is all set to go for a ride in his girlfriend's car! Can you guess where they are going? They are going to the town to bark at pigeons!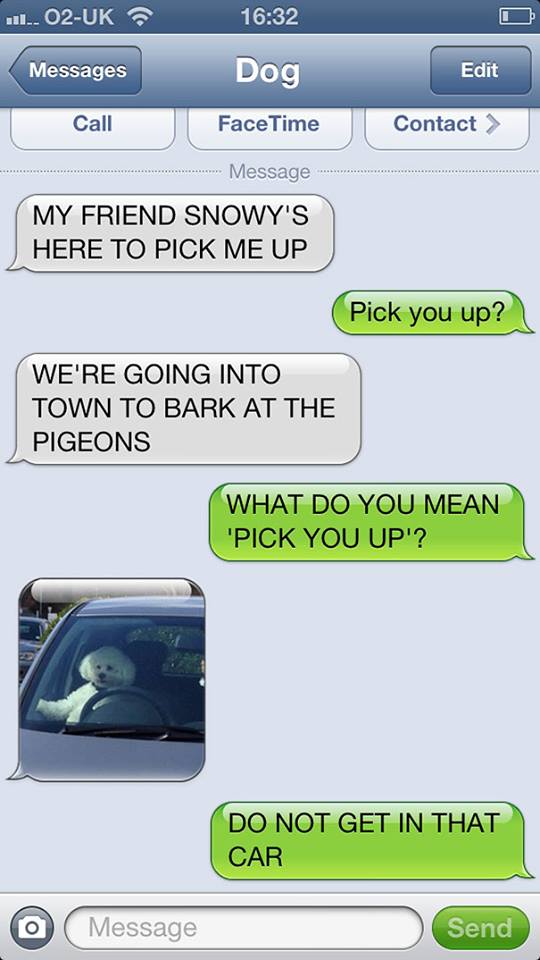 2.Reason Why You Need to be a Little Careful with an Overly Obedient Dog
Everybody likes to have an obedient dog. When the dog is overly obedient, things go to sh!t sometimes. Exactly how this obedient yet sarcastic dog does it.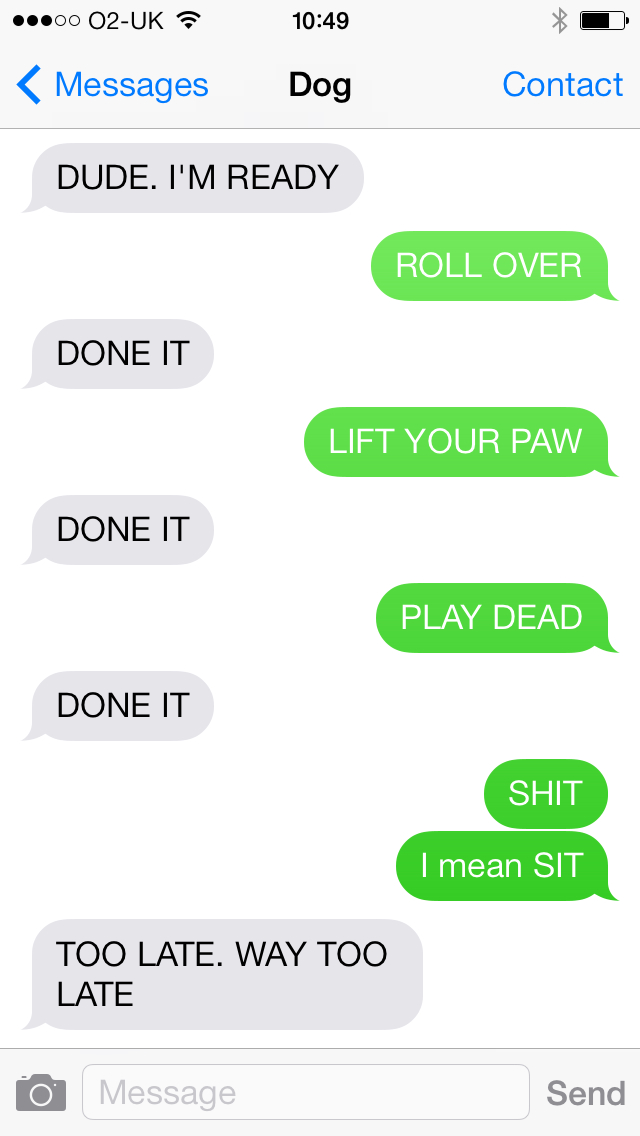 3.Dog Knows iPhones do not Work with Paws
Despite hating Apple for not making phones for dogs, this geeky and sassy dog is all after the iPhone 5S! The dog even had a postman's finger to operate the phone. Yes, it bites off the postman's finger, and it is has its eyes on the remaining nine fingers as well!