15 Hilarious Responses From Grammar Nazis
Sunday, Feb 28, 2021, 5:29 pm
Be careful on what you are writing as texts or social media status messages. Every time you write a mistake, you are actually irritating or offending a grammar expert/nazi! Some people don't judge others based on their race or religion, but based on their spelling, punctuation, sentence structure and overall grammar! We call them grammar experts/nazis! Here are fifteen times they were found busy correcting others.

4.That is Exactly How You Annoy a Grammar Nazi
The text message on the left instantly irks many people. Well, you don't need to be a grammar nazi to hate that. However, if you are a grammar nazi, that text message could well be one of the worst texts you have read in your entire life. No wonder the person there reacted in a wild manner.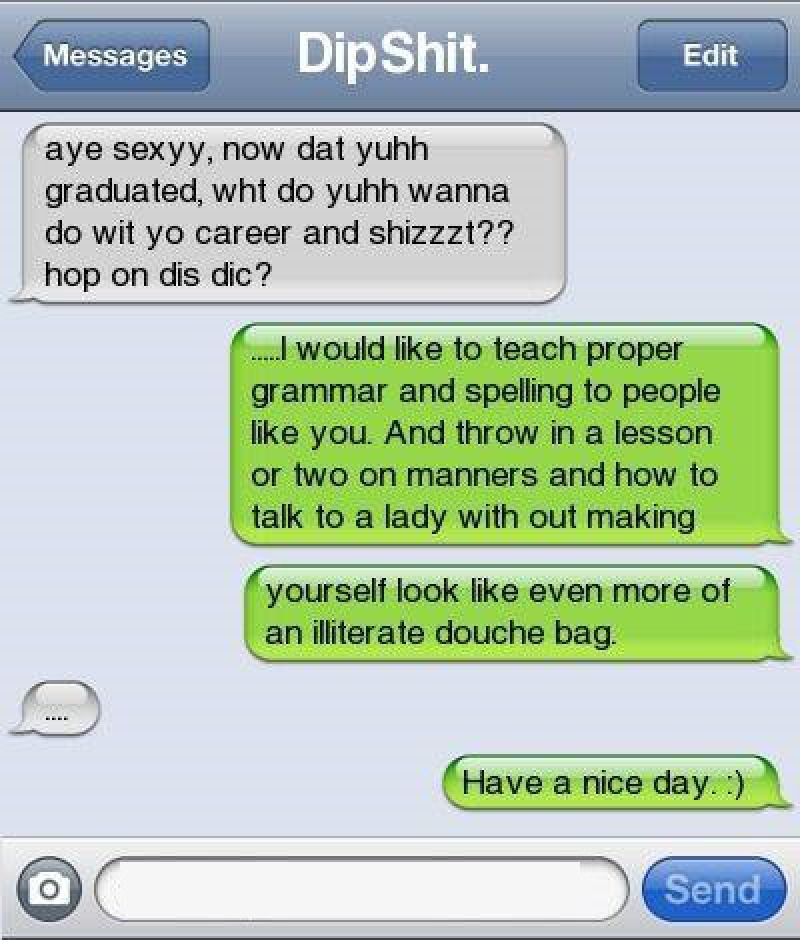 5.Bad Grammar is Always a Big Turn Off
If you are bad at grammar, and if you need to impress a grammar nazi, don't even try to express what you feel, in writing. Those people who are obsessed with grammar will find even a good looking girl or guy unattractive, if they suck at grammar. The grammar nazi here clearly made that person look dumb.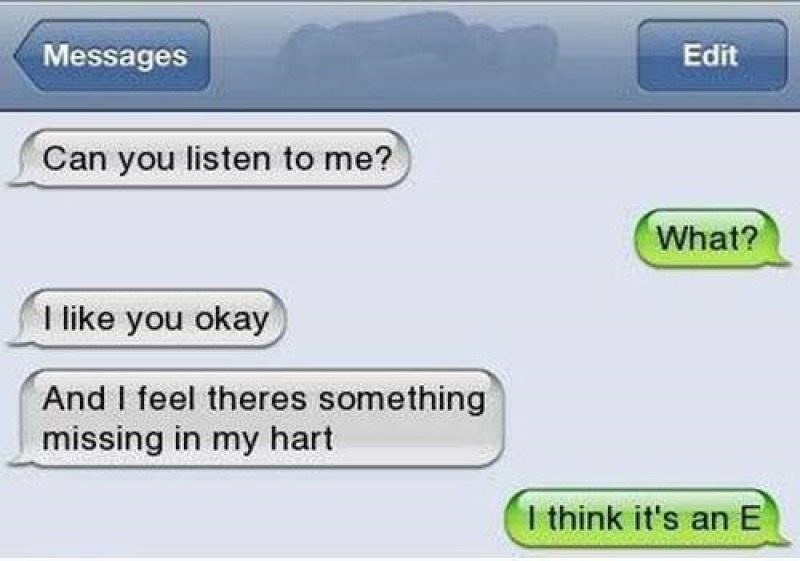 6.Reason Why Punctuation is Important
Forget about grammar nazis! When even common people think your grammar sucks, you better start learning it from the beginning. English language is little weird. When you miss a comma or a period in a sentence, the meaning of entire sentence changes. Read the text in this picture and you will understand why punctuation is important.