15 Images That Will Make You Say 'Me As A Parent'
Sunday, Aug 30, 2020, 7:47 pm
Parenting is a difficult thing. It has become even more difficult nowadays as parents have to keep their children away from many distractions and age-inappropriate things. Children are mysterious. Though your good parenting influences your child more than anything, you still can't predict whether or not your kid will grow up to become a nice person. Let's talk about parents. The parents of this generation are very different from what parents used to be like a couple of decades back. Check these fifteen images that will make you say 'me as a parent'!

1.You betrayed Me, Dad!
Look at the disappointment on her face! Was the dad
just trying to prank her
? Or, was he just trying to make his little girl drink that juice? It was apple juice cocktail, and it's not juice anyway. He should have given his daughter real fruit juice instead of yet another sugary drink.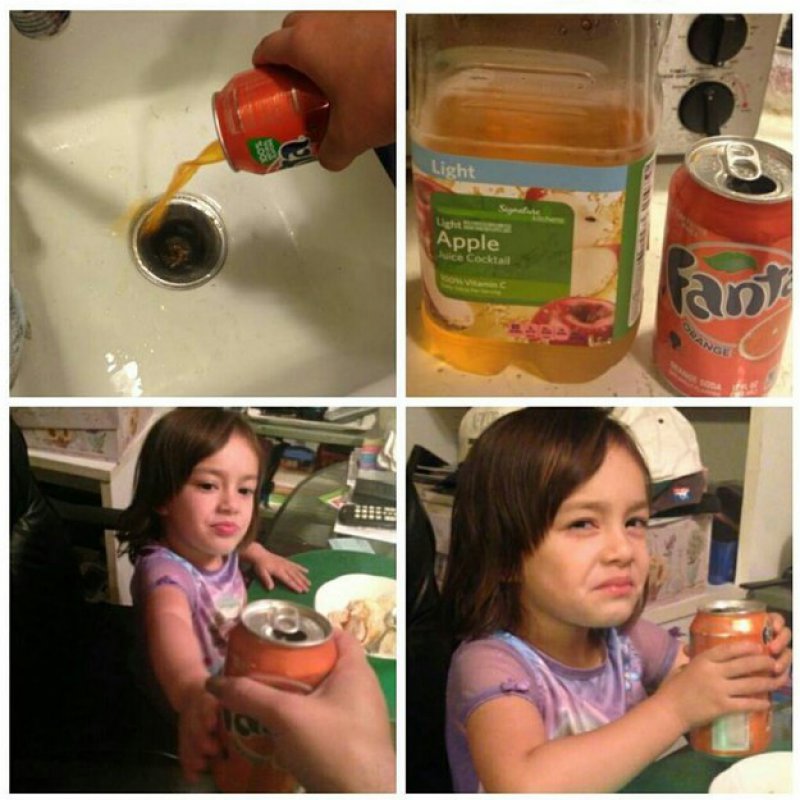 2.Like Father, Like Son
It looks like the son and the father are the biggest fans of Plies! Well, that's one real badass family! You need to support your children at all possible levels! This dad knows how to do it.
3.This Mom
No one likes it when they lose at a game. The only time you prefer losing a game intentionally is when you play it with your children. This mom is little different though! She doesn't like losing at all! Don't you think her kids will be more competitive than other kids, constantly trying to win a match against their competitive mom?