15 People Who Quit Their Job In Style
Thursday, Aug 27, 2020, 4:12 pm
Most of us hate our jobs, but continue working because we have to. Millions of employees around the globe are unhappy about their work or workplace because of one or other reasons. We all know it's rare and difficult to find a perfect job. Many of us are so frustrated that we can't stop thinking to resign from company all day, all night! Here are fifteen people who thought they had enough and finally said bye to their employers in style!

1.Shaming Employer Publicly
Anyone who thinks 'cancer is not an excuse' and keeps swearing employees will go straight to hell! These employees sound like they are deeply hurt. With three of them quitting at a critical business time, we think this store will have bad but temporary business crisis.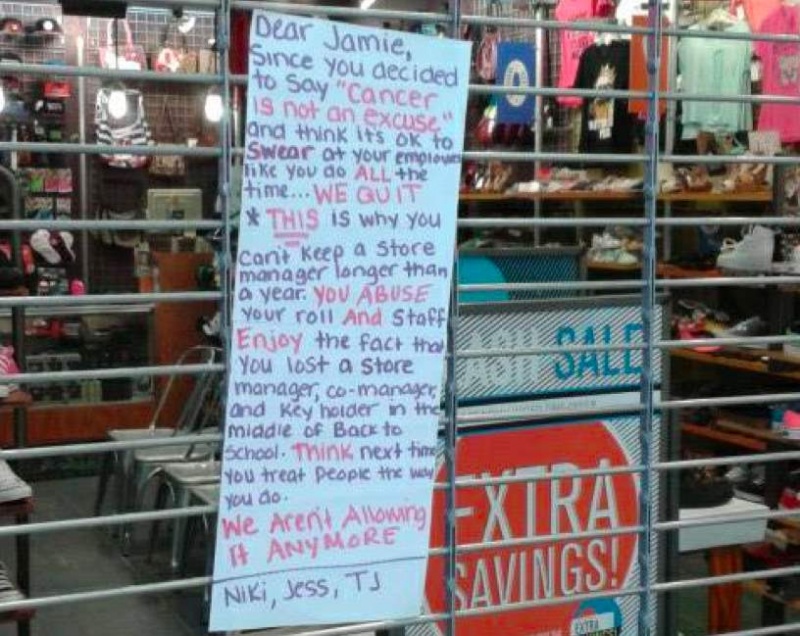 2.This Quiet Yet Painful Exit
Going by this picture, we can only tell it's unfortunate that management hasn't taken any action on that drunk employee who hit another employee. Coming to office in a drunk state is a serious violation of rules. Beating coworker is simply unacceptable!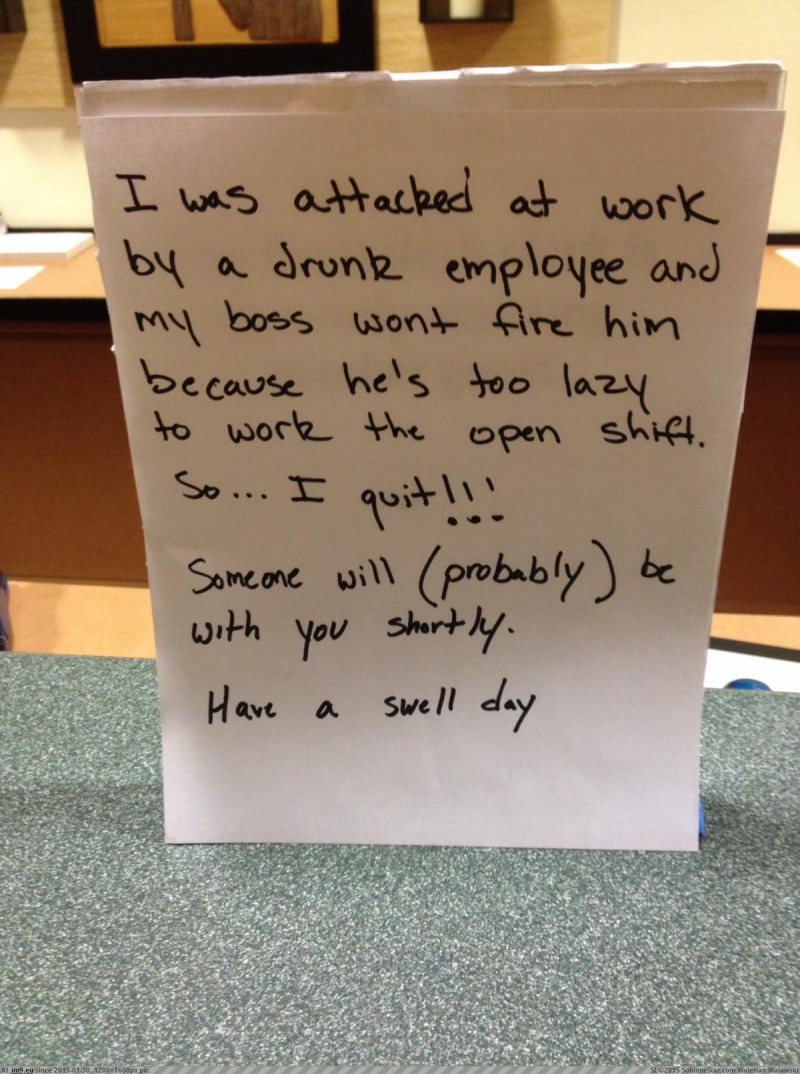 3.Quitting in Style
Now this is what we call quitting in style! This designer has sent his resignation in a truly unique way. He says he's open for a negotiation, as he's confident that the management can't afford to let him go at that particular time. We strongly believe there will not be any negotiations in this case!