15 Punctuation Fails That Went Horribly And Hilariously Wrong
Wednesday, Mar 31, 2021, 11:06 pm
Grammar in any language is there for a reason, and one simply can't ignore. Punctuation is an important part of grammar, without which many sentences make no sense at all. What if people just skip punctuation rules, and go on writing any old incoherent mess? Here are 15 punctuation fails that went hilariously wrong.

13.He or She is Advising Not to Wear Black
With punctuation: Don't wear black, people.
Without punctuation: Don't wear black people
Now this tells us the story, why black people can't be worn.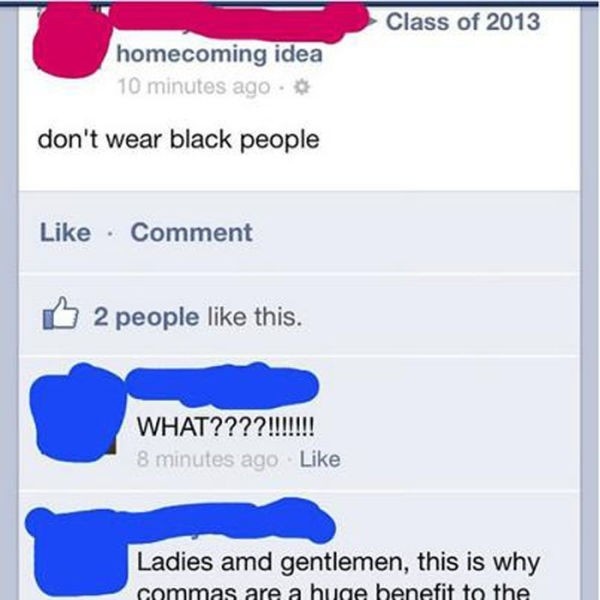 14.No Trespassers Will Be Prosecuted, I'm Jumping Right in
Violators can't be prosecuted. The board on behalf of the owner tells everyone that it is just fine to trespass into this property. No lawyer can help. No, lawyer can help. We will leave this mess to those who made this board.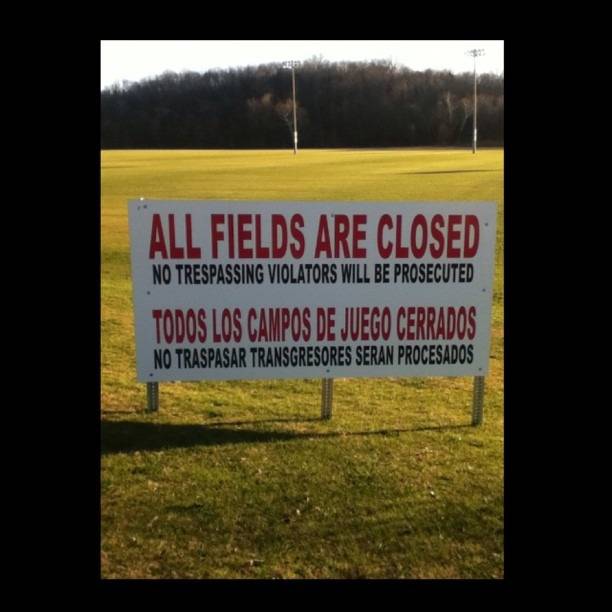 15.Is Anyone Interested in Cooking and Eating His Wife?
This is a cute and innocent fail will make everybody laugh. This person is inviting everybody to follow his wife's blog, particularly those who want to cook and eat her. This is one of those cases where a punctuation fail went a little too far overboard.