15 Times Employees Got Fired By Their Boss
Thursday, Jul 7, 2022, 9:35 pm
Most people on this planet hate their jobs, except for a few lucky souls. Never rant about your boss, job or workplace, even when you hate it, unless you want to get fired. Here are fifteen dumb employees who got fired by their bosses for ranting or not being productive at work.

13.Boss is Watching
The same old thing! Never post random stuff like this on Facebook, or you will get fired by your boss. At times, when your boss gets to see some random stuff in your Facebook during work hours, even the most sincere apologies won't work.

14.Never Plan Your Parties from the Office
Never openly plan your parties on Facebook, or else you will end up getting fired by your boss just like this guy. Roam around, sleep or do something else in the office, but never post stuff on Facebook.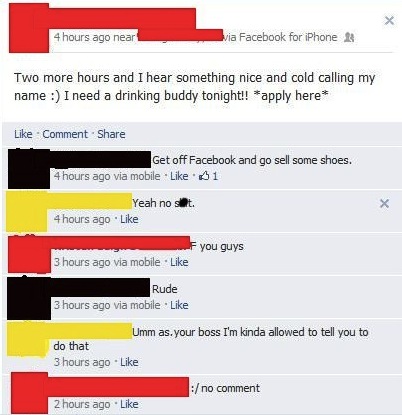 Source
15.Girl fired by Boss for being a greedy waitress
Watch this dumb waitress acting like a true moron, ranting about people not tipping her well. This loud-mouth immediately got fired by her boss. Forget about tips, how will she even get a salary now?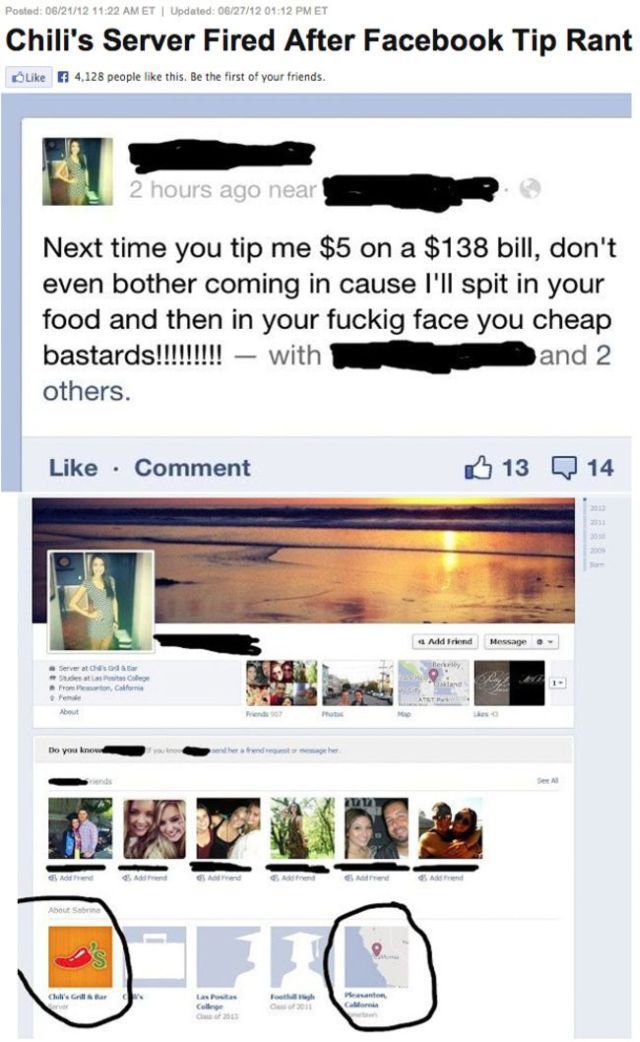 Source