12 Best Roast Me Posts On Reddit Ever
Friday, Jul 24, 2020, 12:46 pm
If you haven't checked Roast Me subreddit on Reddit yet, you are probably missing a lot of fun. "Roast Me" is a hilarious subreddit where people post their photos asking redditors to roast them with vicious comments. If you ever wonder what it feels like to be bullied, just take a selfie, post it there, and watch Reddit trolls leaving highly insulting yet hilarious feedback! Don't forget to hold a sign that reads /R/RoastMe as a token of consent. If you are someone who gets offended easily, "Roast Me" isn't a great place for you. However, if you love dark humor, check these 12 Reddit Roast Me posts that are way too hilarious!
4.That Was Rude
"My grandfather roasted your gf's family. In Hiroshima."
Going by the comment, it is evident that Redditor "mattcuz83" was referring to American nuclear attack on Japanese cities, Hiroshima and Nagasaki. Well, that was indeed a vile comment, but given the fact "/R/RoastMe" is full of such spiteful responses, it wasn't a surprise. On a scale of 1 to 10, this "roast" deserves anything over nine in terms of its offensiveness.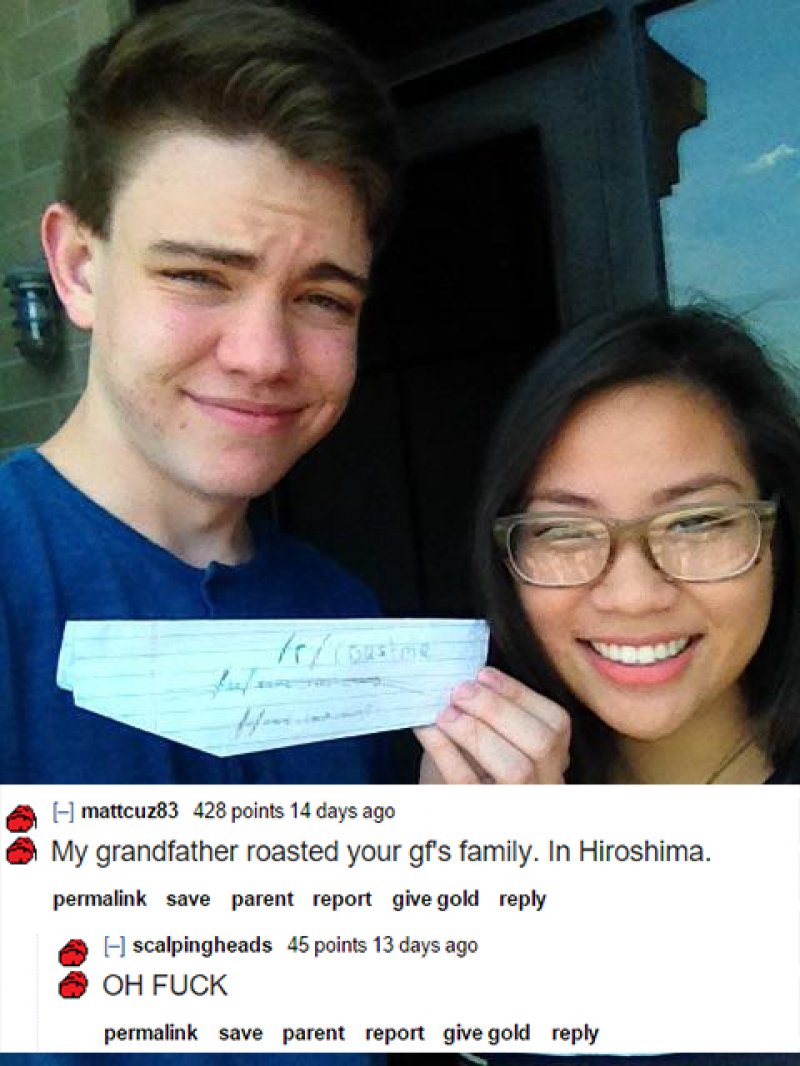 5.Do You Breastfeed Yourself?
"When you're hungry, do you breastfeed yourself?"
Isn't the comment hilarious? Well, if you ask redditors to roast you by posting a picture like this, don't expect them to talk anything other than man boobs! People are definitely going to talk about the flabby body. Hey, do you know the members of "/R/RoastMe" are notorious for trolling and insulting even the hottest people with amazing bodies? Making fun of fat people is a piece of cake for them! Anyway, we need to appreciate this man for his willingness to accept people's rudeness!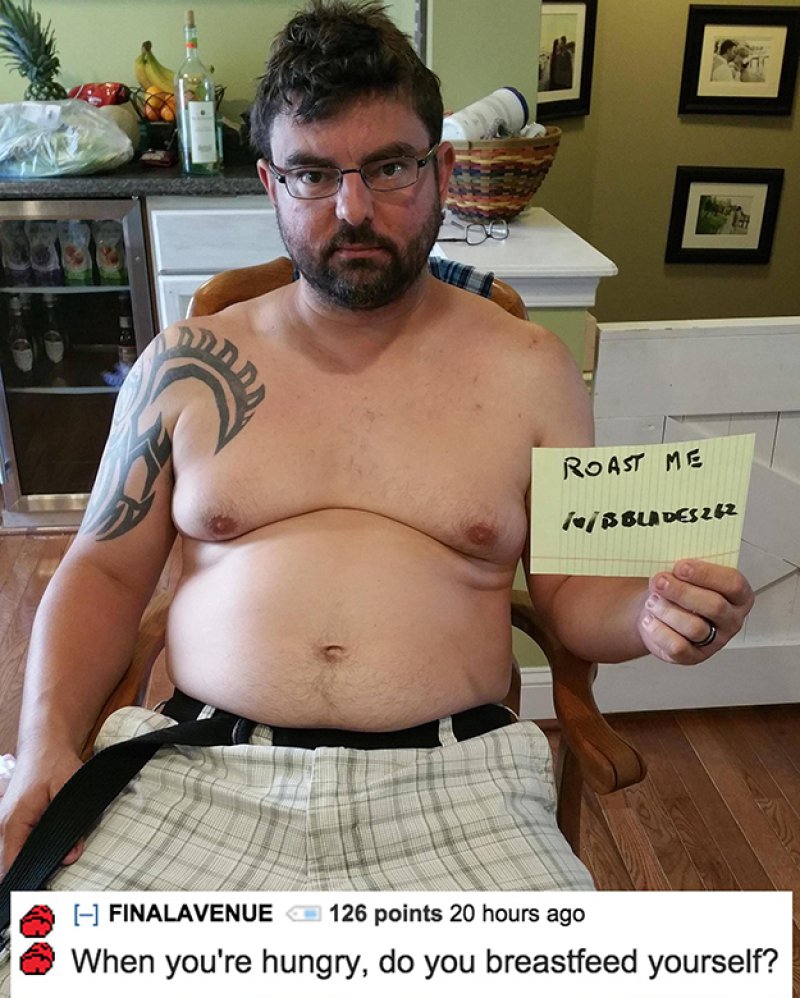 6.This Is Hilarious
Girl: "I draw for a living. Come at me scrublords."
Reddit: "Did you draw your face?"
Damn, that comment was spot on! We got to agree that girl looks a little weird, and no wonder redditor "ZippityZoppity" attacked her looks. By saying "Did you draw your face?" he made fun of girl's looks as well as her drawing skills all at once! Well, the girl would definitely remember the rude retort for a long time! The good thing about "/R/RoastMe" is that it lets people find their flaws and explore their real self! If you really want to know what society thinks about you, you just need to ask redditors to roast you!