12 Best "Said No Woman Ever" Memes Ever
Friday, Jul 1, 2022, 8:27 am
"Said No Woman Ever" is a notable internet meme that emphasizes the things women generally wouldn't do. The meme also highlights the female-specific stereotypes. It goes something like, "How about a quickie before going to work â€" said no women ever!" An exasperated man invented this meme a couple of years ago just to vent out his frustration on women for the things he wanted them to do, but they wouldn't! The topic is funny, but more than that, girls can take note of things they usually do that annoy men! Scroll down to Look at the 12 best "Said No Woman Ever" memes now.
#12 This Nice Guy Meme That Tell The Truth


Girls always fall in love with jerks. What do the jerks do? They cheat and leave. Result? girls cry for few days calling all men (including you and me) in the world pigs and start searching for another moron! "Hey, I know you from a very long time. You seem to be a nice guy! Perhaps, we should give it a shot," said no woman ever! God knows why women friendzone nice guys and complain about getting dumped by unfaithful and selfish idiots. Let's pray for all our deserving brothers who are struggling to get out of the friend zone!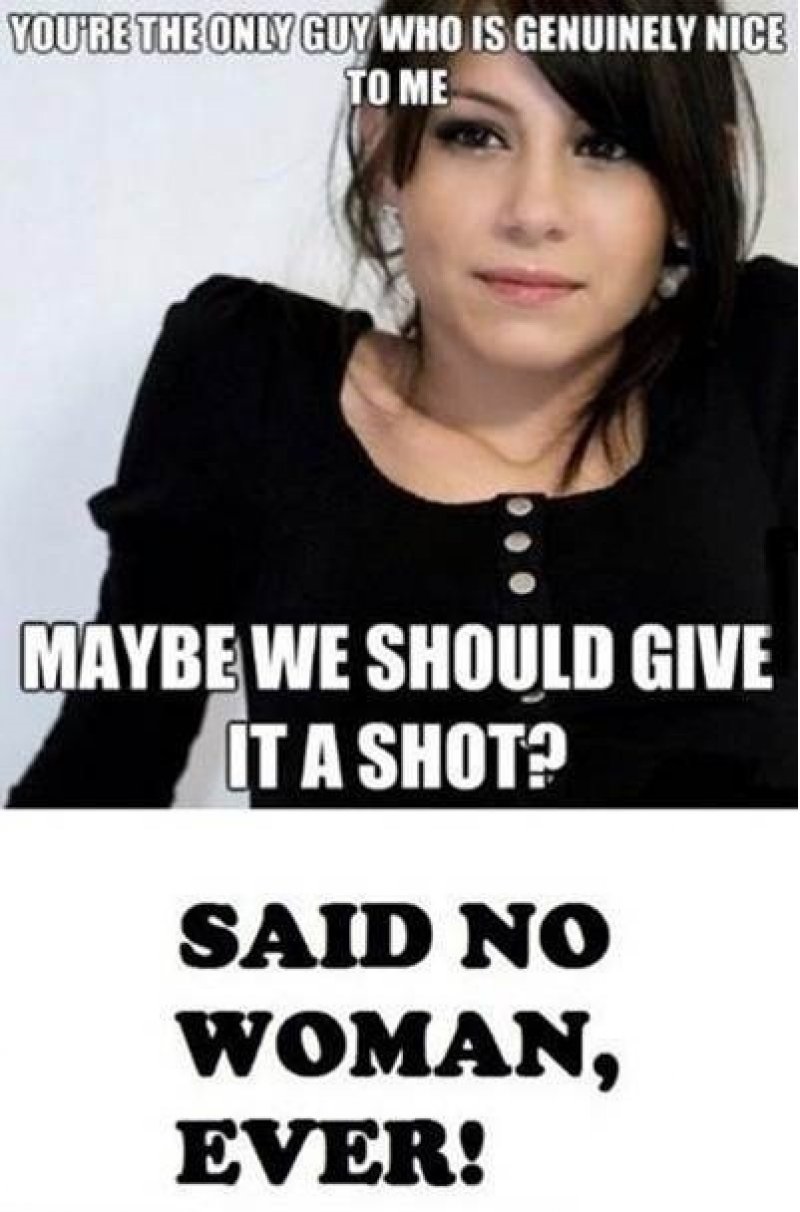 Report