15 Images That Show Striking Difference Between Single And Married Life
Friday, Aug 28, 2020, 4:15 pm
Marriage is like a trip to Jurassic Park. It looks like heaven and excites you at the beginning, but you only realize that it is a mess when giant dinosaurs start chasing you down! Some say marriage should be the ultimate destination of every relationship, and the others think tying the knot is one of the terrible things in life a person could ever do. Let people think what the heck they want to, and let us quickly look at the 15 pictures that show the striking difference between single and married life. Disclaimer: Don't blame us if your fiancé or fiancée decides to stay single after reading the topic!

1.Lion at Work, Pussy at Home
You are a king or queen of your own life, and you will live the way you want when you are single. You will have control of your life, and you can lose it whenever you want like you lose it for an one night stand! The story is different when you are married. Remember, you are owned by your partner in a marriage, and you can never act like you are single!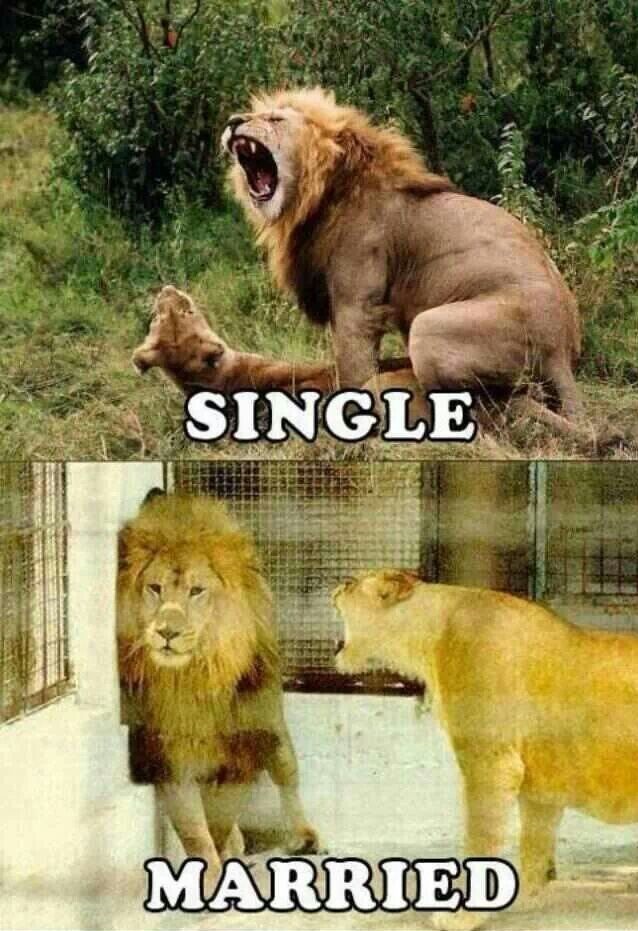 2.It Can Happen If You are Not a Responsible Person
The point here is most partners don't steal money, but they may keep combined earnings in their possession to spend better. This happens mostly when one of the partners is bad at planning or spending. This can only happen to you if you are dumb enough to let it happen!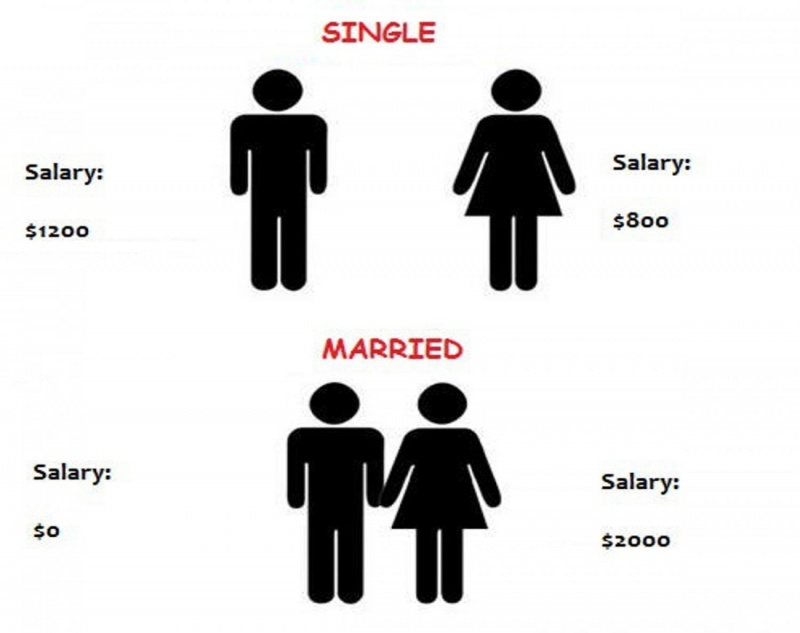 3.The Way You Dress Yourself Changes
You are not going to dress like how you dressed when you are single, at least for the sake of society. Most women, but not all, prefer staying away from funky clothes and dress themselves in formal or comfortable clothes. Men, on other hand, continue wearing their sweatpants even after marriage, like they always do.