15 Hilarious Differences Between Men And Women
Saturday, Jul 9, 2022, 6:59 am
We may live together and love each other, but don't you think men and women are never the same? As a biological genus on Earth, we are all one in the name of human beings, but male and female are two entirely different set of groups that exhibit strict physical, mental, cultural, and social disparities. Allow us to show you some funny differences between the two genders. The dissimilarities are so realistic that both the sexes, one that has balls on the chest and the other that have them between their legs, agree with what you are about to read now!

7.Dressing sense
Most men don't have a problem with wearing same clothes repeatedly. Women are little different. Most of them usually have a huge collection of dresses. They don't prefer wearing same clothes again and again.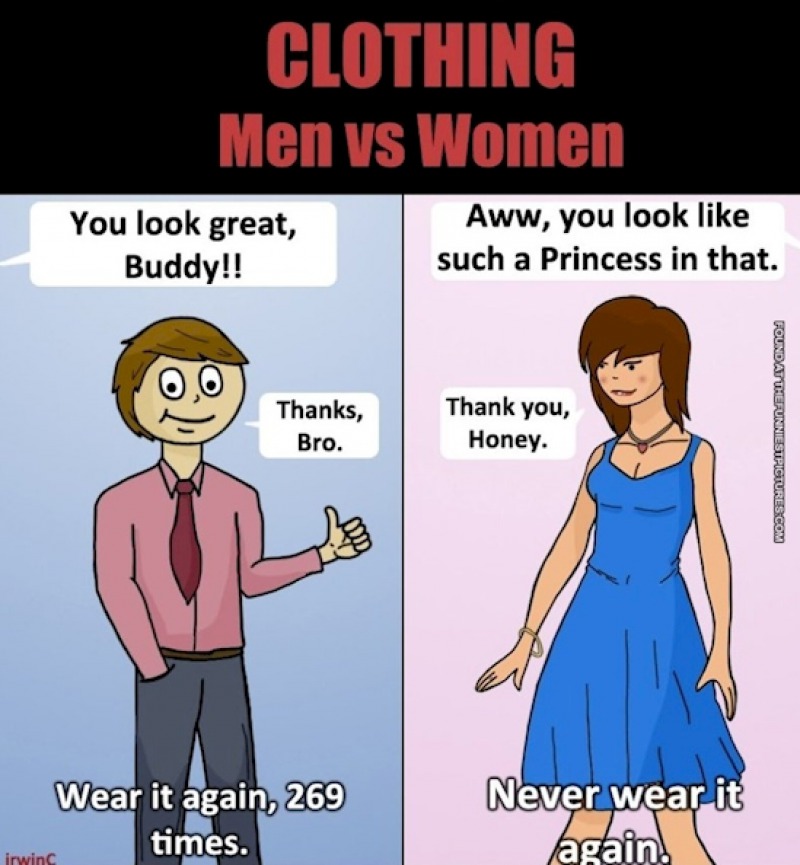 8.Guy vs. Girl: How to Turn them on
There are far too many network switches and gears to explore in a woman's body. Sometimes turning her on is not that difficult, but satisfying her can be challenging!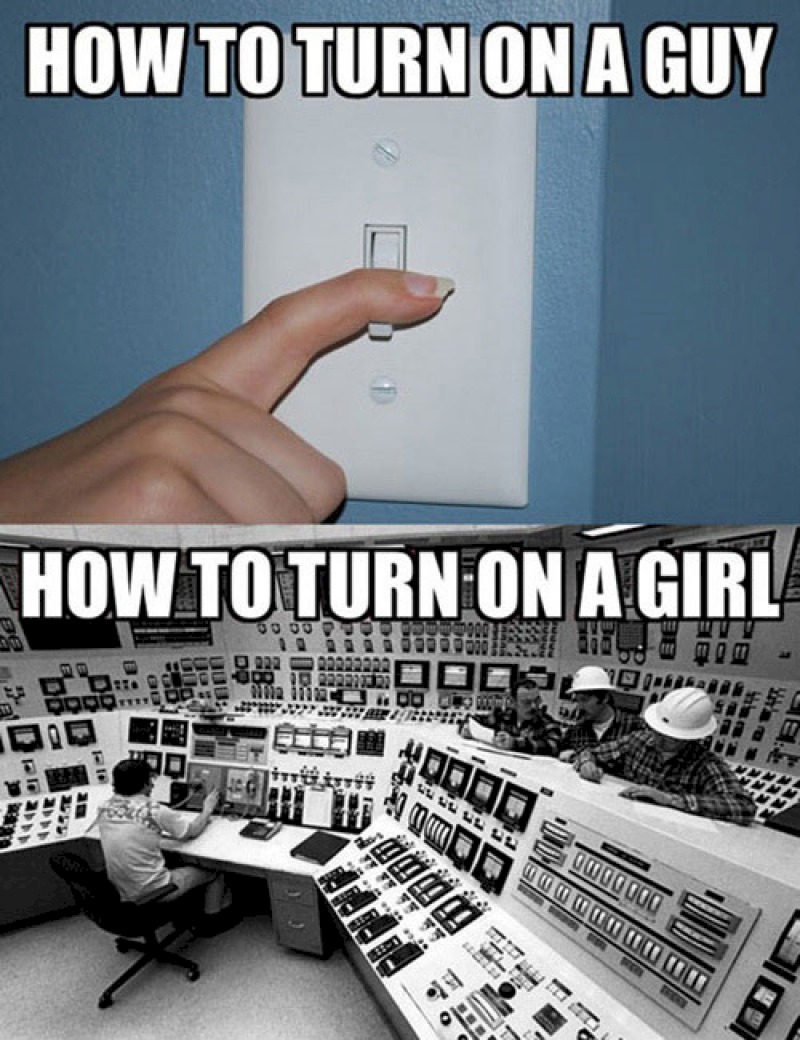 9.So True
Women always worry about the things that men forget. Men always worry about the things women remember.