15 Most Disturbing And Stupid Pregnancy Photos Ever
Wednesday, Aug 19, 2020, 12:27 pm
Pregnancy is the one of the most beautiful phase of life. You wait for the yet to be born baby, make all the necessary arrangements for his/her arrival, keep thinking about cool names for the baby, take beautiful pictures with your pregnant wife etc. But sometimes pregnancy photos can go terribly wrong due to various reasons, here are 15 disgusting (probably funny) pregnancy photos ever.
10.Pregnancy Glamour Shots
At one time being preggy meant covering up, today all women want their time to shine and get their stakes in the pregnancy glamour photo shoot. Some just seem to pull it off a little better than others although having the guy flexing his muscles in the background certainly does not help.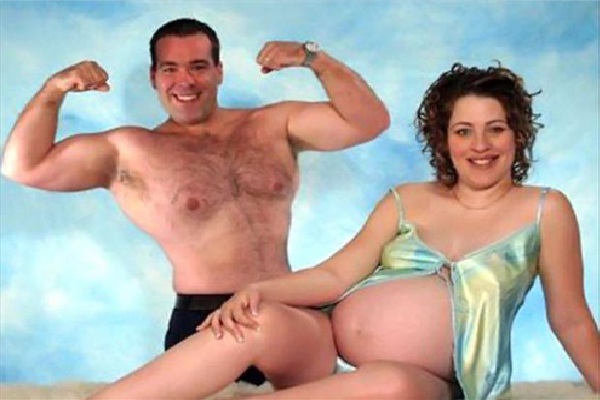 11.Belly writing
This family have decided to declare all and write it on their tummy's. The thing is they probably need to as the mother is the only exception here for the big belly round up because just how big is the belly on the little girl?
12.This Overly Excited Dad
Okay, The guy's face expression is amusing, and he looks very excited as well in this pregnancy photo but is he aware how this image can appear disturbing to others. If you look at this image for a while, It seems as if they have taken an "about to abort this baby" photo. We really hope it isn't the case.