15 Hilarious Texts From Exes That Will Make You Lol
Saturday, Jul 2, 2022, 3:56 pm
It is never an easy thing to end a love story completely. It is obvious people find it difficult to forget each other quickly after a breakup, either because of love or hate. Things will become awkward or serious when one person tries to antagonize their ex partner in one or another ways. Here are 15 texts from exes that are hilarious.

1.He Will Never Text Her Again
This girl has just given an insult of his life time, and we are sure he will never be the same after hearing his ex comparing his penis to a baby carrot. The girl knew how to make her ex shut up and mind his own business. Never mess with an ex if you have a tiny penis, or she will let the whole world know about it.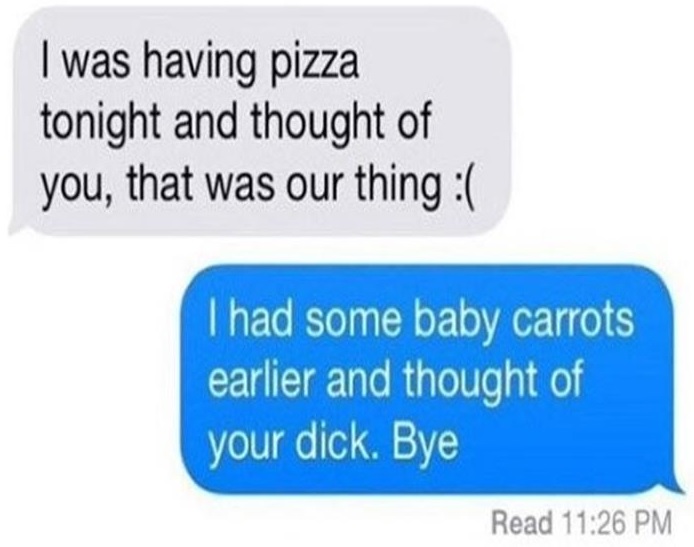 2.Sorry, You Were Late
It was all too late when realization struck this girl. No one knows what really happened to her in that one year where she couldn't realize what she had left behind. When she finally realized, the guy had moved on. The best part of this breakup story was that cool and impressive text from the guy claiming to be an auto response.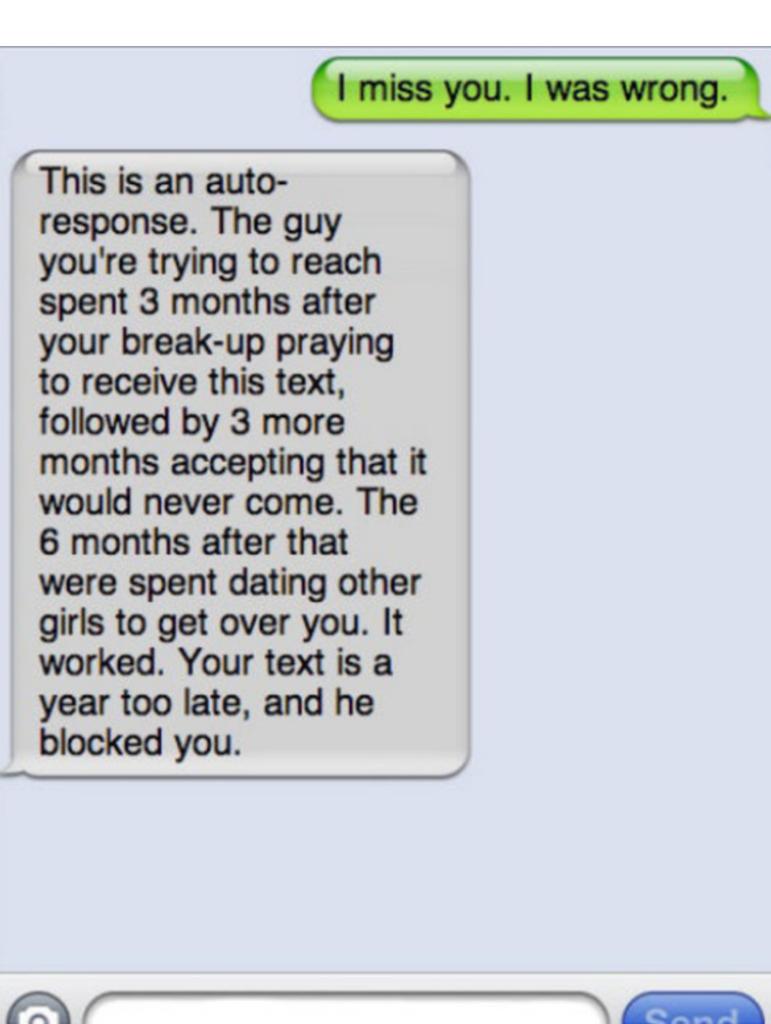 3.When Middle Finger Gets a Boner
This guy deserved truly deserved it. This is a fine example of how not to text your ex. This guy should have known how smart his ex is, as he had spent some time with her. When people send stupid texts like these, the smart thing will always be to hit them back in style, just as this lady virtually slapped her ex on face.