15 Dumb People Who Need To Reevaluate Their Life Decisions
Saturday, Jul 9, 2022, 4:33 pm
Some people are really weird! They live in their own world and don't really care what's happening around them. They always look confused. They do stupid things. We all have people like them in our families or friends circle. Oh god, they are totally clueless. Here are fifteen people who need to rethink their life decisions.

1.She Came Out Looking Terrible
If you can't read out that message, here it is for you.
"I did a makeover a friend of mine, she normally does not wear makeup, I think she came out looking good, also this is an advertisement for my quick makeover."
Thanks for the makeover; she now looks like some bloodsucking vampire.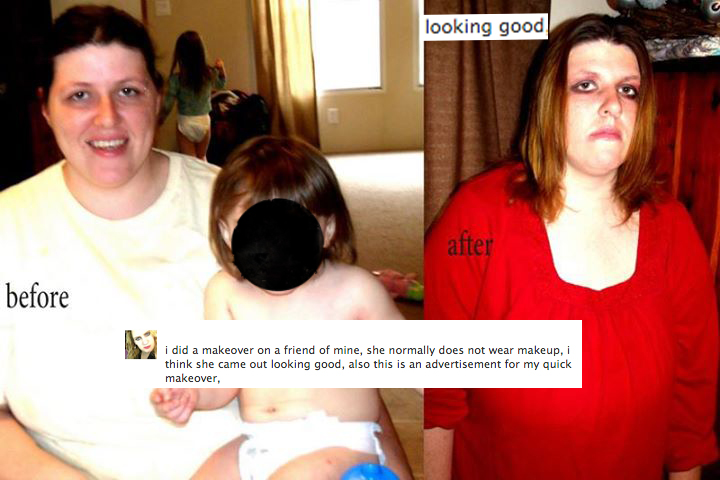 2.Not Sure What to Do With Your Life? Pee in Your Pants
At some points of our lives, we were so fed up with things that we thought our lives are completely useless, and don't know what to do with them. Incase if you feel the same thing again, here's a good advice from our fellow 'feels useless' folk. As you can see him in the picture, he peed in his pants because he doesn't know what else he could do to the things happening to him.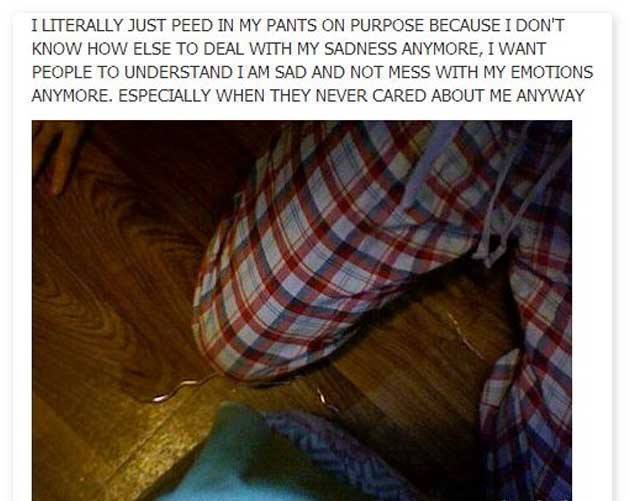 3.(Fake) Blood & Glory!
He felt so useless he came up with an idea to post something cool (only he thinks it's cool) on his Facebook. He took some selfies with handcuffs and fake blood on his face. He posted them on his Facebook saying he got into a fight with his brother. Cool story, bro!