12 Funniest Do Not Disturb Signs That Will Make You Lol
Friday, Jul 1, 2022, 12:09 pm
People who frequently travel or those who live in shared apartments are familiar with Do Not Disturb signs a little more than many of us. The main purpose of the signs is to prevent people from knocking the door or accidentally walking in. Hotel guests use the sign to inform the cleaning staff whether or not it's a good time to come in and clean. While most of the Do Not Disturb signs are ordinary pieces of cardboard, some do stand out from the rest with their distinctive appearance. Take a look at 12 funny Do Not Disturb signs that will grab your attention right away!

#11 This Naughty Do Not Disturb Sign


Even we are curious to know where this funny Do Not Disturb sign is seen hanging! We don't think the sign belongs to a hotel because it is gender-specific and referring to masturbation. Many witty hotel Do Not Disturb signs usually refer to a couple having sex. Nonetheless, the sign is hilarious, and definitely one of the best on the list. It's visually attractive too. Well, the sign may be really referring to someone playing with their kitty, and perhaps we might have got it all wrong?!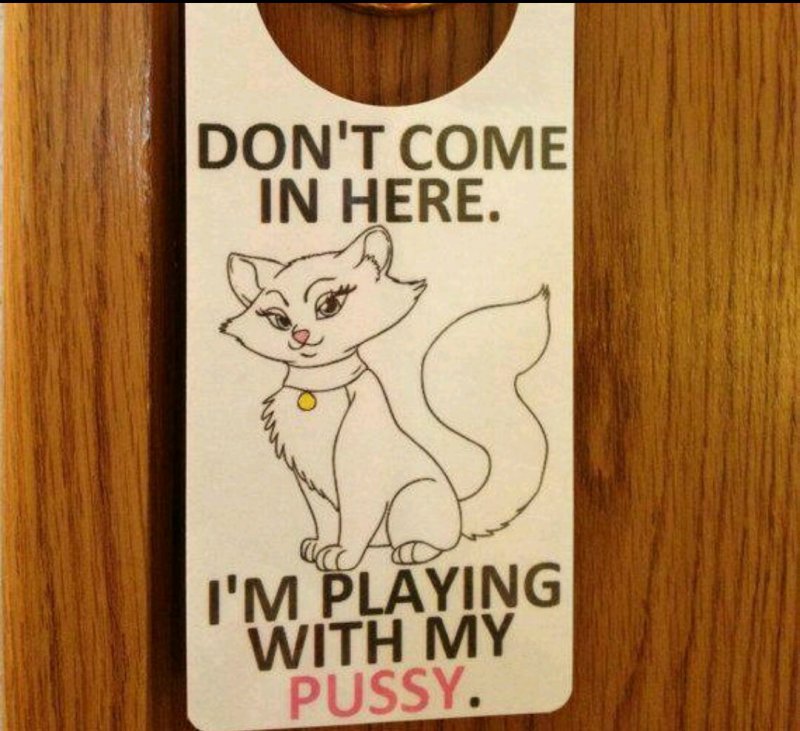 Report