15 Pranks So Evil That They Are Actually Genius
Tuesday, Aug 18, 2020, 4:56 pm
Some of us love playing pranks on people, though we absolutely hate being pranked. Pranks are only cool as long as they aren't dangerous! Some pranks can make you laugh, while others can give you a heart-attack. Some pranks are genuine, while other are just dumb. Here are fifteen images of evil pranks that are actually genius! You can try one of these on your friends if you want!

1.This Prank that Straightaway Gives Pain in a$$
This is what we call an evil prank! Imagine sitting on this toilet! We bet that would be the most painful thing ever. Luckily, one doesn't simply fall for this prank as those scary little nails are visible. And, never ever prank something like this on people with glasses or people who are drunk! We hope you don't try this prank at home.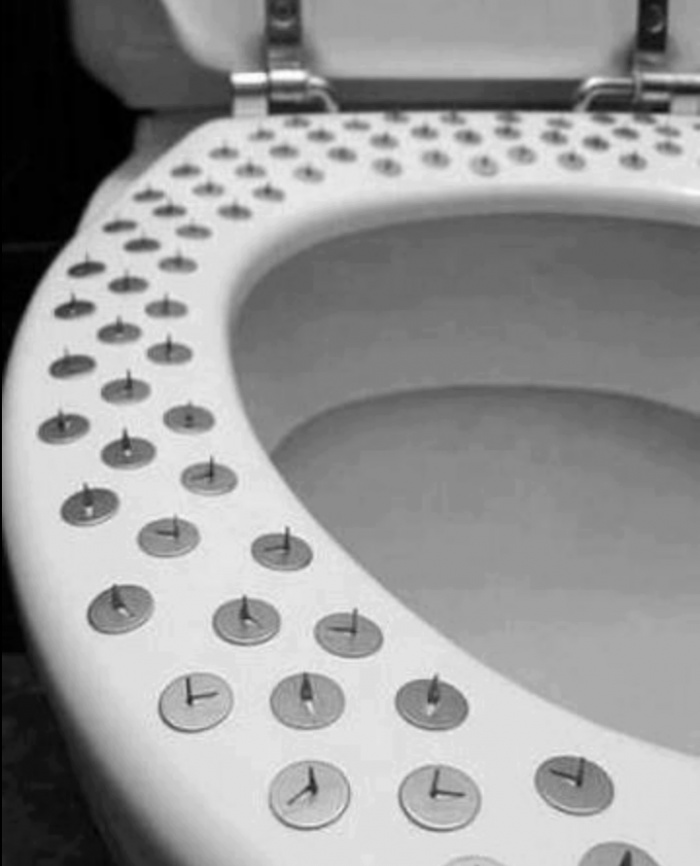 2.Trolling Ladies
This is another evil prank that can give nightmares to women for a long time. This is simplest of all pranks in terms of efforts you need to put, but will get terrific response once you execute it right! We strongly suggest you not to try pranks like these, unless you are very sure about the outcome. Some people can take things very seriously.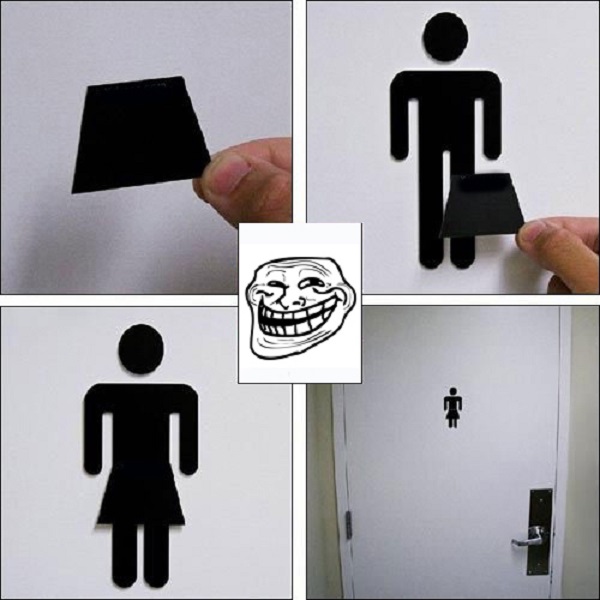 3.Scare Your Mom or Dad with This Prank
This is a simple and harmless prank. All you need is an expensive LED TV and internet to download wallpaper that resembles a broken LED screen. Apply the wallpaper on your LED TV and watch your family members freak out! You can try this trick at your friends' house too. It's worth a try.