15 Hilarious Comebacks To Unwanted Dick Pics
Friday, Jul 15, 2022, 7:07 am
Waking up to see d*ck pictures of random guys in your Tinder inbox or the other chat application is certainly a terrible way to start the day. Unfortunately, too many men think it's cool to send the pictures of their junk to their potential suitors or even unknown girls, but let's remind you guys that no woman craves to see your junk unless you are her sexual interest. We guess many of the ladies reading this topic may have been dealing with it, so what we are going to do now is show them 15 hilarious comebacks to unwanted d*ck pictures to help them fight the barbarism efficiently!

1.Ending A Man's Pride
Would he dare to send a dick pic to any girl again? No, not again! This is undoubtedly the best reaction ever to a random unsolicited picture.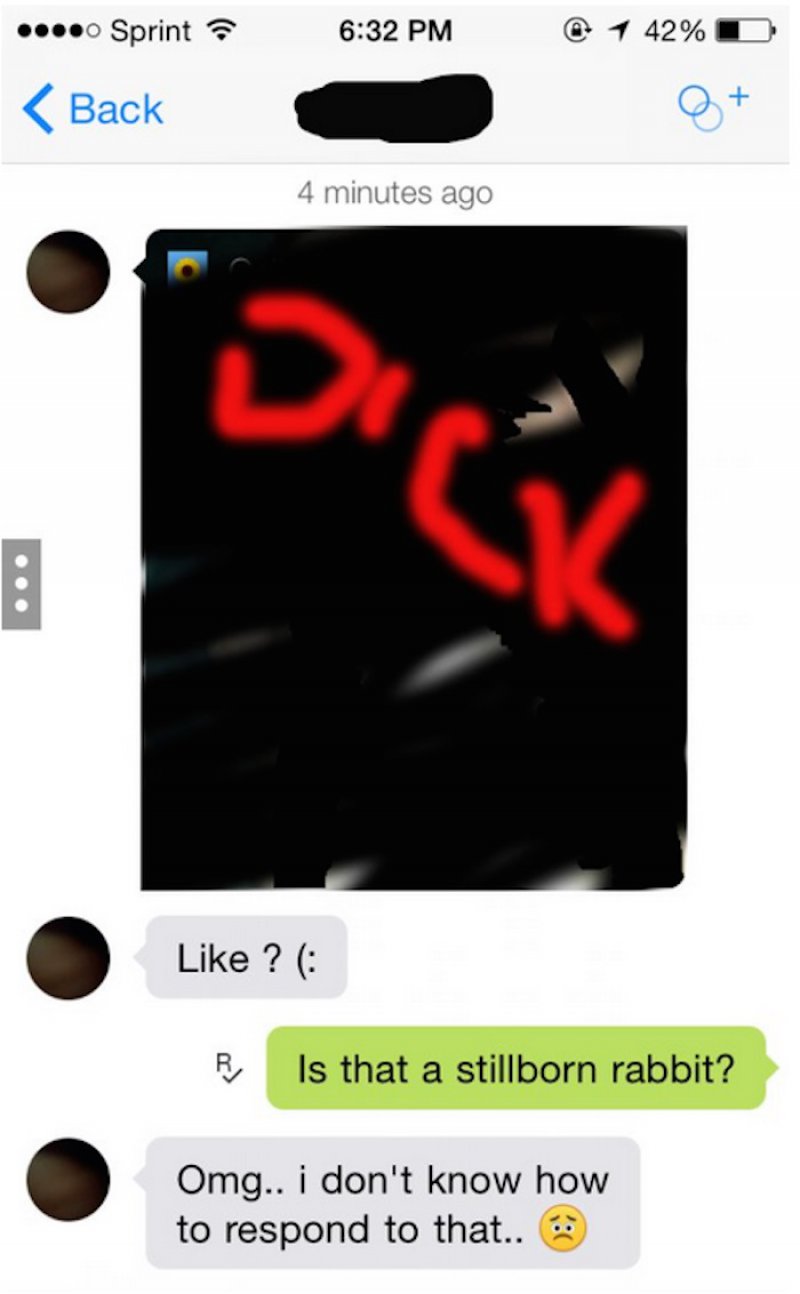 2.That Escalated Quickly!
Sending inappropriate pictures to random or unknown people is a bad thing. Some men will continue to do that as long as women/men ignore them. This was a pretty strong and hard comeback.

3.Lesson Learned
The second guy did a pretty good job! Now, the first man learned what it feels like to be on a receiver's end.