12 Funny Blowjob Memes Will Make You Lol
Thursday, Aug 27, 2020, 10:07 am
Human beings claim themselves to be the most intelligent, organized, and cleanest living beings on Earth, but many of them don't find the idea of keeping someone else's genitals in their mouth gross! Well, that is how things have been like for a long time, and the good thing is that at least sex keeps humans closer to nature. As the title of the topic suggests, what you are about to read now are a bunch of blowjob memes. These 12 hilarious blowjob memes neatly sum up how mad men are for a good head!

1.This Universal Sign!
"You know you are about to get some good head when she put her hair in a ponytail!"
Well, well, well, as a man, this is when you realize you are about to have the good time you are hoping for all the day! Take this ponytail thing as a sign. If your girl gives head with her hair still hanging loose, she probably does that out of compulsion. If she looks like this girl in the meme, boy, she is all set to blow your mind, or whatever she is supposed to blow!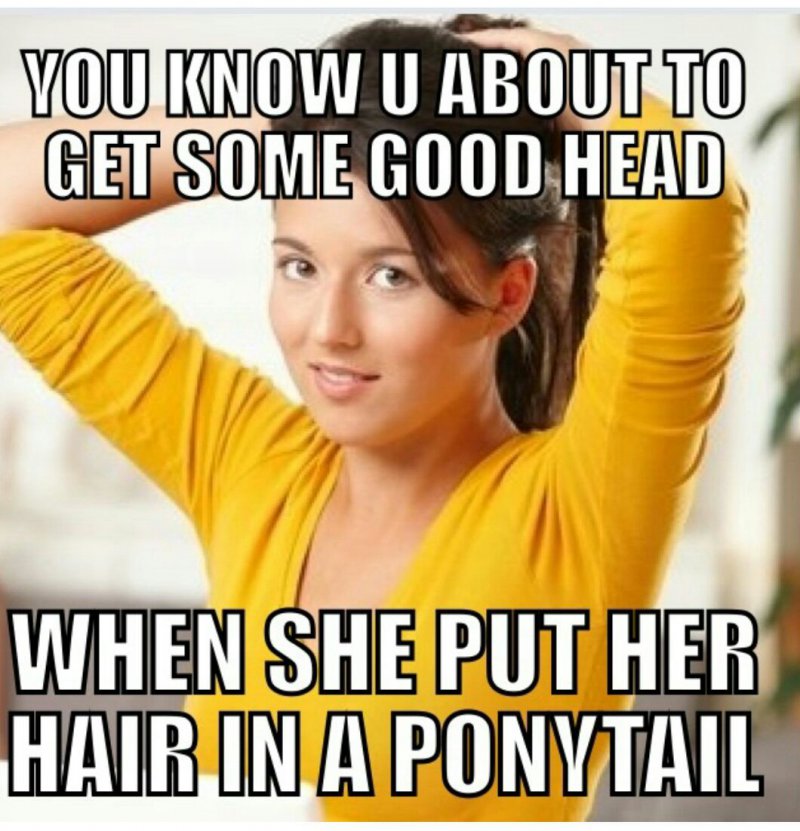 2.This Hilarious BJ Meme!
"Every yawn is a potential blowjob if you are fast enough!"
The meme sounds extremely funny, but, first of all, a girl is sure to hate it when her guy puts his junk in her mouth when she is least expecting it. Second, of all, it's very hard to turn a yawn into a potential blowjob! Just as this meme says, one has to be very, very quick to do that. There's always a hidden danger in doing so! What if the girl twitches and bites the willy?!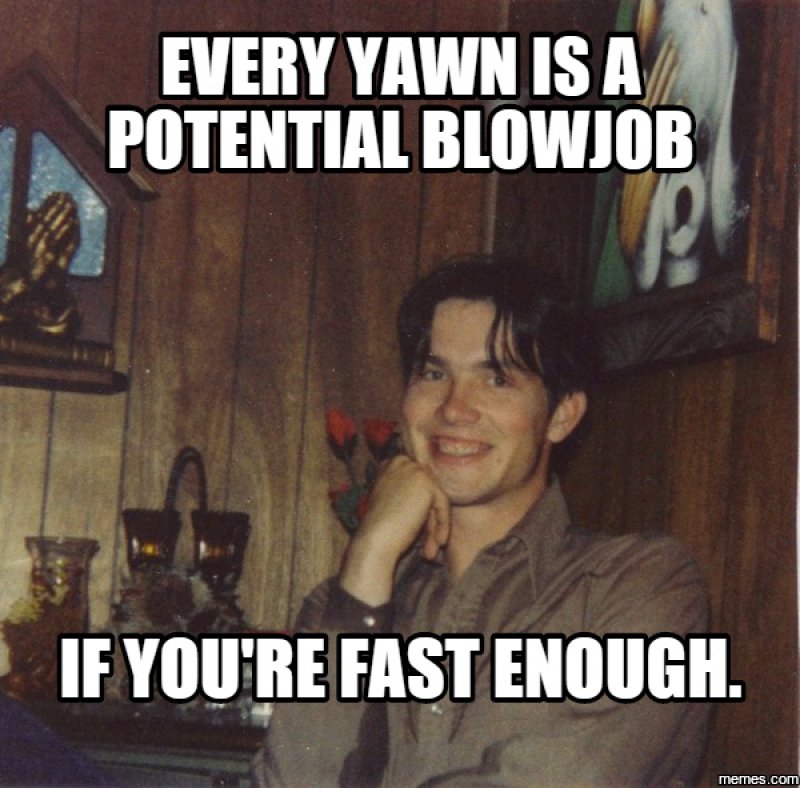 3.This Funny Adult Pun
"A blowjob makes your day; anal makes your hole weak!"
Most of us don't understand rocket science, but when it comes to adult jokes, puns, or memes, we get them instantly! Don't we?! Now, let's talk about the big thing. Does butt sex make the anal opening weak? Yes, IT DOES! The butthole is extremely tight because it's supposed to hold the poop inside until we think it's the time to take a dump! The anal opening is meant to be very tight, and
too much backdoor sex
(like every day of it) loosens it in the long run.