15 Most Disgusting Yet Hilarious Cake Fails Ever
Tuesday, Aug 25, 2020, 11:31 am
Cakes are the center of attraction for a birthday, wedding day or any other celebration events. Cakes need not necessarily look like a standard cake. Many skilled and creative bakers are out there in the town ready to deliver you a cake exactly the way you want it. Color, shape, size... Whatever your requirement is, they transform your cake idea into a reality.
Cartoon character themed cakes
, animals, birds, or even human-shaped cakes are popular. Creativity is good. However, it has its own downsides too. Check these fifteen most disgusting cakes that can possibly kill your likeness towards cakes permanently!
1.Halloween cake
"Um... honey?" "Yeah." "I really appreciate the cake and everything." "Yeah." "But you do know that it's Valentine's Day, right?" "Yeah." "Just checking." "Yeah." "Oh, and honey?" "Yeah." "Is it just me or does my coffee smell like chloroform?" "Yeah." "Just checking."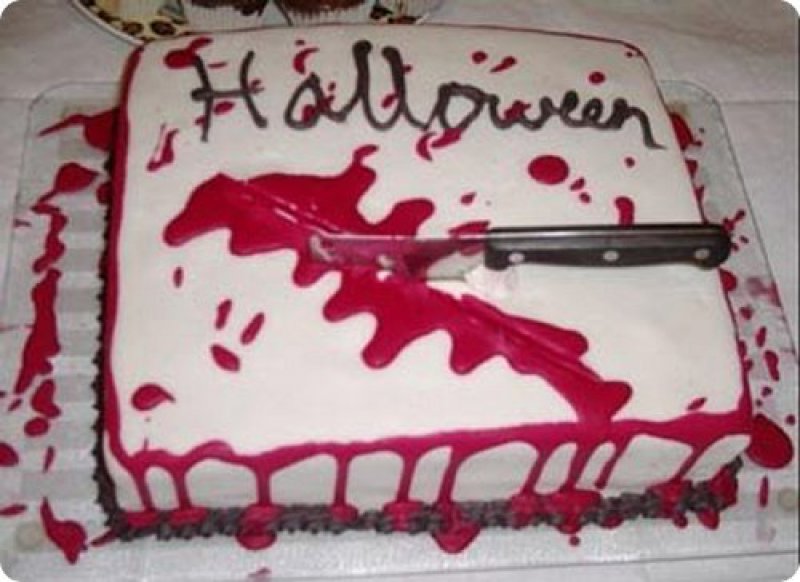 2.Crazy Eyeball
Can you guess what will be the best cake an optometrist's birthday? Yes, An eyeball! No, not a real eyeball, they see them a lot everyday but instead an actually eyeball cake like this one.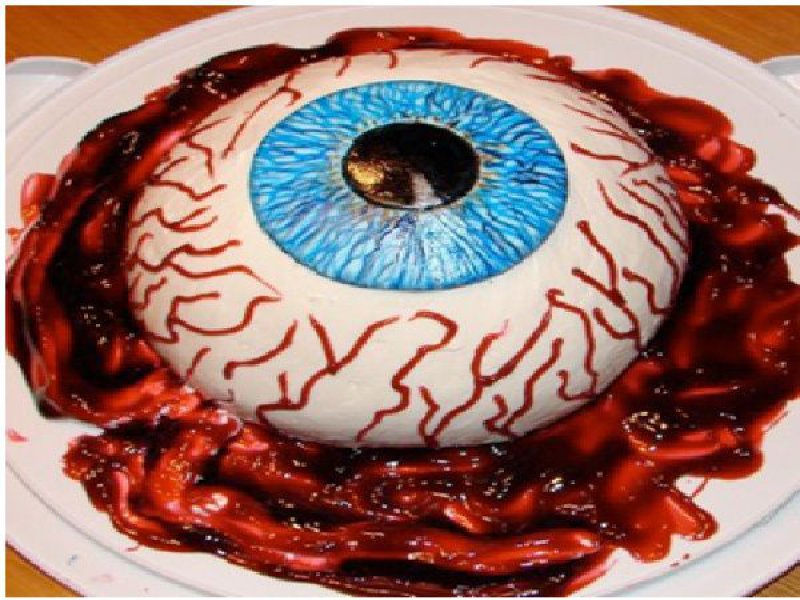 3.Mouse or a wolf?
"What's the matter, Grandma? You've hardly touched your birthday cake. Are you feeling okay?" "Yes, I know it's scary and weird, but little Tyler put a lot of effort into this cake and it would be a nice gesture of you to have a piece before we head off to the Gwar concert."