12 Hilarious Confused Black Guy Memes
Friday, Aug 14, 2020, 9:59 am
Confused Black Guy or Confused Nick Young memes convey those everyday moments of confusion in a funny manner. The meme uses a smiling photo of Lakers shooting guard, Nick Young, with a set of question marks on both sides of his face. These memes were originally a part of Black Twitter, but they gained popularity on all the leading meme websites after that. Even though these Confused Black Guy memes are not sidesplitting, they certainly make one chuckle a bit! Now, have a look at these 12 funny Confused Black Guy memes.

1.Can You Relate?
Me: You need some help?
Mom: No, I got it. I do everything else in this home anyway. Yall gonna miss me when I'm dead.
It doesn't matter if you are an American, African, Arab, or Australian; we bet you heard your mom saying this to you at least once. Jump on a time machine and relive those moments when your mom goes in a fit of rage, your dad unwinds himself in front of the TV pretending he hasn't heard a thing, and your evil sibling titters at your seemingly confused face!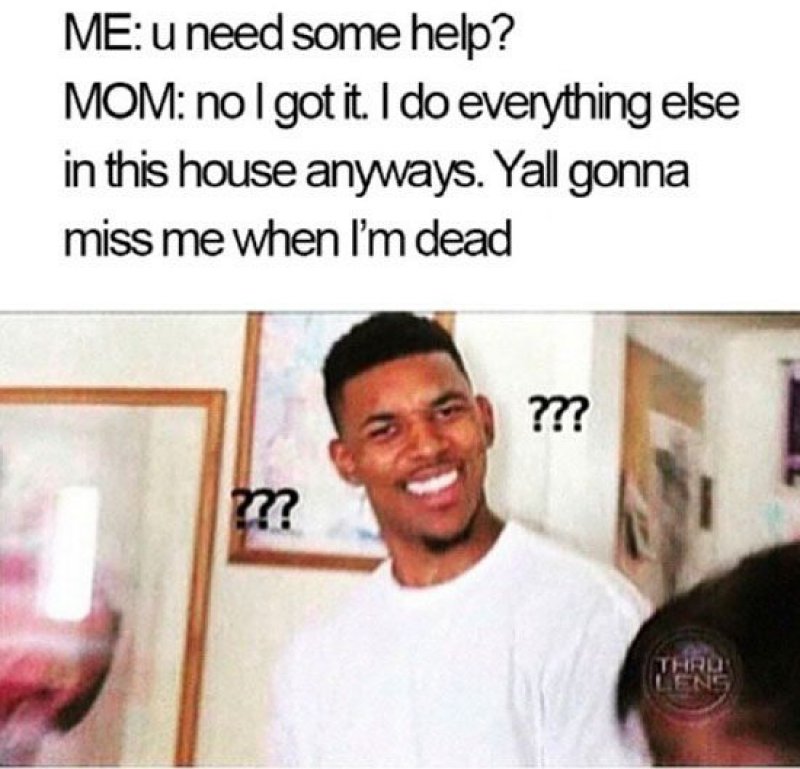 2.Guess Who's Broke!
"When a n*gga asks you for a dollar, and you say no, then he says you're broke!"
We all have that one friend who keeps asking us for money. The problem with such people is they show little or no interest to pay the money back. If a friend is rude to you just because you rejected his request to lend him money, they shouldn't be your friend at all in the first place! Help those who are in need, not those who want some weed!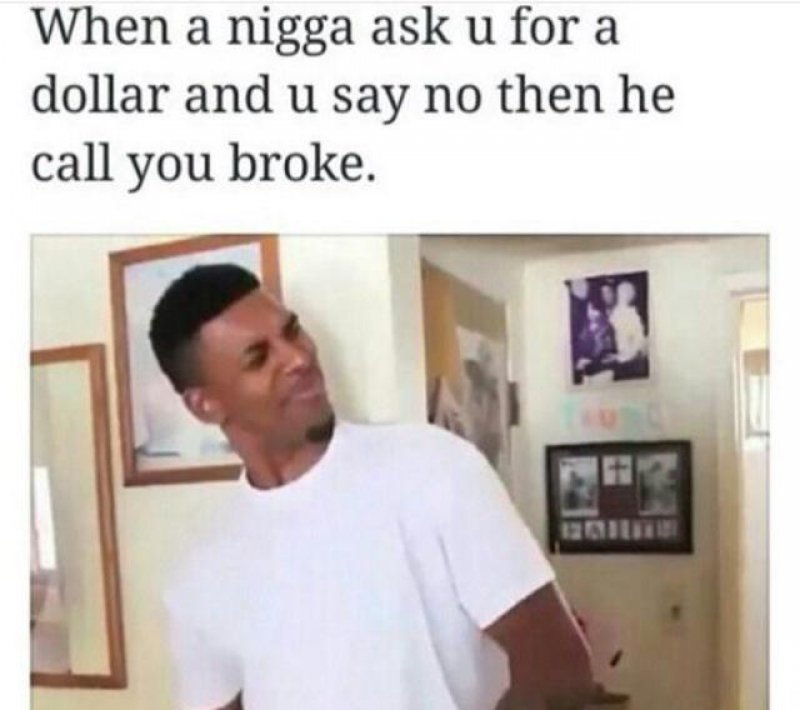 3.The Dreaded Friendzone!
"When she says, "I wish I had a guy like you," and you're a guy like you!"
She wants you to buy her drinks, cute dresses, gifts, and treat her like a princess. She wants you to offer her your shoulders when she's down. In simple words, she needs you to be there for her all the time like her boyfriend EXCEPT you don't receive the benefits of being a boyfriend in return! Friendzone is just like one of those open trade deals Donald Trump hates! It's a trap, guys!