12 Funny Dog Memes That Will Make You Lol
Friday, Jul 8, 2022, 1:31 pm
Dogs are our best friends. Those fascinating four-legged creatures have been sharing their love with us for thousands of years. Not only does a dog shares loads of love, but it also keeps its family members smiling and laughing with its innocent, humorous, and dumb behavior. If you have a dog at your home, you already know how it makes you laugh now and then. Now, let's explore the funnier side of canines. Though they aren't as popular as cats, dogs have their fair share of content on the internet in the form of videos and funny pictures. Have a look at 12 such funny dog memes.

4.This Dog That Has Trust Issues
This meme refers to dog neutering in a funny way. As you know, neutering is a surgical procedure in which a male dog's testicles are removed to minimize the risk of cancer or treat undesirable aggressive behavior. The facial expression of the dog in the picture is priceless! This dog has disenchantment written all over its face. Dogs do have trust issues, and after a neuter or spay surgery, the problems just double up. The surgery is good for them, though. It increases their life span and helps your canine live healthily.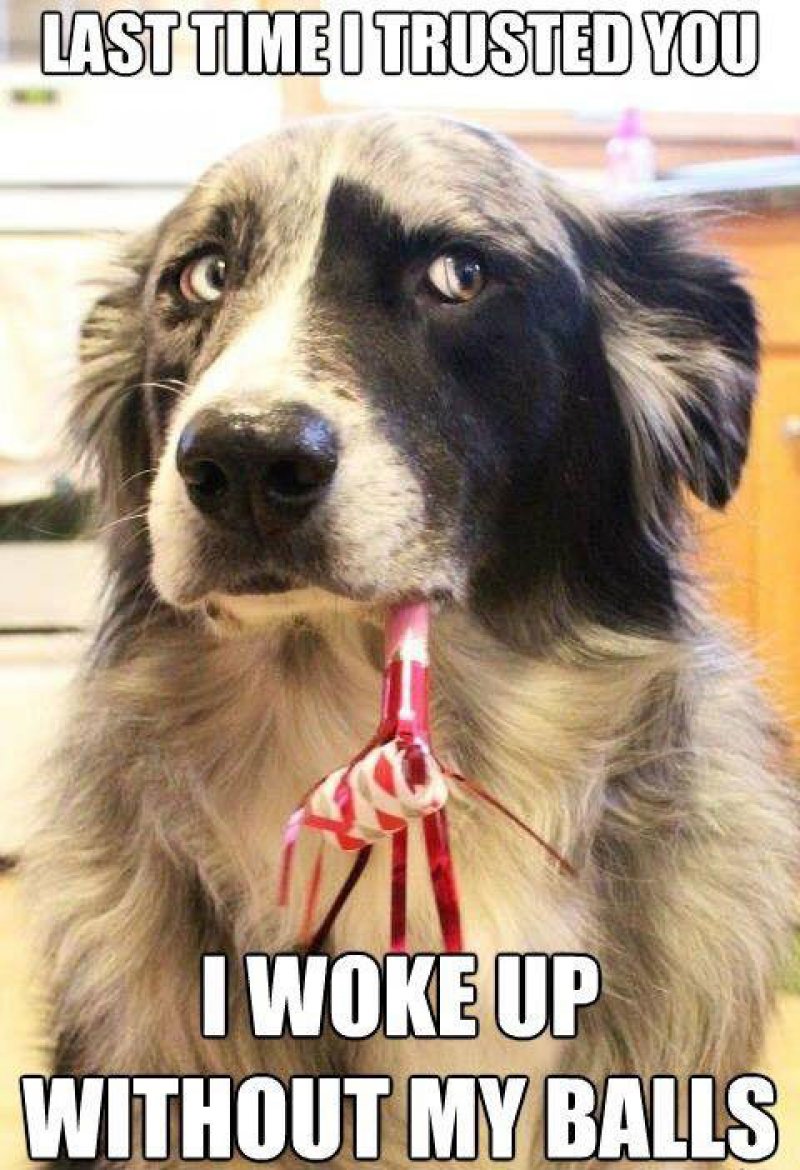 5.Badass Jerry
This meme is truly hilarious, and whoever created it deserves some appreciation. For us, this is one of the best dog memes of this topic. "Put that stupid tongue back in your mouth, Jerry," said the big dog. Jerry replied, "That's not what your mom said last night." Funny and badass Jerry just got what he deserved in the end! This is a witty conversation, isn't it? It's a terrible mom joke, though. If dogs could speak, we believe their conversation would be more or less like this! Pugs are little weird compared to other dog breeds. They are lethargic, look odd, and hard to housetrain.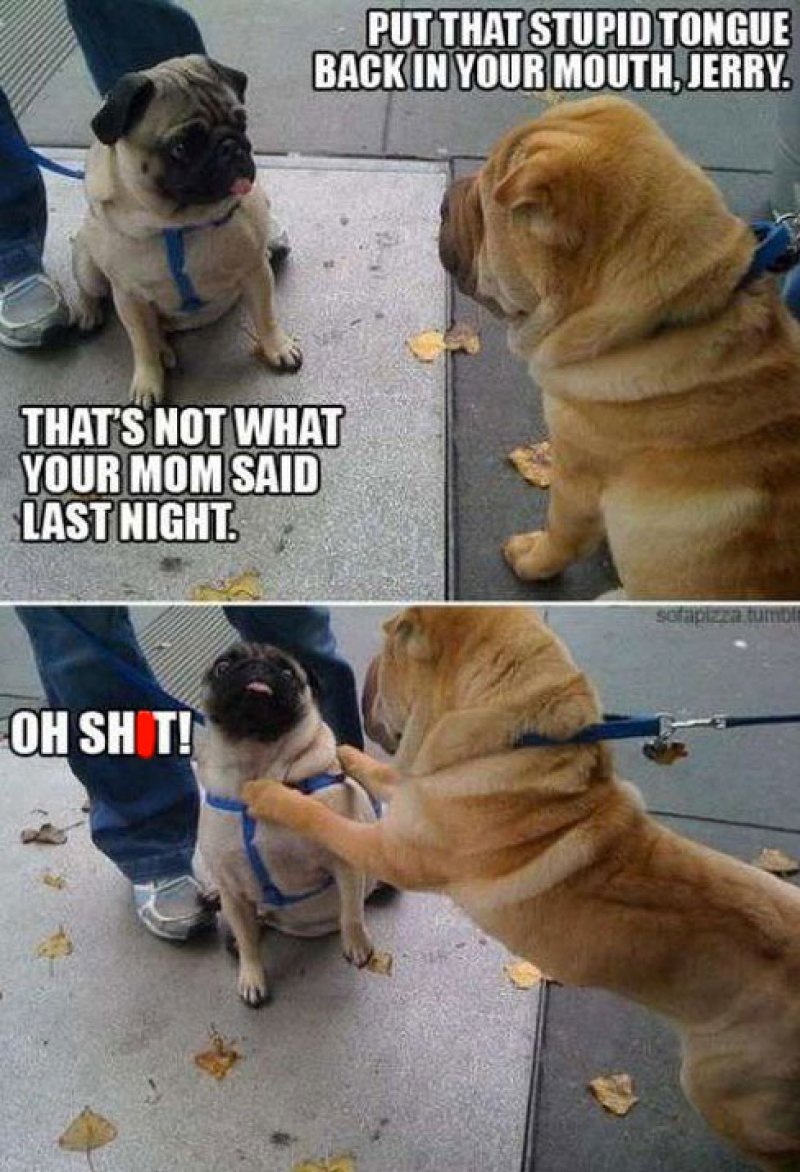 6.I Did The Math, We Can't Afford The Cat
Dogs and cats hate each other, and it has something to do with their genes. Unless grown in the same family, the chances are very less that a cat and dog can become best friends. This hilarious dog meme just highlights the natural animosity between dogs and cats. Canines easily feel jealous of rival pets in the home, particularly felines. Dogs want their owners to be attentive only to them, and they even hate the presence of another dog in the house until they get along well. This genius dog in the picture did the math and found out that the family couldn't afford a cat! Whoa, brilliant!