12 Funny Game Of Thrones Memes That Are On Point
Sunday, Jul 3, 2022, 11:09 am
"Game of Thrones" is one of the most watched TV series in the United States and around the world. Six seasons have passed, but the craze for the show hasn't come down. In fact, "GoT" has been expanding its fan base at a rapid pace ever since it was first aired on HBO in 2011. When it comes to memes, "GoT" has a fair share of them with the likes of "Brace Yourself," "One Doesn't Simply," etc. What we are discussing right now though is the memes about the show itself. Check 12 hilarious "GoT" memes that are sure to crack you up!

10.Westeros Diving Team!
This meme is perhaps the funniest one on this topic! It's something we shouldn't laugh at, but then again, the meme looks too humorous not to smirk. Apparently, it mocks the death of Tommen Baratheon. As you know, he jumps out of a window to kill himself. He has no other way, though. Tommen's wife was murdered, and his father and two siblings were dead. He found no one to comfort him, and all of this eventually led to his suicide.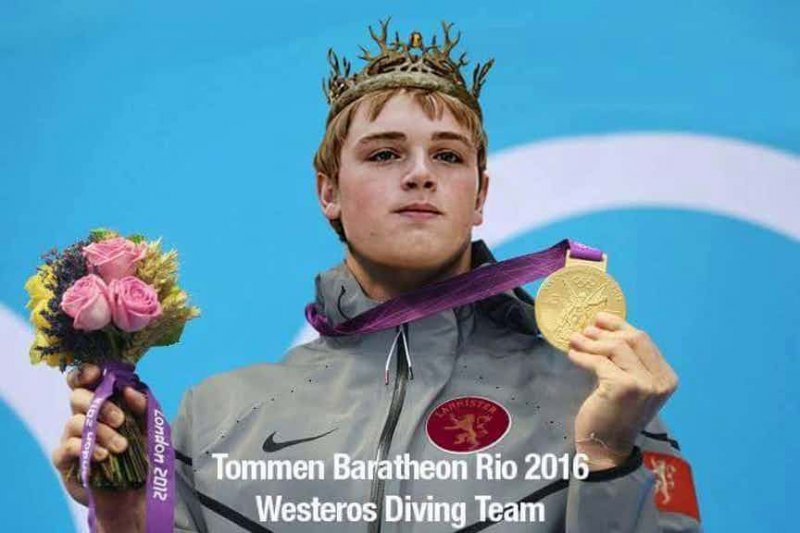 11.Wun Weg Wun Dar Wun!
Oh man, Wun Weg Wun Dar Wun seems to be in trouble! Should we call Nine Wun Wun?! Wun Wun does look like a hedgehog with all those arrows to his body, but he died for a good cause. Without him, Jon Snow wouldn't have killed evil Ramsey Bolton. Hey, do you know that the guy who portrayed Wun Wun also played other "GoT" roles like White Walker, The Mountain, and Dongo! His name is Ian Whyte, and he is indeed a large person in real life. At 7 feet 1 inch, he is one of the tallest "Game of Throne" cast members.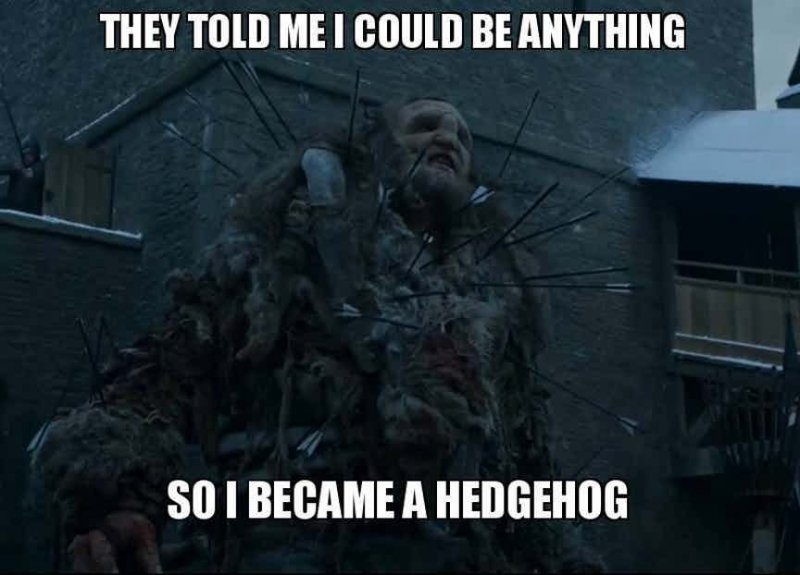 12.When You Find Perfect Avocado At Supermarket
Boy, this topic would have otherwise been incomplete if there was no mention of Daenerys Targaryen, The Mother of Dragons! She is inarguably one of the best "GoT" characters. Now, have a look at Daenerys Targaryen who is staring at a dragon egg! Don't you wish to have someone in your life who looks at you like how she is looking at that egg? And yes, we do check avocados for their quality in the exact same way! Don't we?