12 Funny NBA Memes That Will Make Your Day
Thursday, Aug 20, 2020, 10:46 am
Besides baseball, football, and soccer, basketball is one of the most famous games played in the United States. The controlling and governing body of basketball, National Basketball Association (NBA), is the third richest sports league in the world. NBA is a cash cow for all the parties involved, from players to team owners. It is a source of entertainment and a point of pride for passionate basketball fans who cheer for their favorite team. As the title suggests, this topic is exclusively for NBA fans - especially those who are searching for some hilarious NBA memes. Take a look at these 12 funny NBA and basketball memes that are sure to make you laugh!

1.Here Comes An Anthony Davis Meme!
Whoa, what a way to kick-start this topic! When you are famous and have a unibrow, don't expect the world to be kind to you! Even if you won an Oscar Award or a Nobel Prize, people would still talk about your weird eyebrows more than your actual achievement! The 24-year-old lad in the meme, Anthony Davis, is an extraordinary player. He is the New Orleans Pelicans team's power forward. He is talented, but he is just stuck with a bad team. This guy was a member of the USA basketball team that won a gold medal at the 2012 Summer Olympics.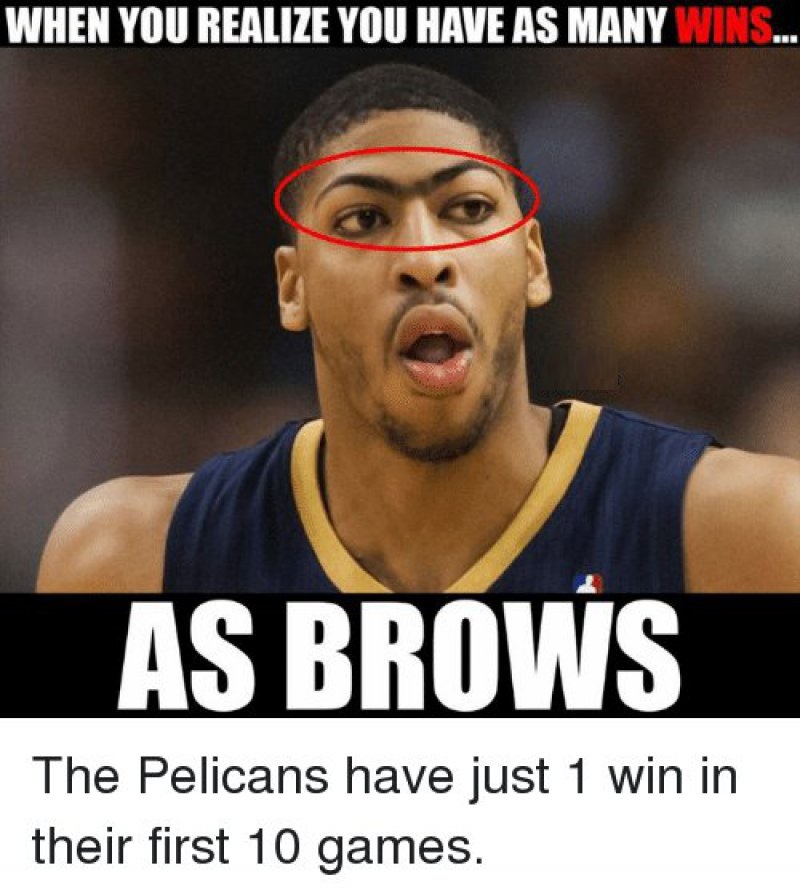 2.When Kobe Bryant Ended His Career With An Assist!
Kobe ended the final game of his iconic 20-season-long career, against Utah Jazz, with a deep outlet pass to Jordan Clarkson, who then sealed the game for Lakers with an easy dunk. The Black Mamba is inarguably one of the worst ball hogs in the history of NBA. Beginning from 1996 until his final season in 2016, Kobe's average AST is 4.7. The number is clearly on the lower side because he had 1346 games under his belt. At an average of 5.11 assists per game, Michael Jordan is a lot better than Kobe when it comes to passing the ball to teammates.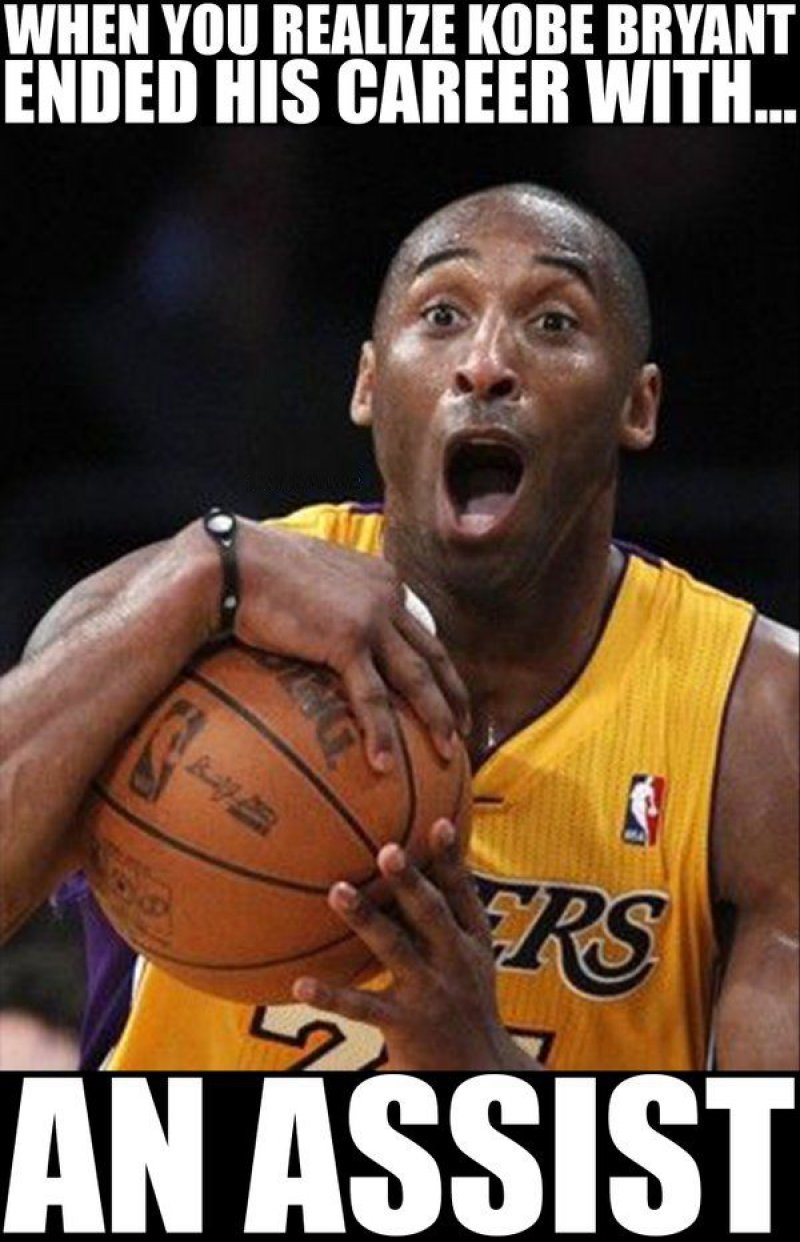 3.I Only Miss You When I'm Breathing!
Shaquille O'Neal is one of the worst free throw shooters in the history of basketball! We don't call him the worst because there are NBA stars who are poorer than Shaq concerning free throws. Shaquille's free throw percentage is 52.7%. He only managed to score 5935 times out of 11,252 attempts. With a free throw percentage of 51.1%, NBA Hall of Famer, Wilt Chamberlain, is the second worst free throw shooter. At 41.4%, Bell Wallace is the king of free throw fails!