12 Funny NBA Memes That Will Make Your Day
Thursday, Aug 20, 2020, 10:46 am
Besides baseball, football, and soccer, basketball is one of the most famous games played in the United States. The controlling and governing body of basketball, National Basketball Association (NBA), is the third richest sports league in the world. NBA is a cash cow for all the parties involved, from players to team owners. It is a source of entertainment and a point of pride for passionate basketball fans who cheer for their favorite team. As the title suggests, this topic is exclusively for NBA fans - especially those who are searching for some hilarious NBA memes. Take a look at these 12 funny NBA and basketball memes that are sure to make you laugh!

4.The Photographer Said They Had To Handcuff Kobe For This Picture!
As mentioned earlier, Kobe is someone who always wants to have the ball in his hands even if he is not on the court, playing. It appears Kobe posed for a photo along with D'Angelo Russell as a part of team photo shoot. He is always seen with a ball in hand even in those group photos! We wonder what the Black Mamba might have been telling to himself while posing for this picture. Being a ball hog highlights a player's confidence and enthusiasm, but the same behavior makes them a bad team player. Most people who hate Kobe dislike him because of his selfish behavior on the court.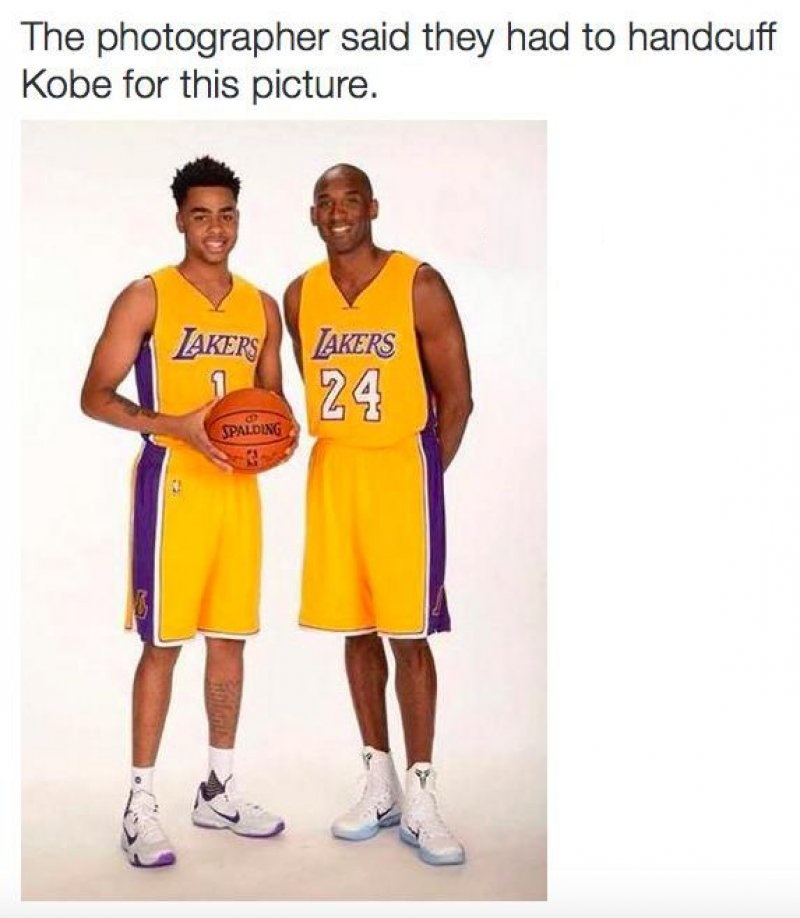 5.That Would Be A Great Thing, Isn't It?
Flopping sucks, man. It is like the basketball version of diving. Unlike soccer, cheating has no place in basketball. An average NBA fan finds it disheartening whenever they see a player pretend they are hurt or falling down on the court unnecessarily. It's something prevalent in soccer, and football fans around the world are kind of got used to it. As this meme says, Lebron James is one of the worst floppers in the history of NBA. When it comes to teams, Nets and Clippers flop the most.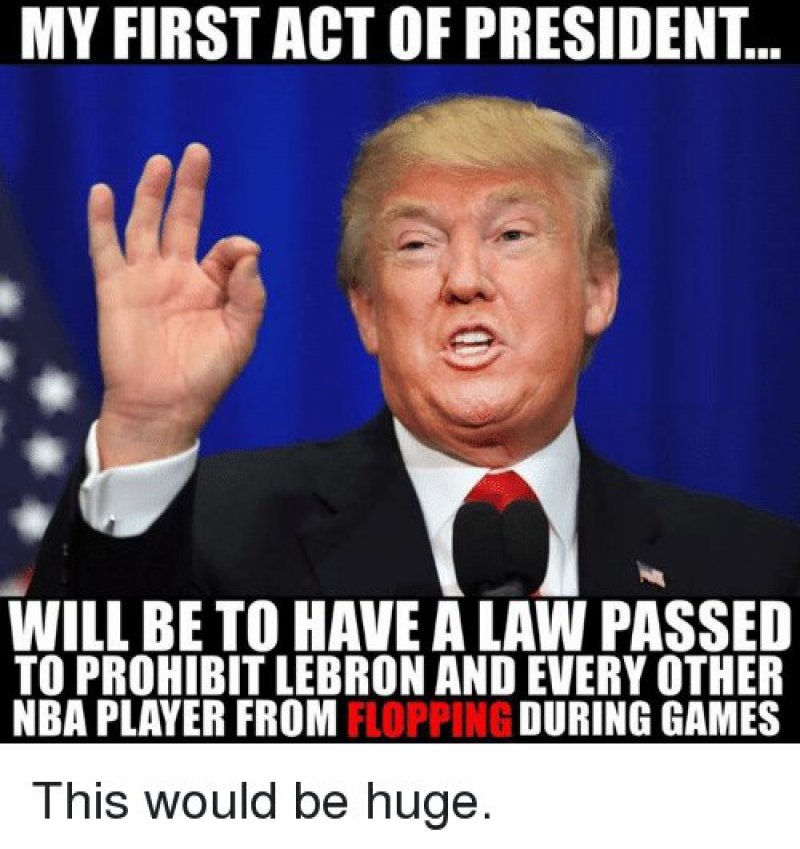 6.Can't Choke In Finals If You Never Go!
It has been 44 years since New York Knicks won an NBA Championship. The last time they entered the Finals was in 1999, and as you may remember, they lost it to San Antonio Spurs. Knicks appeared eight times in Finals and lost six of them. They lost three consecutive Finals in 1951, 1952, and 1953! Knicks won NBA Championship twice, once in 1970 and the other time in 1973. As they have stopped appearing in Finals long ago, they no longer need to worry about choking in the finals!