12 Funny This Could Be Us Memes
Sunday, Mar 28, 2021, 12:41 pm
The history of "This Could Be Us" memes date back to 2013, but many of them perfectly make sense and are hilarious even if you read them in 2017. "This Could Be Us" memes were originally Twitter hashtag tweets, and people used to share photos of weird-looking couples with the tagline, "This could be us, but you playin." In the subsequent months, the social trend took the form of an internet meme. "This Could Be Us" memes point out things a person can't do, in a hilarious manner. Read 12 "This Could Be Us" memes to see how funny they are!

4.This Could Be Us, But I'm Glad It Isn't!
This meme funnily portrays an average young boyfriend's mindset! Learning the fact that your girlfriend is pregnant is one of the most terrible things you can hear as a young man, especially when you are not expecting that to hear from your girlfriend. Let's get married, have kids, and raise a family - says no boyfriend ever! Hey, there exists some good guys who want to get married and have kids, but the problem is, they don't find the girls that are worth keeping!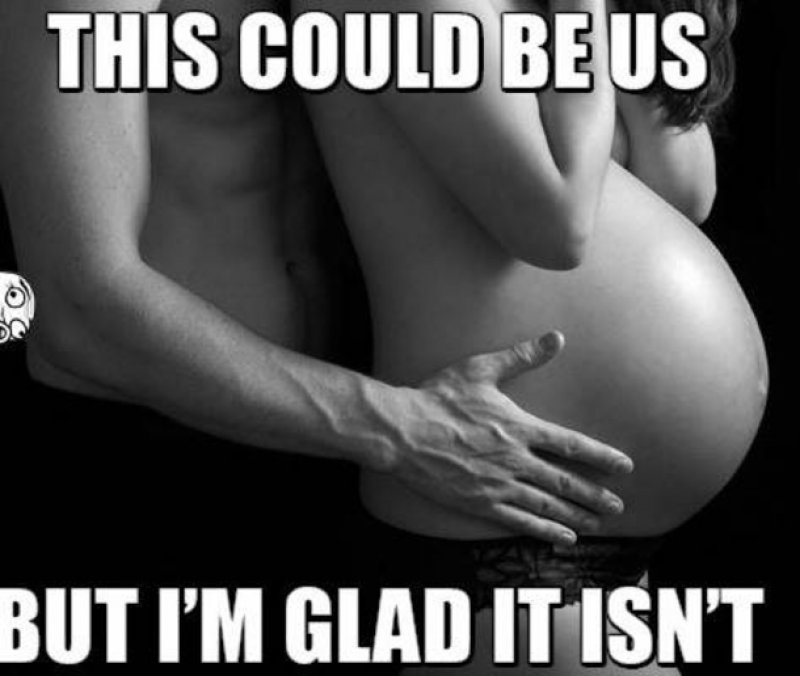 5.This Could Be Us
"This could be us, but we eat Chipotle, pizza, French fries, and brownies."
Hey, are we all related to this meme? Whenever we see those fitness freaks with great bodies, we feel like we should hit the gym and start working out, but we can't because we are poorly hooked up with our daily routine of work, sleep, and the internet! As you all know, to be able to have bodies like the pair in this picture, we need to sacrifice many, many things, including fries, desserts, and our beloved pizza!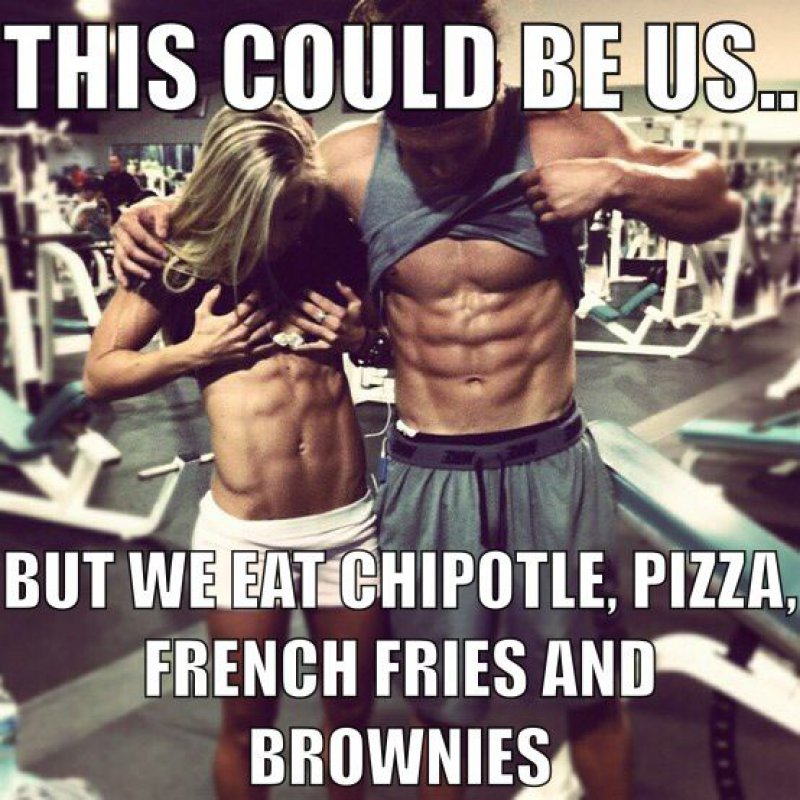 6.But You Keep Pullin Out
When bae wants a family, but you are not yet ready to jump into the world of responsibilities! This is an excellent meme, though. That Bill Cosby show poster reminds us the good old TV days, isn't it? "The Cosby Show" is indeed an iconic 80s/90s comedy TV series, and Bill Cosby's role as Heathcliff Huxtable is memorable. As you may know, recently, dozens of women have accused Bill Cosby of rape, and he's in the middle of a legal mess right now!