Guy Whose Sunglasses Got Stolen After A One Nightstand Texts The Girl For A Year.
Monday, Aug 17, 2020, 6:20 pm
This is a super interesting story. We bet you never saw or hear about something like this before. This is the story of a guy in pictures, who texted a girl continuously for one year to get his stolen sunglasses back. Last year, he had a one night stand with a lady, whom he thinks has stolen his sunglasses. He texted her for over a year, asking her to return his sunglasses.

1.This is How it All Begin
There's a guy named Alex who made this his story public in imgur.com. Last year, Alex had a date with a girl named Anna. He asked her to hold his expensive sunglasses in her bag. She went outside telling him she would make a phone call. She never returned back. She left the place with Alex's expensive sunglasses.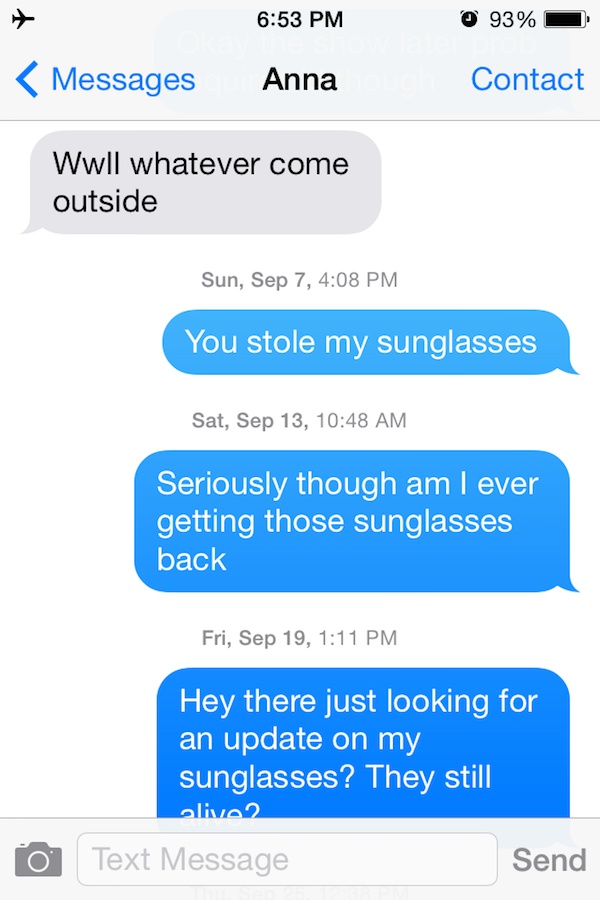 2.He Texted Her Back Immediately
As the lady wasn't coming back anytime soon, Alex was sure she has stolen his sunglasses. He started texting her immediately. You can read his texts in the image. They are funny! They also show this guy's love towards his glasses. However, Anna never replied him back. Things go very hilarious from here onwards, keep reading!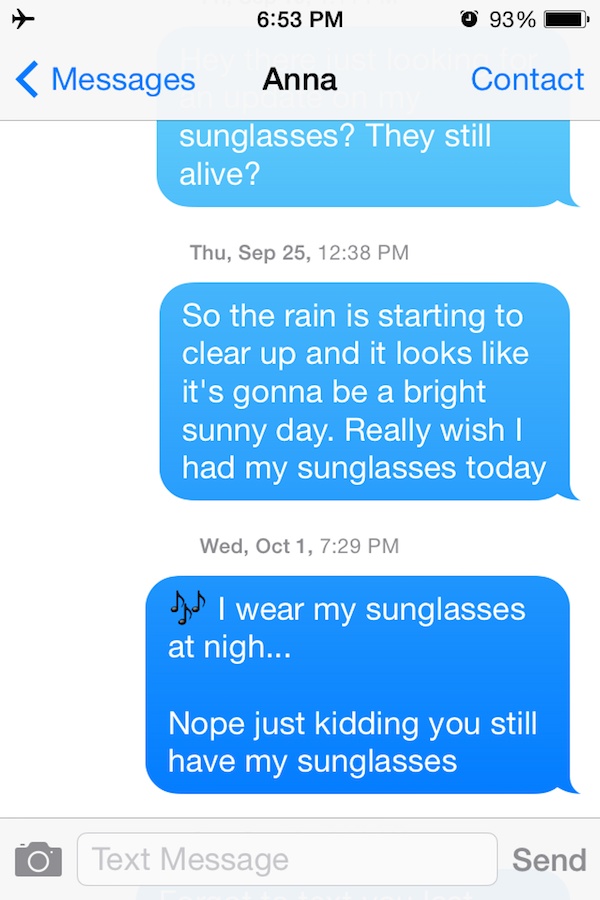 3.Asking His Sunglasses Back as a Birthday Gift
He has been texting her for over a month, but never got a reply back from Anna. He didn't forget to text her even on his birthday. He even tried to use his birthday as a bid to get his sunglasses back. As you can see in the image, he is indirectly hinting her that she needs to give those sunglasses back as a gift!