Guy Hilariously Replies To Dick Pics He Got After A Stranger Gave Out His Number On Tinder
Wednesday, Jul 13, 2022, 9:35 pm
Mike Ryan, a writer, based in New York, faced a rather peculiar problem. A girl named Carilyn sent Mike's phone number to random dudes she met on Tinder and asked all of them to send pictures of penises to the phone number. Most of us would have gotten frustrated, but not Mike. Instead of ignoring or confronting the dudes, he chose to start a conversation with them. Here is the funny conversation in pictures.

13.Surprise!!! Here is Carilyn
Finally, a random guy managed to screenshot a picture of Carilyn's Tinder profile.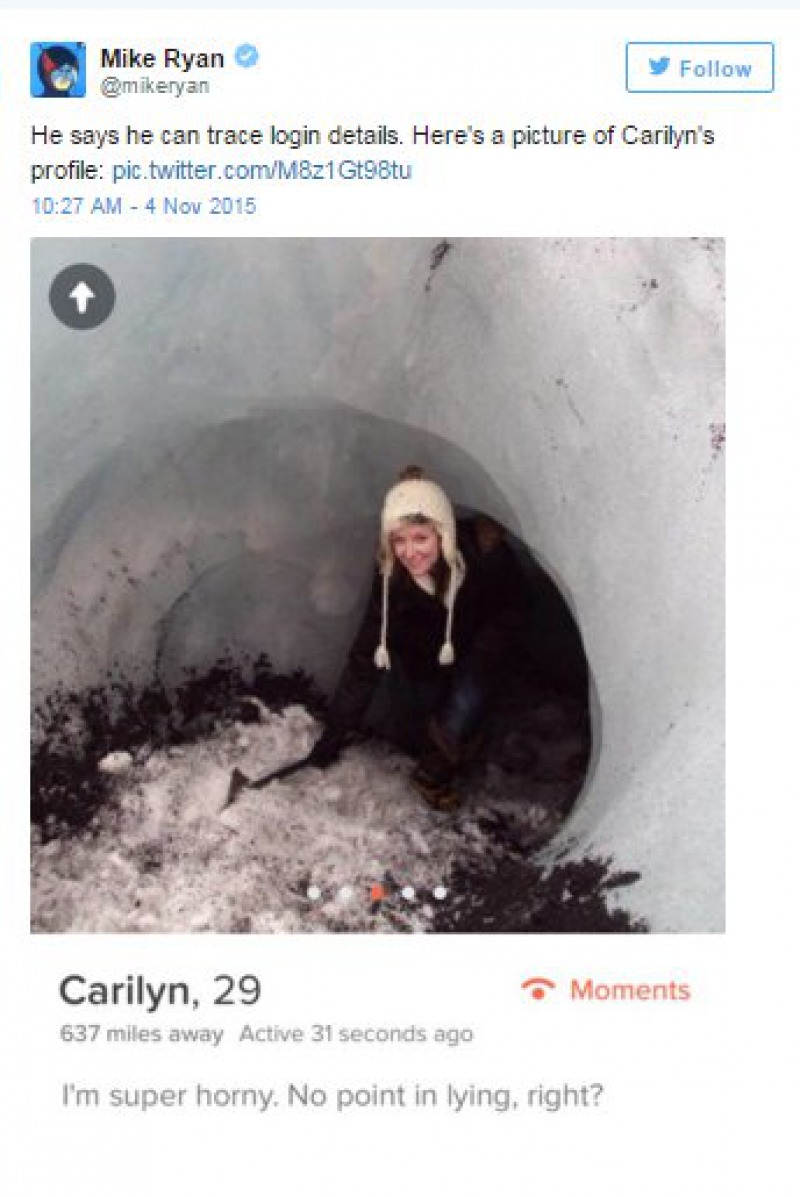 14.Another Random D*ck Pic
That must have been one long and disappointing night for Mike Ryan.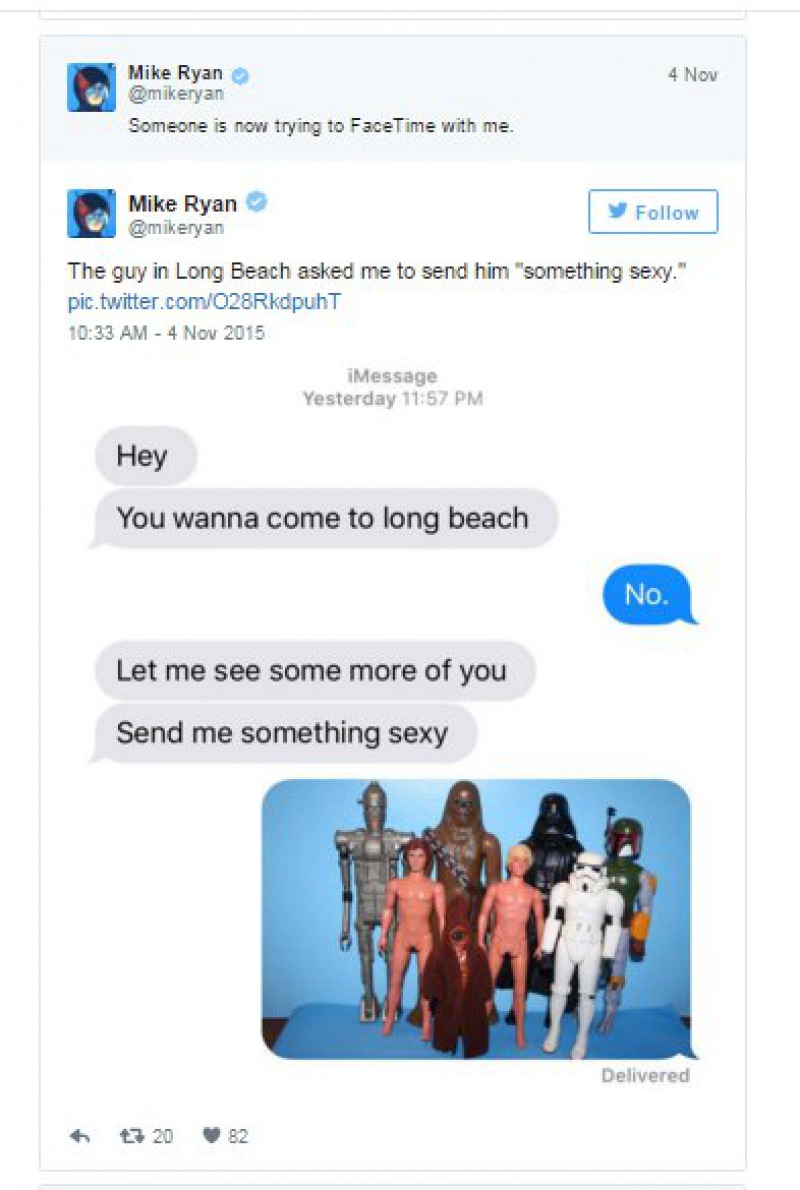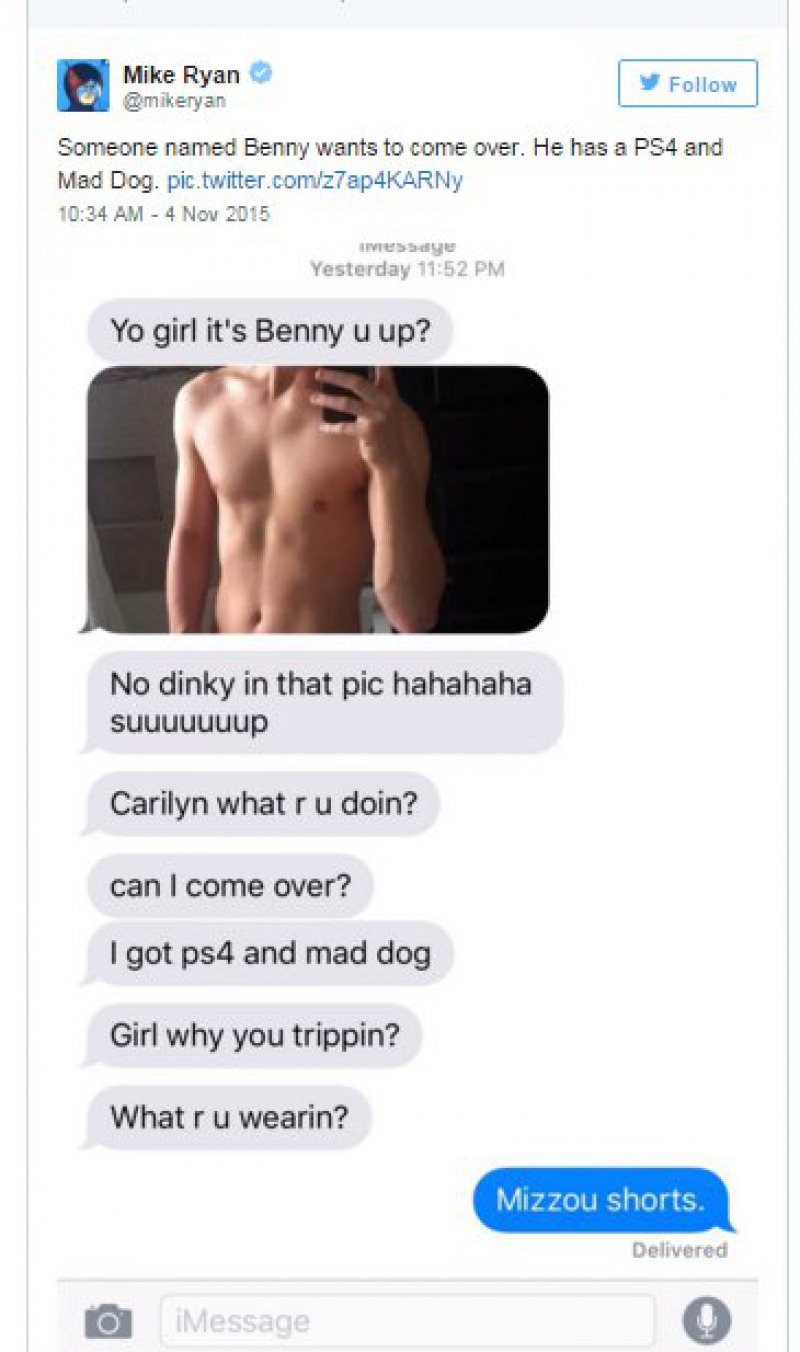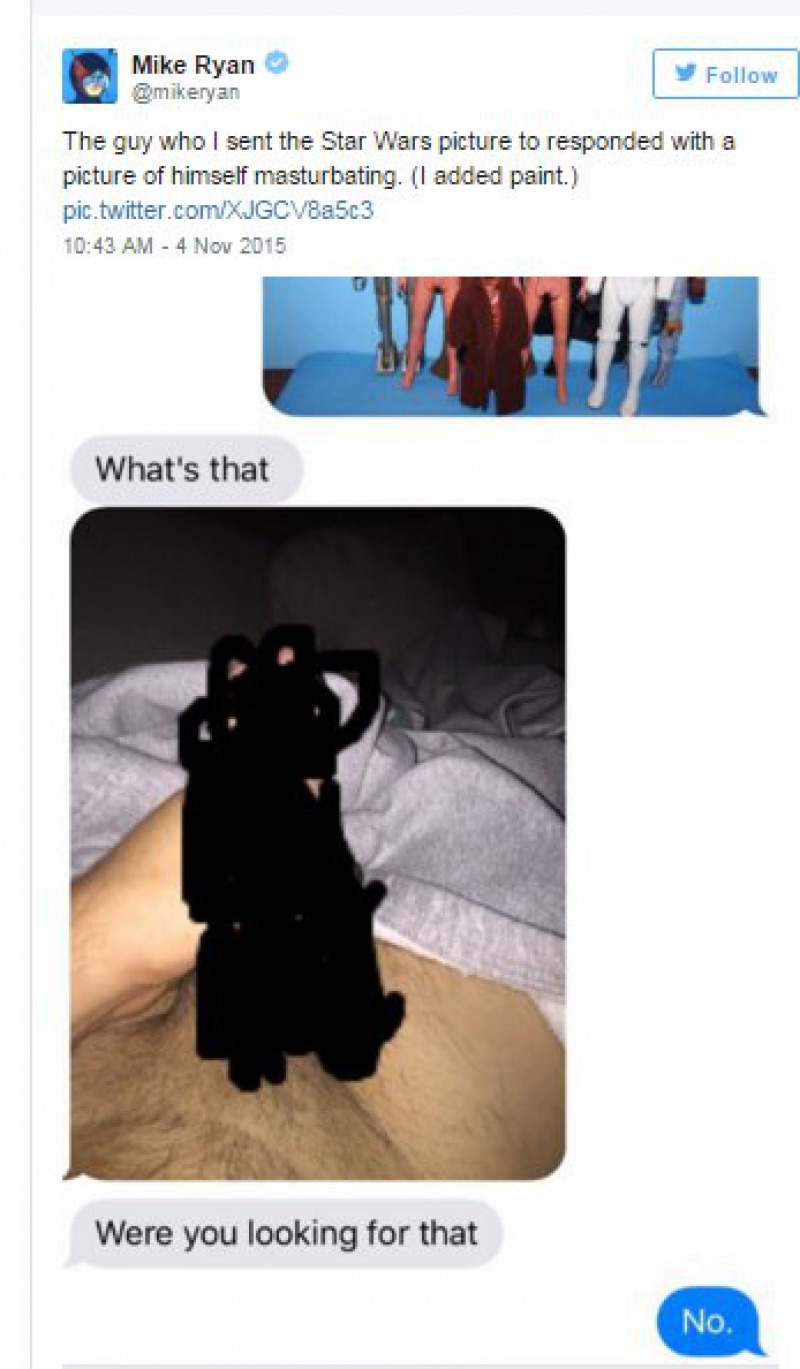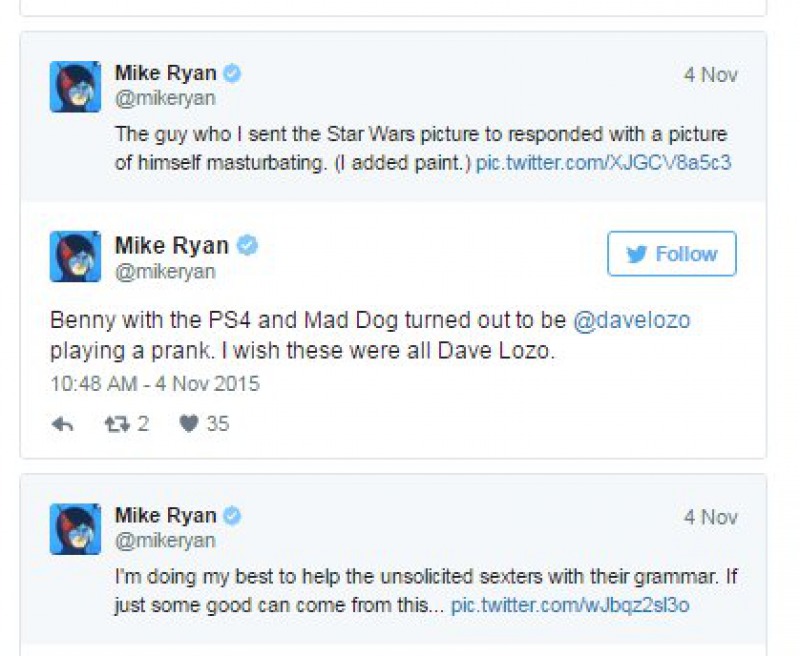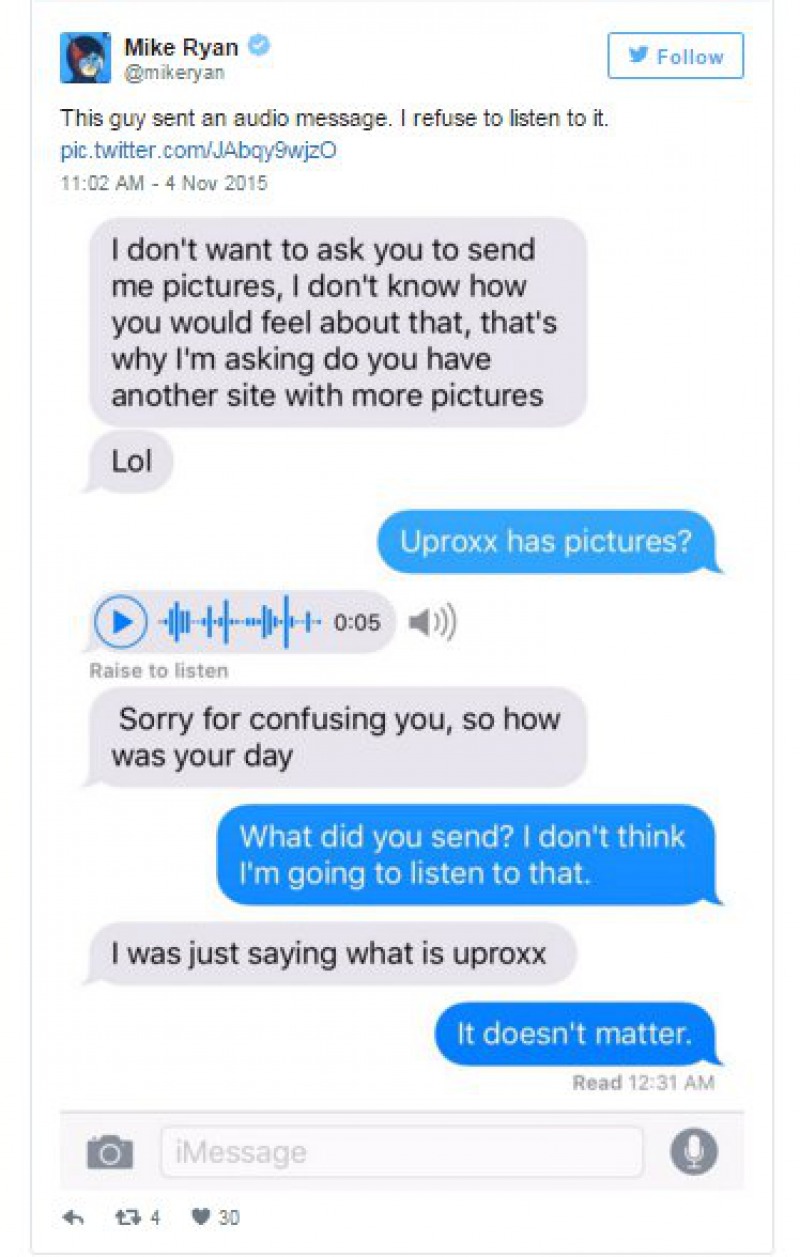 15.What's Your Take on This Story?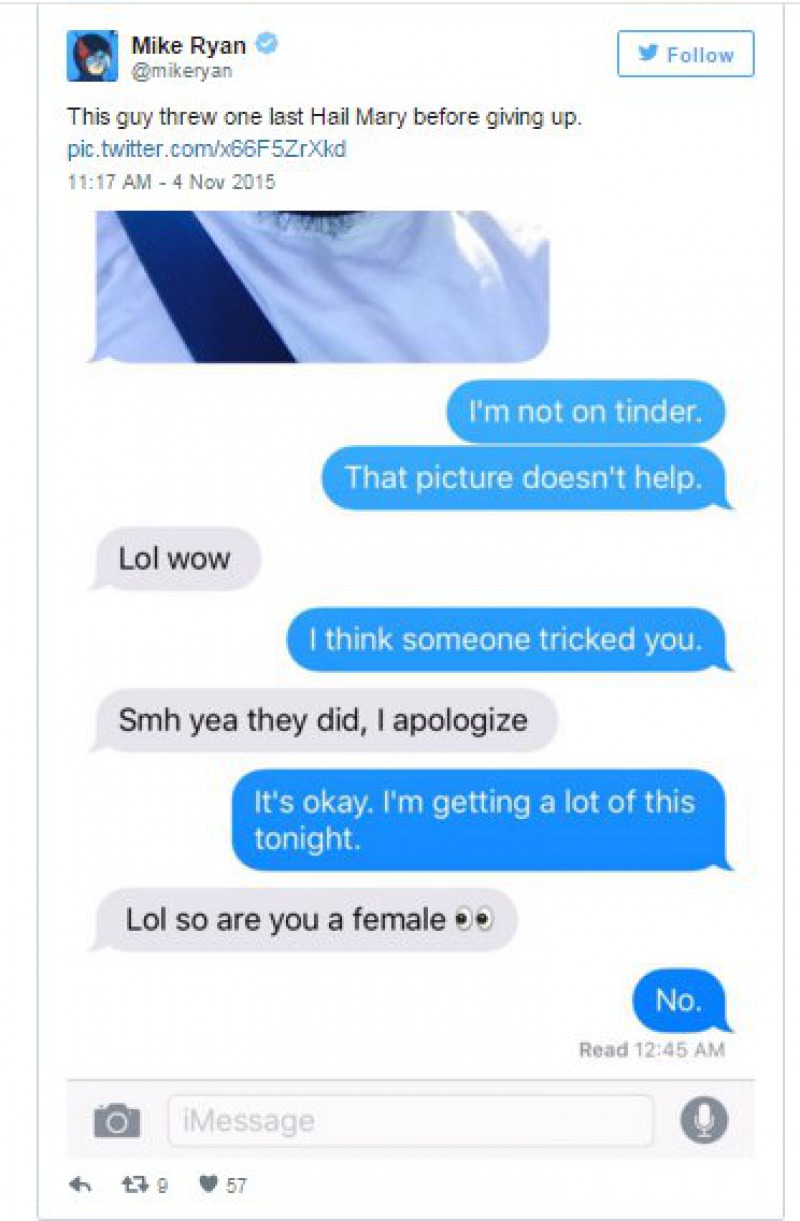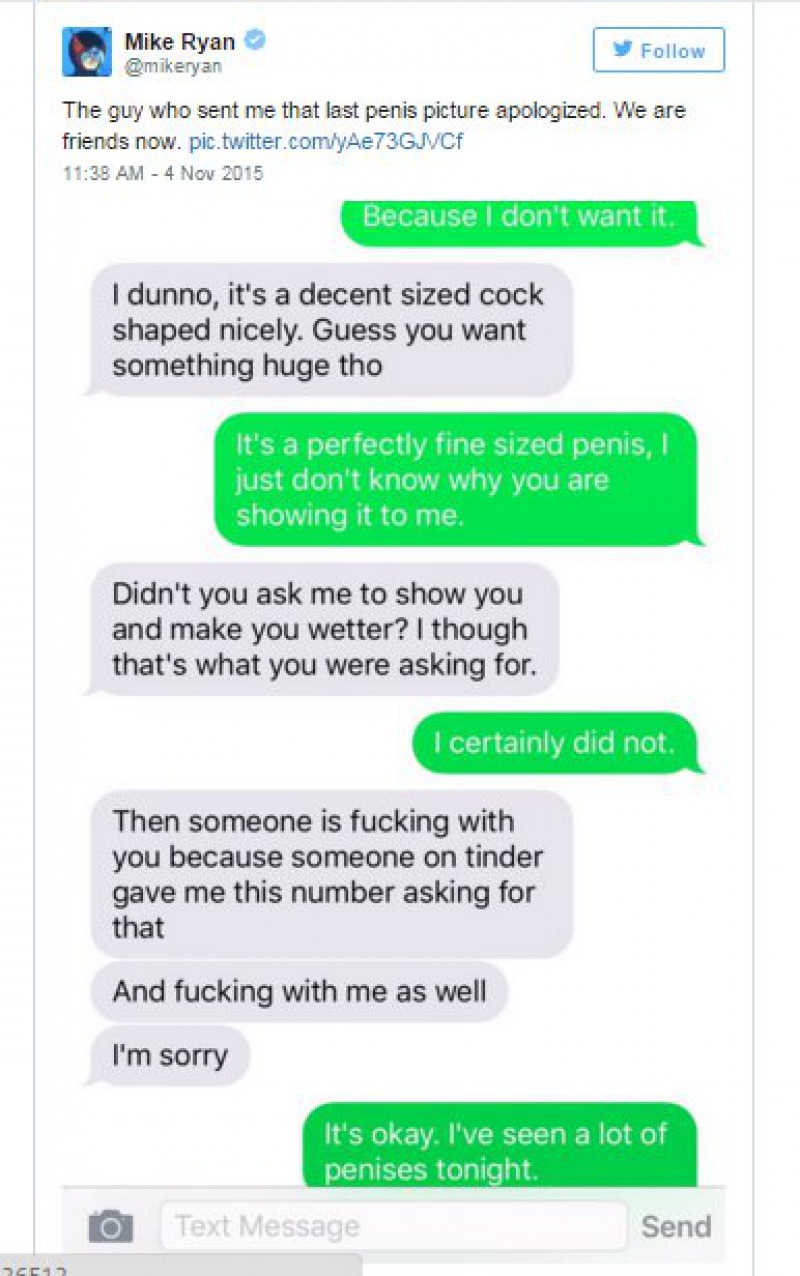 Mike Ryan is a senior entertainment writer at Uproxx. He worked for famous online media companies like Huffington Post, Wired.com in the past. Folks at Buzzfeed complain it was all made up by Ryan!
Whether or not it was made up, his conversation with random guys was hilarious. This is one such situation every person hates to be in. It can be frustrating and even depressing when you are troubled by unknown people with their D*ck pics.